As a long-time wine journalist, I have always taken a laissez-faire attitude when it comes to wine production.
I have declined to be outraged at "industrial" wine production of millions of bottles of low-priced wine, as long as the wine is not unhealthy and if the claims made on the label are accurate and legal. The additional rationale for their being accepted is often made that people who start here will eventually climb the ladder to buy more-complex, individualistic wines. But if they don't, why should we condemn the consumer or the producer? What's the harm?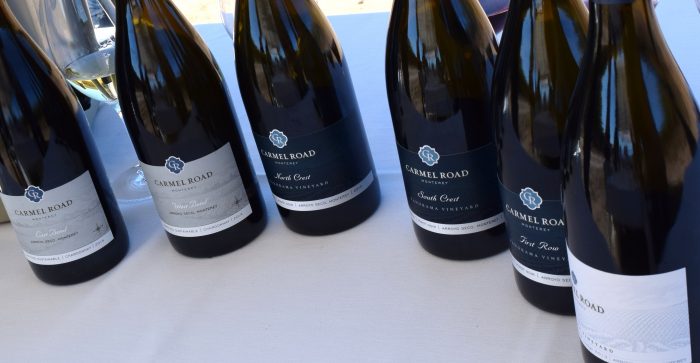 On the other hand, if a craft winemaker in Walla Walla or a famous château in Bordeaux wants to charge $300 for a bottle of their wine, you will not hear me howl in outrage.  If the buyer can afford the $300 and wants to part with it, for whatever reason, I am not going on the internet to wave my hands in warning.  Again, who's harmed?  As a writer, I am delighted to get an assignment to explain how the wine is made, or write a think piece on the marketplace trends that allow the higher price, or even to reveal in a review my thoughts, though without ratings, on how the wine tastes.  But, as I sometimes chide my consumer-protecting/controlling colleagues, I feel no burden to be a price monitor for amateurs or experts.
Kendall-Jackson has long been known for its somewhat sweet and extremely popular Vintner's Reserve Chardonnay.  I have tasted it many times, but never purchased it.  It's well-made, though not my style.  I have, on the other hand, been absolutely dazzled by other wines produced by Jackson Family Wines, which owns K-J. I have had memorable tastings, for example, at their Vérité, Cardinale and Château Lassègue facilities
So when I received an invitation to visit Kendall-Jackson and its sister wineries, La Crema, Carmel Road and Cambria, all known for their affordable wines, I thought, "This could be interesting."
It is a very hot day as harvest begins to roll across the California Central Coast.  Kris Kato watches as a husband-and-wife team of falconers demonstrate how the predatory birds are used to scare away grape-devouring flocks of songbirds from the 415-acre Panorama Vineyard that drapes across the folds of the Arroyo Seco AVA and encompasses the largest high-density planting of Pinot Noir in the country.  Most of the Jackson Family's Carmel Road brand wines are made from these vines, and Kato is the man in charge of seeing that it gets done.
But unlike many high-volume producers, Jackson Family also makes a higher-quality tier of wines at each of its coastal wineries.  These limited-production wines are often targeted as rewards to people who visit tasting rooms, who shop online at their JFW websites, or who are members of their wine clubs.  And, perhaps, they are also a reward to Kato and the other winemakers to allow them to show not only can they make wine in volume that sells well, but also can tease out something special from the best grapes their vineyards can offer.
For example, while Carmel Road makes an everyday Chardonnay for about $15, over a catered lunch under a large tent in the vineyard, Kato poured a 2014 Carmel Road East Bend Chardonnay that is a lovely marriage of fruit and oak, having spent some time sur lie for added richness.  It's in very limited-production and sells for $35.  Similarly, a very spicy, complex North Crest Pinot Noir sells for $55, while the entry-level Pinot goes for less than $25.
"When Jess Jackson made his first vintage of Kendall-Jackson Vintner's Reserve Chardonnay, his goal was simple: he believed that regardless of where you live, everyone deserves an affordable, luxury wine," says Caroline Shaw, executive VP of Jackson Family Wines. "Our selections of wines showcase the versatility and quality of [our] vineyards, as well as the talent of our winemakers who are able to craft both consistent fan favorite wines and special occasion and single-vineyard bottlings."
Similarly, two evenings earlier, I had attended the charity dinner for Kendall-Jackson's 20th Annual Heirloom Tomato Festival and enjoyed the wide array of winemaker Randy Ullom's offerings. No one at K-J makes apologies for what they rightly call their "flagship wine," which sells for $14, but everyone at the dinner wanted seconds of the K-J "Stature" level Chardonnay, which clocks in at about $110 per bottle.
As does La Crema, a nearby Jackson Family wine that recently opened its new tasting room, K-J sources its grapes from both estate-grown fruit from vineyards around the wineries and from various regions of California and states north.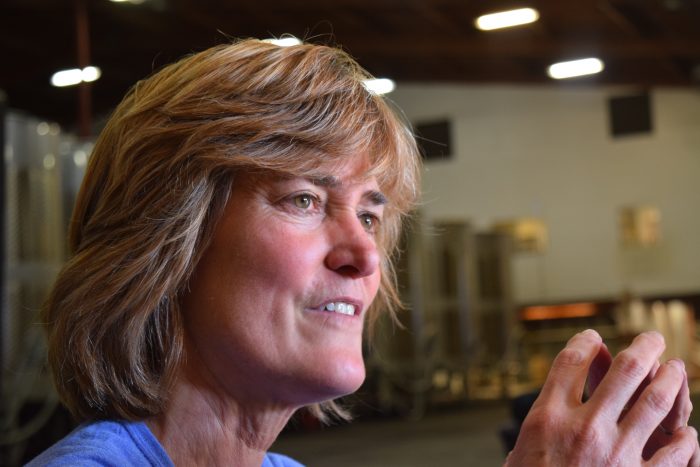 When we arrived at our fourth and final stop, Jackson Family's Cambria winery in the Santa Maria Valley, I began to realize the trip had become even more interesting than I anticipated. Cambria is an all-estate winery specializing in Chardonnay and Pinot Noir. And its winemaker, Denise Shurtleff, is a fascinating vintner for a wine geek to talk with as she pours her high-end, clonal-designated Pinot Noirs for tasting and discussing.  There is an additional reward to Cambria and its customers, I believe, in that the experiences Shurtleff has in crafting these specialty wines has to also show up in the quality of her under-$25 Pinots, Chards and Viogniers.
Nothing that happened during the Jackson Family Coastal Tour 2016 changed my opinions about the need for mass-produced value wines or the value of expensive, high-end wine.  Each has its place. But I was surprised – and impressed – to see how well Jackson Family's corps of winemakers is managing to make both levels under the same roofs.
As with the person in charge of fixing meals at home, sometimes you want to prepare comfort food – satisfying, but quick and easy – for family and friends, but at other times you look forward to putting on a fancy apron and strutting your culinary skills as you set the table for out-of-town guests at a more-formal dinner.