The folks at Peconic Bay Winery get into the spirit of things with the generous donation of two different cases of their award-winning wine. This lot is for a case of their 2007 Cabernet Sauvignon, retail value $264.00.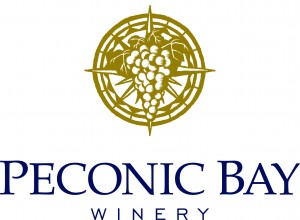 Tasting Notes:
The nose is filled with blueberries and exotic Chinese five-spice, with dark chocolate and licorice accents. Those licorice-spice notes emerged even more on days two and three of tasting. On the fuller side of medium bodied, the palate brings ripe, dense black and blue fruits to the glass with licorice, spice and a little vanilla. The tannins are ripe and fine-grained, with enough grip to hint at at least short-term aging potential.
Winemaker Notes:
This wine is an excellent example of a maritime climate Cabernet Sauvignon. It possesses black cherry and black raspberry in the nose with a backbone of soft, ripe tannins and a long finish. The blend consists of 75% Cabernet Sauvignon and 25% Merlot. The Merlot component was from a lot in which the crop level was low-producing physiologically ripe tannins. This enabled me to be aggressive in extracting this ripe tannin from the skin.
Opening bid is $150.00. Minimum bid increment $10.00.
[How it works- Each auction lot will get its own post. As soon as it gets its own post, the auction is live. Once a bit of time has passed, and people really know about Wine for Haiti, lots will go live AND HOT. Every item will got "hot" if bidding reaches retail value. Once hot, each lot is on a 24-hour cycle, ending at 10:00 p.m. Eastern Time. If a lot goes a full 24 hours, from 10:00 p.m. to 10:00 p.m., without a new bid, the last bid in the comments wins. If we get into a bidding war, with the same people going back and forth, one day at a time, we will post something in the comments of that Auction Lot and schedule a time to bid to the death, at a time mutually agreeable to everybody involved.]
For more auction Wine for Haiti auction items, please see the Wine for Haiti Auction Catalogue.