Until now, we had to wait 20 years for a vintage port to be ready to drink. Not any more. Now it's more like ten years – or perhaps even less. Though I had experienced some of this condensed ageing time during my last few visits to Portugal, recently I spoke with several port producers and winemakers about this systemic change.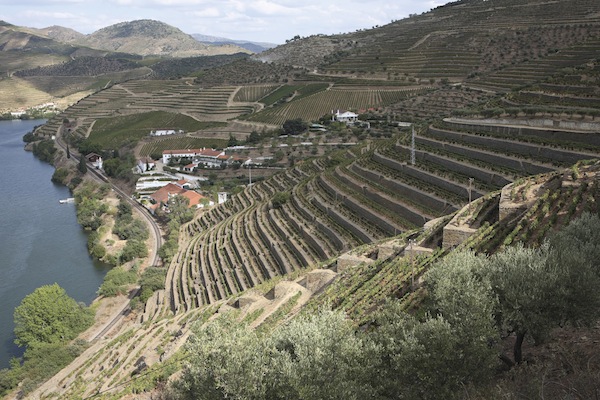 Part of the new trend is due to marketing, of course: Port producers need to sell port and there aren't a whole lot of us consumers sitting around sipping port after dinner any more, like they do in old books and movies. Other sipping wines and spirits such as sherry and cognac have successfully advertised themselves to the young cocktail crowd; these drinks have become the darling of mixologists in the UK and the US, respectively.  There has also been some attempt at port cocktails – which are fun to try.  But the new message from Portugal is, "Drink vintage ports young!"
Does this work – are vintage ports ready after ten years?  If so, why?
Actually it often does work.  Though vintage ports will be great at 20, 30 or more years after harvest, many are extremely good at ten years after harvest. There are several reasons for this, including updated work in the vineyards and wineries, and a change in regulations regarding the spirits used to fortify the ports.
First of all, what is a vintage port? About three times a decade, an exceptional harvest will allow port producers to "declare a vintage." This means the producers declare that the wines of a particular vintage are excellent and will age for many, many decades.  The wines must be perfectly balanced, with concentrated flavors and ripe tannins.  Vintages are "declared" and the wines are bottled during the second winter after harvest.  So vintage ports are aged in bottles, not in oak casks.
Great wines begin in the vineyards. The value of the location has been proven over the past few centuries: the vineyards are set on steep hills within in the Douro River Valley region. Much of the grape harvesting in the Douro Valley is painstakingly done by hand due to the vertical nature of the vineyards' slopes.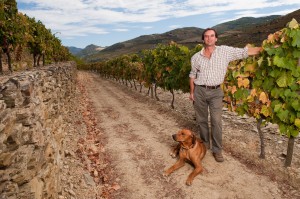 For the past few decades, port producers have been paying much more attention to their vineyard cultivation, to the health and yields of their vines.  Charles Symington, Production Director for Symington Family Estates, explains that vineyards were formerly planted with many grape varieties in each field.  So at the point when a vineyard was harvested many grapes were ripe but there were always some unripe and some overripe.  Lesser-ripe grapes, he says, might have a "greenness on the palate which takes some time to mellow" — which accounts for some of the need in the past to age vintage ports for several decades.
Mono-varietal grape vine planting began in Douro vineyards in the 1970s and was standard by the 1980s, Symington says.  Now these vineyards are fully mature, and grapes can be harvested as each variety is ready.  This style of planting also allows for more precise blending because each vineyard or section can be crushed and fermented separately, then held in separate tanks until required for blending and bottling.
In addition, after harvest, in many instances the grapes are now sorted much more carefully.  It has taken some time for all this to happen because electricity was only brought to the Douro less than 50 years ago, and it took several more decades for electricity to spread to all the wineries.  But while spending time in the Douro, I have often gotten the feeling that many growers and producers were reluctant to start relying on technology — after 300 years of making great port without it.
Formerly, all grapes were trodden by foot in large, stone basins called lagars.  Now many port producers make use of electric treading machines (referred to as auto-lagars) that are calibrated to work like the human foot.  This is sensible in an era when manpower is as hard to find as it is hard to afford.  But it's also sad to think that the treading rooms will have less and less human song in them as the years go by.  A few producer groups like the Symingtons and the Fladgate Partnership do maintain some human treaders, especially for their vintage ports.
Visiting at harvest time, it's fun to go feel the grapes squishing under your feet, and then to find yourself happily singing and dancing with strangers in a purple-juice tank, in a language you don't understand, by the end of the evening…
But back to business.  In terms of creating and ageing ports, I spoke with winemaker David Fonseca Guimaraens, whose family winery is now part of the Fladgate Partnership.  He describes the relationship of young port to young vintage port.  "Ruby" (also called "Reserve") is the entry level for fine port, and ruby port is aged in bottle for only a few years before it is released on the market, ready to drink. As Guimaraens puts it, "A young vintage port is a perfect ruby port."
Adrian Bridge, managing director the Fladgate Partnership relates that at least one part of his company, Taylor's Port, only got electricity in their wineries in the 1970s.  Now the fermentations may be done in temperature-controlled vats.  Traditionally the wines were fermented naturally. It was often very hot during this time of the year in the Douro Valley and this process affected the finished wines as well — and not in a positive way – which is another reason why it would take so long for the wines to settle in and mature together in the bottle.
For hundreds of years, port wine had to be aged in Gaia, a city across from Oporto near the mouth of the Douro River, where temperatures are milder in the warehouses built along the river and/or tucked into hillsides there. Today, port may also be aged in the Douro, as temperature control is possible there too.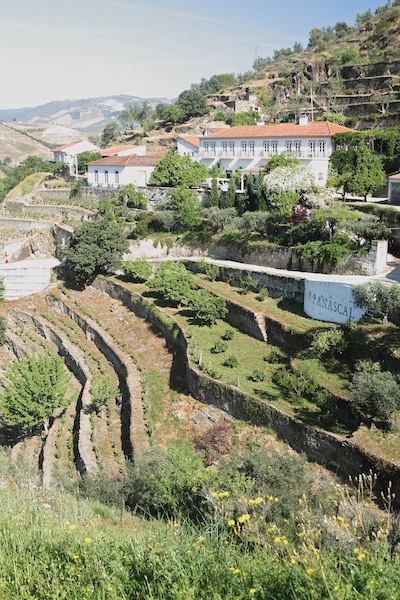 At a tasting earlier this summer, I was prepared for ten-year-old vintage ports, but a recommendation to drink them at five years had me a bit leery.  And rightly so.  Though a few ports are balanced and drinkable at five years, most others are still definitely in development.  Some of this has to do with the house style of each particular port, and some has to do with winemaking techniques, vintage conditions and other factors.  Still, it's fun to try, as recommended by Fonseca Porto Sales and Export Manager Robert Bower – who has a vested interest in this, of course.  He advocates the every-five-year plan because "if you don't drink it like that, in 20 years you'll have missed its whole life."  (A family/life analogy from a man who works too hard?)
Anecdotally, I found that at five years, most of the ports I tasted that day were not ready to drink, though there were a couple exceptions. Quinta da Romaneira's 2007 vintage was coming together very nicely when I sampled it in June 2013.  The Fonseca 2007 was moving beautifully toward maturity, but still obviously needed more time.
Bower also reminded me that 1/5th of port wine is alcohol.  Port is a fortified wine and "fortifying" it (with an unaged spirit made from distilled grape wine) maintains port's natural sweetness by stopping the fermentation at just the right point. Before 1992, the port producers were issued distilled spirits by the Portuguese government, and apparently these spirits were not always good quality.

In 1992 Portuguese port laws were changed, and the port producers were allowed to source their spirits from other providers; many now use unaged spirits from the famous brandy-producing regions of Spain and France.  This is another element that has allowed winemakers to produce better quality wines more quickly.  When I wondered aloud why it had taken so many years to accomplish this, Bower pointed out that they can only experiment once a year, with each new harvest.
Charles Symington maintains that the Symingtons were always able to source high-quality spirits, but he does credit work in the vineyards and in vinification for the ability of vintage ports to mature earlier now.  However, he reminds us that just because we can drink them at ten years does not change the fact the Vintage Ports will be great at 20, 30, 40 or more years.
[author] [author_image timthumb='on']http://palatepress.com/wp-content/uploads/2010/06/IMG_76135.jpg[/author_image] [author_info]Becky Sue Epstein is Palate Press's International Editor. An experienced writer, editor, broadcaster, and consultant in the fields of wine, spirits, food, and travel, her work appears in many national publications including Art & Antiques, Luxury Golf & Travel, Food + Wine, and Wine Spectator. She began her career as a restaurant reviewer for the Los Angeles Times while working in film and television.[/author_info] [/author]