Glasses clink and the buzz of conversation bounces off the stainless steel tanks and French oak barrels stacked to the ceiling as Steve Shaffer pours wine for thirsty visitors. But outside the cellar doors is no stretch of sweeping green vineyard or neatly manicured garden.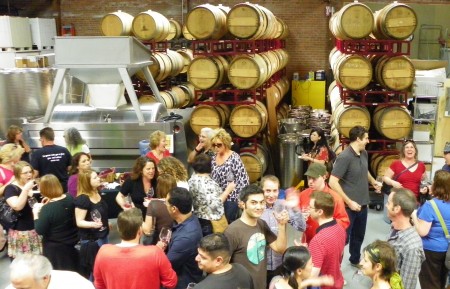 This winery is parked firmly in the dusty reality of Oakland's Fourth Street, one of nearly two dozen wineries that have sprung up in the urban environs of the east San Francisco Bay area.
"People look at you kind of cross-eyed when you say, 'I have a winery in Oakland,'" says Shaffer, co-owner of Urban Legend Cellars. "If you step back and look at it, it makes sense. This is where the customers are. We're in the middle of what has got to be the country's best food scene. We're constantly in contact with really innovative chefs and understanding what they're looking for to really complement their food."
"This is," he says, "a fantastic place for a winery."
Oakland isn't the only place where vintners are discovering the advantages of putting their wineries where the people are, with clusters of urban wineries existing in cities from Seattle to New York. San Francisco, just across the bay from Oakland, also has a thriving winery scene.
For the east San Francisco Bay area vintners, the location means they're close to a number of prime grape-growing areas, and they have the freedom to experiment without the hazard of investing in and caring for land.
The 23 member wineries produce more than 100 wines, ranging from familiar Cabernet Sauvignon and Chardonnay to lesser-known varietals like Tannat, to the flat-out unusual, like the tropical fruit dessert wines produced by the Adams Point Winery.
And they're winning recognition. Urban Legend Cellars wines took five silvers in the recent San Francisco Wine Competition. And a Zin from Rock Wall Wine Company in Alameda took gold in the Chronicle contest.
Shaffer was among a number of urban vintners who recently threw open their cellar doors for the East Bay Vintner's Alliance annual tasting event showcasing wineries in and near Oakland.
"It's getting bigger and better every year," says Bill Galarneau, founder of Adams Point. Indeed, organizers sold about 800 tickets to the event, nearly double the amount from the year before.
Among the participants: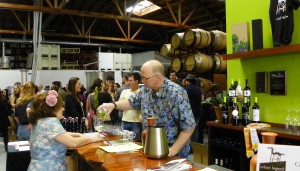 Michael and Anne Dashe founded this winery which is known for its lineup of Zins, including a late-harvest dessert version. They also make Riesling from grapes grown in Mendocino County.
Launched by Shauna Rosenblum Cellars, daughter of Kent Rosenblum formerly of Rosenblum Cellars, this winery is in the island city of Alameda next to Oakland. The company, set in what used to be a hangar facility at the former Alameda Naval Air Station is a cooperative facility housing eight additional boutique wineries, Blacksmith Cellars, Carica Wines, Ehrenberg Cellars, Eno Wines, Joseph Gary Cellars, JRE Wines, Mercy Wines and R&B Cellars. Next month, Rock Wall opens a new tasting room next to the hangar building. Known for good zins, especially their top-selling Monte Rosso Zinfandel made from 110-year-old vines grown on the top of Moon Mountain in Sonoma County. Rosenblum also makes international varietals such as Tannat, Obsidian and Montepulciano that appeal to wine enthusiasts looking for something new.
Stomping Girl Winery was founded by husband and wife Kathryn and Uzi Cohen, who began as home winemakers in 2003 and eventually outgrew their basement.  They specialize in Pinot Noir from Carneros, Russian River Valley, and the Sonoma Coast.
Run by Steve Shaffer and wife, Marilee, and open just two years, this winery offers a variety of wines. A standout was the 2009 Sauvignon Blanc. Made from grapes grown in Lake County, the wine was an intriguing blend of grapefruit and tropical fruit with an almost effervescent quality and a hint of flint on the finish.
---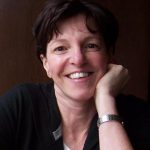 Michelle Locke is a freelance lifestyles writer based in the San Francisco Bay area. She blogs at
Vinecdote
.