In June 2005 I joined a mixed group—Croatian winemakers, restaurateurs, professors, and journalists—to sail the Adriatic from the Istrian peninsula of Croatia to the Greek locality of Monemvasia, off the eastern coast of the Peloponnese. We boarded two 65-foot yachts that set sail on a Malvasia Mediterranea MMV expedition whose aim was to discover the true roots of the ancient malvasia grape variety.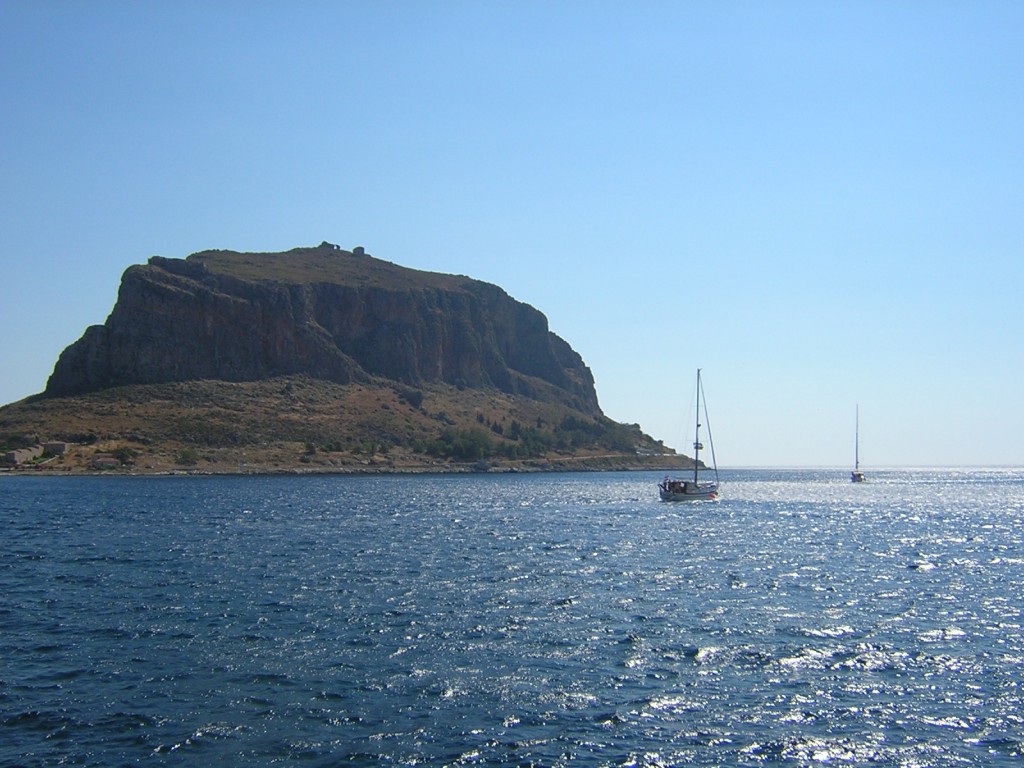 Now a quiet picturesque Greek fishing village, Monemvasia was once the bustling hub of Malvasia wine distribution across the Mediterranean, when Venetian trade domination reached its peak in the 15th century. Malvasia seemed also to be the common denominator for a number of different Mediterranean white and red varieties that had spread from Monemvasia to Italy, Spain, Portugal, and to what is now Croatia.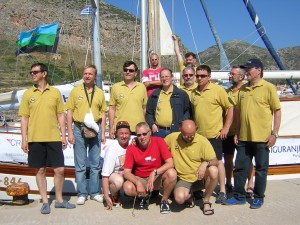 The trip was the brainchild of flamboyant Croatian winemaker Ivica Matosevic, and funded in part by Vinistra, an association of Istrian winemakers and winegrowers, as well as other private Croatian sponsors. The expedition was the climax of the first stage of revival of Malvasia Istriana, as the white variety is known in Istria. The goal of the trip was to let us explore and research the grape's history, to get to know the winemakers, and simply to enjoy the wine and company of our hosts, Greek Malvasia producers.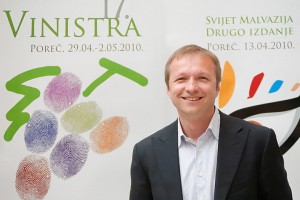 For many years, quality Malvasia wine from the Adriatic region was a rarity. During the latter half of the last century, Croatia abided under Yugoslav communist rule, and the government encouraged agricultural cooperatives to produce quantity over quality. Private winemaking was virtually unknown.
But after Croatia gained independence in 1991, a new, pro-European leadership positioned Istria to flourish. The region offers untouched natural beauty comparable to that of Tuscany (for a fraction of Tuscany's tourist prices), and its proximity to Italy and Slovenia also affords a regional focus on gastronomy and tourism. These virtues have transformed Istria into Croatia's cultural and economic leader.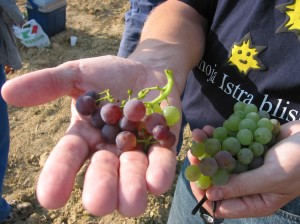 Malvasia Istriana was one of the crucial catalysts of this change. The 90s saw the birth of private wineries in Istria whose main preoccupation was to produce quality Malvasia wine. Though the region could easily have gone the route of planting popular international varieties, Malvasia Istriana was part of the region's identity. Though never a "celebrity" in the world of wine, it was part of each winemaker's family tradition—and this was reason enough to stick with it.
Winemakers soon positioned Malvasia Istriana as Croatia's leading white. Politicians of ex-Yugoslav countries have struck deals over it, and so have modern businessmen. The wine has at last achieved practically the same status it enjoyed during Venetian times, when, historians say, it was drunk in European royal palaces—distributed, naturally, from Monemvasia.
What is somewhat surprising is that Istria, unlike most other wine regions, has solely focused on a single variety. The region is also home to the red Teran, made from the indigenous grape variety refosco, as well as to some international vines like chardonnay and sauvignon blanc. But here Malvasia is truly king, and in its Istrian expression it produces whites of floral and citrus character with hints of acacia and almond, sometimes with intense minerality and freshness. Though customarily aged in oak, winemakers have recently introduced aging in acacia barrels and in amphorae, as well as using different maceration techniques.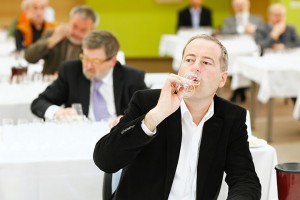 "Malvasia used to be the Chardonnay or champagne of the Middle Ages, the most sought out wine from the Levant," Matosevic told me last May, as he put the final touches on the World of Malvasia competition he organizes under the auspices of Vinistra. "Our goal is to rediscover Malvasia, promote the culture of wine as part of the history and culture of a certain territory, as well as to explore relations between different Malvasia varieties of the Mediterranean. And I am happy to be able to tell this to the world from Croatia, a part of the old world of wine," he said.
Held in the spring of 2010 and enjoying just its second year, the competition brought together 215 Malvasias from six countries. Organizers already hope next year's contest will be even bigger and more competitive, and will include other varieties like Malvasia di Toscana, Malvasia delle Lipari, or Malvasia di Bosa, as well as Greek, Spanish, Portuguese, and U.S. varietals.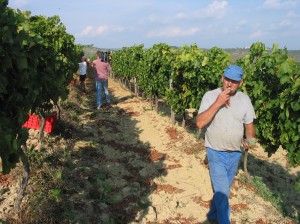 Over the last couple of years, Malvasia Istriana has taken its first significant steps onto the international market. Producers have begun export to the United States, Western Europe and, more recently, London. Recognition has ensued. "Malvasia has impressed me with its freshness, minerality and the fact that it comes from a very special region," said Steven Spurrier of Decanter during a Croatian tasting in London last June. Julia Harding, MW, praised it in her report for Jancis Robinson titled "Croatia—Land of Malvasia." The wine also favorably impressed renowned wine writers Anthony Rose and Oz Clarke, as well as wine consultant Michel Rolland during his recent tasting visit to Istria.
But after a mere fifteen years of quality wine production, Malvasia Istriana still has a long way to go to prove the constancy of its quality to the international buyer. In an era when the global consumer increasingly prefers local and authentic over global and generic, the competition is vast. Producers will continue their efforts to make an exceptional wine, and will likely also continue to play the history card to promote the variety and give it the wider international recognition it deserves.
---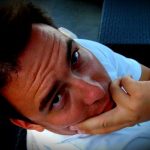 Marko Kovac is a communication and public relations consultant living in Croatia, focused on building promotional identities for companies and individuals off- and on-line. He had previously worked as a journalist and editor for national and international news outlets. With a strong passion for wines with character, made in a way that respects nature, he often travels in search of winemakers who share this philosophy. E-mail him at kovac.marko (a) gmail.com or find him on twitter @MarkoKovac