Backstage at the world's largest wine competition: two incredible days of judging at the International Wine Challenge in London.
At 9 AM on Monday, it was coffee and croissants for 15 minutes while we listened to instructions. Then on to our assigned tables for the day: white plastic, with a dozen numbered bottles of wine, sparkling and still water, strange plate-sized crackers, non-descript glassware, and giant black spittoons.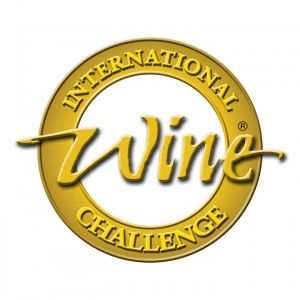 We clustered around the table, got some coaching from our table's gentle-but-firm panel chair, and we were off: no more than a minute to check color, swirl, sniff, taste, spit, and note our recommendations for each wine. "Cherry flavors, earthy nose, dry tannins in finish." Or perhaps "some florals, moderate acidity, fruit opening, light tan-gold." Maybe another minute or two for the team to come to consensus. We raced through the first dozen, swiftly meting out judgments with minimal discussion. Finished, I turned to my left—and there was another whole table of numbered wines. We moved over en masse, in the same formation. And started the whole process over again. And again. And again. Standing up.
By the time we got to our assigned lunch break, we had evaluated 71 wines. Seventy-one of the over 12,000 wines that were submitted, each hoping to win a fame-enhancing IWC medal.
In typical British self-effacing style, IWC calls itself "Probably the World's Largest Wine Competition." What goes on in the weeks and months before the judging is at least as rigorous for the event preparers as the judging itself. For months, wines are solicited from every—and I mean every—area of the globe, from large and small wineries, new and old. The entry fee is not too steep—about $125 per wine—though the winery also has to send four bottles of each wine. What do they get in return? Well, for winemakers, selling their wines is all about the marketing, isn't it? Wines that are judged to be the highest quality in the world earn the right to claim the IWC award in their marketing materials. Wineries can also purchase rolls of award stickers to put on their wine bottles for about $60. Why is this worth it? The logic seems to be that given two similar wines on a shelf, a wine consumer will usually purchase the one with the award.
Being slightly cynical about wine competitions, I wondered how many wines here received awards, so I asked IWC Event Director Chris Ashton. He told me that in 2010, for example, over 10,000 wines were entered into the competition, in 42 categories. Around 3,000 were "commended"—less than a third. I thought that was not a bad percentage. For medals, they gave out around 1,800 bronze, 800 silver and only 350 gold. Golds at 3.5% of the total seems fair enough.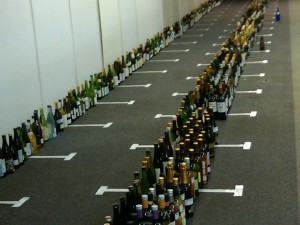 The IWC Chairmen are all wine luminaries, including Tim Atkin MW, Oz Clarke, Sam Harrop MW, Charles Metcalfe, and Derek Smedley. In addition to these chairmen, each year IWC invites a guest chair, often someone from another country to make sure to include international viewpoints in the judging. The hierarchy includes a couple dozen panel chairs and around 60 senior judges, in the total of 400-odd judges from all over the world. Some work more days, some fewer, depending on their assignments and other commitments. Each panel  comprised about half a dozen people, usually both men and women. We always had one panel chairperson and one senior judge at each table; panel chairs agree to work all nine days of the judging.
Before I got here, I had been expecting to be told I must slay a dragon, climb Mount Everest, and make my own wine before being allowed to judge at IWC, so I was prepared for a loud "No!" when I inquired about being a judge for the 2011 competition this past April. In fact, I have been a wine taster, writer, and editor for some time, and the IWC people decided to take a chance on me. Actually, there is a system for initiating new judges, and I was entered into it.
First, I had to find one or two days when I could be fit into the two-week schedule of judging. Then I had to make my way to London (stayed with a friend—thanks Rosie!) where the judging takes place. I was termed an "associate" so the panel chairperson could observe my judging—and weight my opinions accordingly, I presume. The panel chair also makes note of associates' knowledge, professionalism, team interaction, and other factors that might (or might not) make them a good judge. Factors like stamina, too: we stood on our feet for nearly eight hours while evaluating about a hundred wines each day.
I had two reasons for wanting to put myself through this elite endurance test. One was simply to see if I could do it. The other was an intense curiosity about what happens at a very large wine competition.
Next: Judgment Days
---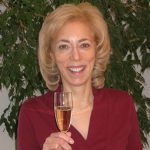 Becky Sue Epstein is Palate Press's International Editor. An experienced writer, editor, broadcaster, and consultant in the fields of wine, spirits, food, and travel, her work appears in many national publications including Art & Antiques, Luxury Golf & Travel, Food + Wine, and Wine Spectator. She began her career as a restaurant reviewer for the Los Angeles Times while working in film and television.