As a wine professional, I was a bit embarrassed at how little I knew about the Spanish wine region of Ribera del Duero before I traveled there in June. Maybe I should not have been—it is famous in the UK, but in the US we barely know the name.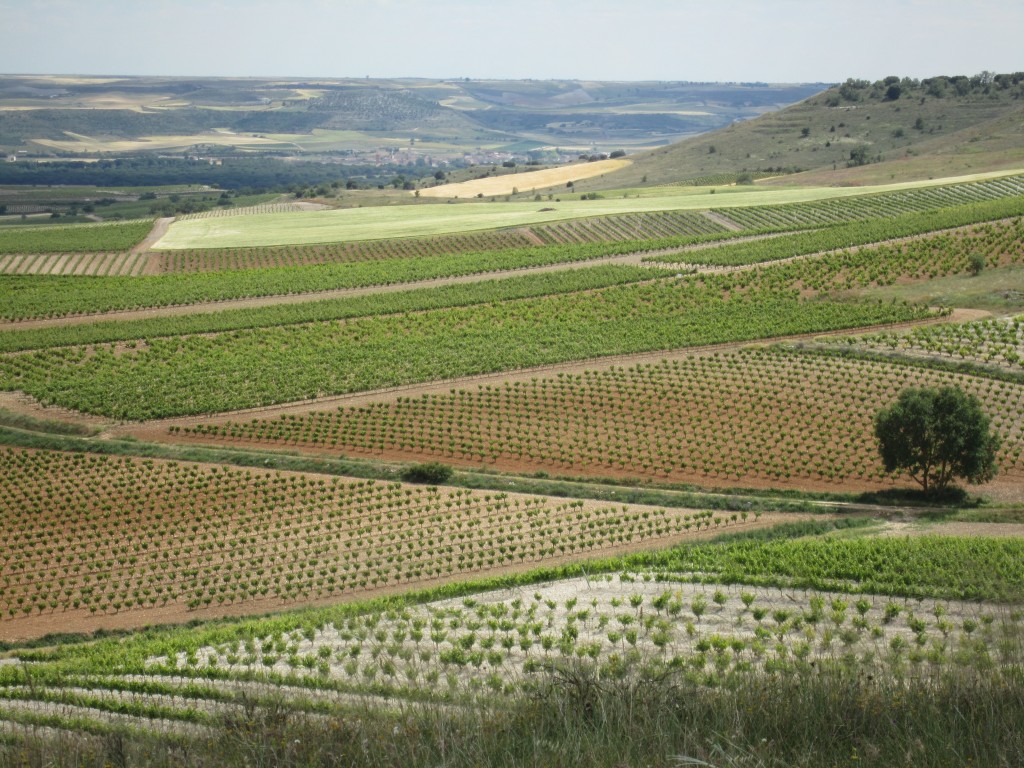 I felt a little better when I found not that many tourists—Spanish or otherwise—seem to visit this wine region. Though it is less than two hours north of Madrid, Ribera del Duero is delightfully provincial. It has small cities, little stone churches, few chain stores, and modest vineyards interspersed with hayfields and vegetable plots. The food is authentically country-style, hearty and fresh. The wines are red and only red: gigantically flavorful, oaky red wines made from the tempranillo grape. (Want white wine? Order it from Rueda, located to the southwest.)
More traditional labels at Neo
Quick history: Commercial winemaking began with Vega Sicilia's iconic Unico and Valbuena wines in 1915. But the rest of the grapes in this region went to home winemaking and wine co-operatives until the late 20th century. Modern winemaking began here in the early 1980s with Alejandro Fernandez's Tinto Pesquera winery. He now owns several more wineries, and at 80-plus years old, he just opened a decorative boutique hotel called AF Pesquera in the city of Peñafiel, to encourage wine tourism.
Several large wine corporations are now investing in Ribera del Duero, but large or small, at just about every winery I found there was way too much oak being used. In the past, oak barrels were a necessary part of taming the Tempranillo and accenting the wine's structure. With modern vinification it is not so necessary; surprisingly, most wineries seem not to have figured this out. In the past few decades, winemakers have switched from pure French to about 20% American oak barrels. But even this can have its drawbacks, because too much American oak can turn out a Tempranillo wine that tastes too fruitily sweet. And still, many of these oak-aged wines need another year or two in the bottle, upon release. Or at least decanting at the dinner table.
Wines showcased at Legaris winery
Currently, barely 40% of the 280 wineries in the region export one or more of their wines to the US. I tasted quite a few, some exported, some not. At every winery, I found at least one very good wine. Some of the highlights included the Anta Banderas (yes, Banderas as in Antonio) 2008 A16 and 2004 A de Anta. I liked Viña Sastre's young wine, the 2009 Roble, as well as its older vintages, especially the Gran Reserva from 1999—which still needed decanting. Legaris' 2009 Reserva was a barrel sample—and I am looking forward to the wine's release in a year or so. Villacreces had a good 2006 vintage (self-named) wine, and a "Pruno" 2009, both with a small percentage of Cabernet Sauvignon blended into their Tempranillo.
The Neo winery looks like a high-tech startup, but they are devoted to the traditional tempranillo grape, with very good wines from a variety of vintages including 2005, 2007, and 2009—some with proprietary names such as Sentido, Disco, and Punta Essencia. At O. Fournier the wines are more internationally modern in style; there I found a good 2004 that was youthfully deep purple in the glass. Pago de los Capellanes, a beautiful modern winery, offered a wine called Parcel El Nogal from 2005 that was such a dark purple right out to the edges of the glass that I had to look twice at the vintage on the bottle. Another modern winery, Aalto, had a very nice wine called PS; the smooth 2008 will be released in November (2011).
Peter Sissek's Dominio de Pingus is the place to look for both innovative theory and cult wines. Emilio Moro is a favorite for Spanish celebrity and sports celebrations, and this winery does export quite a bit to the US. The original Vega Sicila winery's current vintage of Unico is 2000(!). I was lucky enough to have it at lunch one day: perfect with charred winter squash and peppers.
All in all, it is great to be exposed to so many older vintages in Ribera del Duero. And for the future, remember that 2009 and 2010 were back-to-back great vintages, so when you start seeing these in the stores, it is time to try them out, too. (Decant, decant!)
---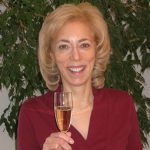 Becky Sue Epstein is Palate Press's International Editor. An experienced writer, editor, broadcaster, and consultant in the fields of wine, spirits, food, and travel, her work appears in many national publications including Art & Antiques, Luxury Golf & Travel, Food + Wine, and Wine Spectator. She began her career as a restaurant reviewer for the Los Angeles Times while working in film and television.