Big and bold is easy for any wine drinker to understand. Nuance, on the other hand is more of a challenge.
Michigan's 70 wineries are producing wines some call surprising, a revelation, exceptional, and nuanced.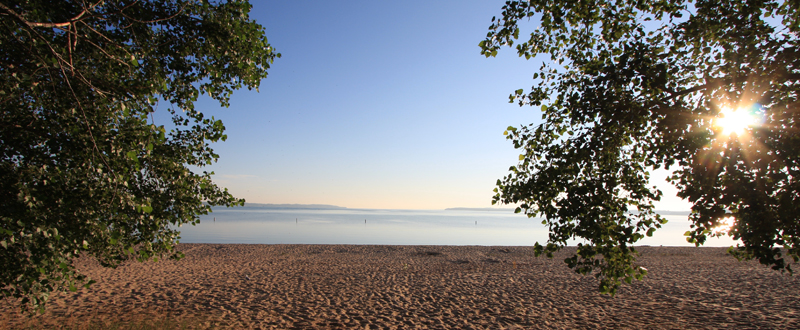 With nearly every U.S. state producing wine, Michigan is trying to nab a spot, along with regions like New York's Finger Lakes, as the next best thing outside the west coast.
Some Michigan producers boast their cool-climate wines, particularly Riesling, are the best-kept secret of world class wines. "People are going to be surprised at what's coming out of Michigan because it's as good as your going to find coming out of Europe," said Michigan wine pioneer Doug Welsch, Fenn Valley Vineyards.
"Michigan wines are very similar to European wines. If you want food-friendly wines that are reminiscent of what you'd find in Europe, you're going to find it in New York and Michigan. We don't make big Chardonnays; our wines are lighter and fruitier. We don't have to play second fiddle to anybody."
The Michigan wine industry has grown significantly, increasing vineyard area by 60 percent in the last 10 years. From 20 wineries in the late 1990s to more than 70 today, Michigan wine is gaining attention and accolades. Michigan winemakers are well positioned because of the Great Lakes.
"We are cool-climate winemaking," Shady Lanes Cellars winemaker Adam Satchwell said. Satchwell came to Michigan after stints at Kendall-Jackson in California and Benmarl Vineyards in New York. "We're on the edge of viticulture insanity. You go a couple miles in any direction and you get away from all this water and it doesn't work. Our potential centers on certain grapes, the aromatic whites. Riesling is our slam dunk. It's one of the perfect places on the planet for that grape."
Adam Satchwel discusses Michigan grape varieties.

The upper-state Leelanau Peninsula is where the significant growth is happening. The 45th parallel, shared with Burgundy and Oregon, is perhaps the reason Michigan wine growers are also planting plenty of Pinot Noir. Cabernet Franc is also popular.
"I do many of the same things with Pinot that I do with Riesling," Satchwell said. "This is very, very intense wine with high aromatic presentation. The wines are intense in flavor and aromatics but because of the cool climate they tend to be pretty elegant at the same time. I think that's how our area is going to be defined."
Many of the newer wineries are smaller operations selling most of their wine from tasting rooms. And most enjoy the enviable problem of selling nearly all of the wine they produce.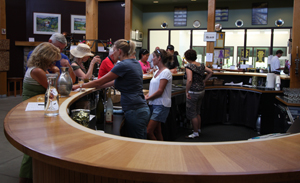 Recent investment in tasting rooms has created a boom in tourism and draws  more than 800,000 visitors annually. Something is going on in Michigan.
Don Coe, managing partner of Black Star Farms, as well as a member of Michigan's Commission of Agriculture, and former president of Hiram Walker, said the wines are a reflection of the area.
"If you want to go to California, and want a beverage wine, have one of those high-alcohol, fruit bombs," he said. "But if you drink them with food they don't complement food, they over-power it. I drink two glasses of that stuff, my head falls in the mashed potatoes.

"If you went to Tuscany and asked for a bottle of Burgundy they'd hit you over the head as they ran you out of town. You go to Tuscany to drink the wines of the region, because they reflect the region's character. That's what we're doing in Michigan."
Coe's business features a beautiful Inn, winery, restaurant, orchards, and horse farm operation. Black Star draws more than 90,000 visitors annually which supports his idea of Michigan wine's future being agri-tourism. Northern Michigan, with Traverse City, offers music, theater, art, and food scene.
"Wine consumers are interested in the visual arts, performing arts, culinary arts, and the environment or outdoor recreation," Coe explained. "It was a consumer-driven decision to get into the wine business here."
Chateau Grand Traverse and Leelanau Cellars are much bigger producers (100,000 cases or more) with the same goals. "We've made an intentional effort to sell the region," agreed Leelanau Cellars' General Manager Tony Lentych. "This is Michigan's wine coast. There are so many people in Chicago who drive up into the state and stop in southwest Michigan and think they've been to wine country. They need to come up and see this."
But there are challenges that could limit Michigan's potential. Coe talks about growing enough Michigan fruit to satisfy demand and the shortage of good labor. Already, many cherry orchards are being replanted to vineyards for profitability. Also, export over state lines may limit exposure. Michigan wines are found in a few border states, but in limited supply.
Lentych thinks the varied price of Michigan wine could also be a problem. "The biggest issue is going to be price point for a lot of people," he said. "What do you say when someone wants an unoaked Chardonnay at $8 and you have an $18 bottle of Michigan wine? How do we compete?
"But if you're selling them an experience they've already had, then they'll tell the story to others."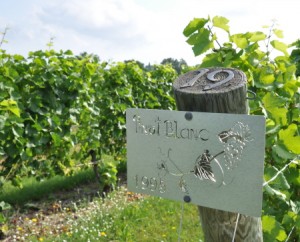 The challenge on price point was best illustrated during a tasting room visit to what has to be one of the funkiest wineries in the midwest. Left Foot Charley, on the grounds of an old mental health hospital, has an urban/industrial decor in its tasting room. Their dry Pinot Blanc ($18) was stunning with its finesse. The winery has won considerable accolades for its pricey Reislings. Therein lies Michigan's challenge. Several Michigan wineries can craft sweet and dry Rieslings to challenge any region. But will wine drinkers plunk down $35 for Michigan wine when the same cash would buy some of Germany or the Alsace region's better bottles?
But Michigan wine producers emphasize they can grow business significantly within their own borders and grow in the midwest as more visitors come to the state. This is what Coe believes is the key: convincing wine consumers to come to Michigan tasting rooms. (Editor's note: For more details of the tasting rooms that Howard visited, check out his summary on Grape Sense.)
"We're destination wineries," he insisted. "We have the attractions and it's reachable from Chicago, Indianapolis, Louisville, and the other major midwestern cities. You don't have to go to the west coast. Visitors get to be a part of a developing wine culture."
---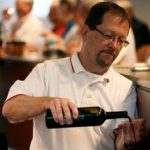 Howard W. Hewitt is a former career journalist who writes a bi-weekly newspaper column in Indiana. he also writes about value wine on his blog, Grape Sense – A Glass Half Full.