In Italian, soave means kind, smooth, appealing.
"Soave is like the color blue for clothes: a classic. You can pair it with almost everything." An old winemaker told me this years ago, and I never forgot it. However, in spite of this belief, Soave wine was out of fashion for many years in America. In its place, consumers preferred Pinot Grigio. From the 1960s on, Pinot Grigio was considered synonymous with "Italian white wine." Easy to pronounce, easy to remember, easy to drink. But pinot grigio is not a true native Italian white grape. Its origins are French. And now, even if Pinot Grigio still leads the pack, our old friend Soave is making a comeback.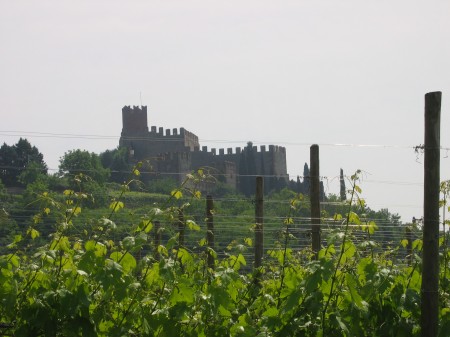 If you are, ahem, young—let's say, in your 30s or 40s—it will be a pleasant discovery; if you are older, you will want to forget the "old" white wine you used to drink.
The new Soave is very, very different: it is fruity, fresh, crisp, bright, gentle. Easy to drink and pair with different types of food. To showcase this, the Consortium of Soave producers organized a month-long program in New York in May, with food pairings and wines by the glass.
Curious about why Soave was suddenly targeting New York, I talked with Bruno Trentini, winemaker and general manager of Cantina di Soave.
But first, a little background. Cantina di Soave is arguably the most important producer of Soave wine. It is a cooperative founded in 1898 by a group of grape growers and wine producers who joined forces in order to improve production quality while providing value to consumers.
The cooperative was structured to track all steps from vineyard management and winemaking through marketing and sales to ensure optimal results for each member/grape-grower. Today, over 2,200 farmers are members of the cooperative with more than 14,800 acres under vine. In its six wineries located throughout the Soave zone, Cantina di Soave makes a variety of award winning indigenous grape wines from the Veneto region including Soave, Valpolicella, Valpolicella Ripasso and Amarone.
In addition to participating in Soave Month in New York, this spring Cantina di Soave received the Rising Star Brand Award from the Beverage Information Group due to its "exceptional growth" for its Duca, Re Midas and Rocca Sveva wine brands
Highlights of my conversation with Cantina di Soave manager Bruno Trentini follow.
•••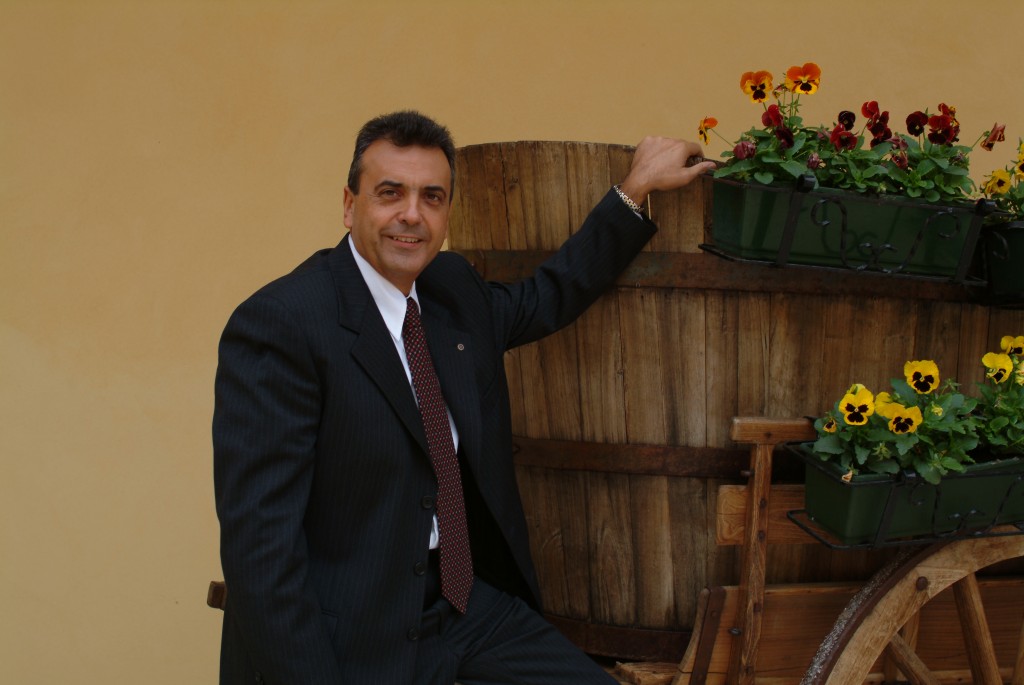 This is a good moment for your company, isn't it?
"Yes, it's a good result," Trentini replied. "But nothing happens by accident."
What do you mean?
"Three years ago, during a trip of to the US, I felt something special, something different in the perception people had of Soave wine. The sentiment around me was changing; above all, people had begun to get a little tired of Pinot Grigio. I felt the time had come to promote Soave again. So, when I returned in Italy, I talked about this to Consortium and other Soave producers, and together we all decided to do something."
What did you do?
"Coming back from my trip, I began to think it was time to do some analysis. So, with the Consortium and some other producers of Soave, we contracted with a New York agency to do a survey. The results were as I had perceived: consumers under 40 did not know Soave, while older people had negative recollections. This combined with the fact that enthusiasm for Pinot Grigio was waning, told us that consumers were ready to welcome a new wine. We decided to begin with two parallel strategies: Cantina di Soave embarked on a commercial strategy, and the Soave Consortium initiated a more generic strategy with Soave wine tastings and events."
Could you tell me more about your strategy at the Cantina?
"We had to put in place an organization in US. According to our general manager, seeking an existing importer would not be enough. We would have been just another name among the thousands in the company's portfolio. So, in 2009 we created our company: Cantina di Soave USA, Inc., based in Massachusetts. We designed three lines of wines for the American market: a line of bag-in-box wines, the Rocca Sveva and the Re Midas lines.
The first line was launched quickly: its name is Duca del Frassino. The line has four wines: Garganega/Pinot Grigio, Durello/Chardonnay, Cabernet Sauvignon/Corvina, and Merlot/Pinot Noir. These are blends of native and international grapes, as you can see. Introduced in November 2010, Il Duca was an immediate success.
The Rocca Sveva project was more complicated. The Rocca Sveva wines are Amarone della Valpolicella, Valpolicella Ripasso, Soave and they are targeted for a more sophisticated market. This line is strictly for restaurants. At first the restaurants did not like the labels so we had to go through a re-design."
And Re Midas? Is this your idea for the 'new' Soave?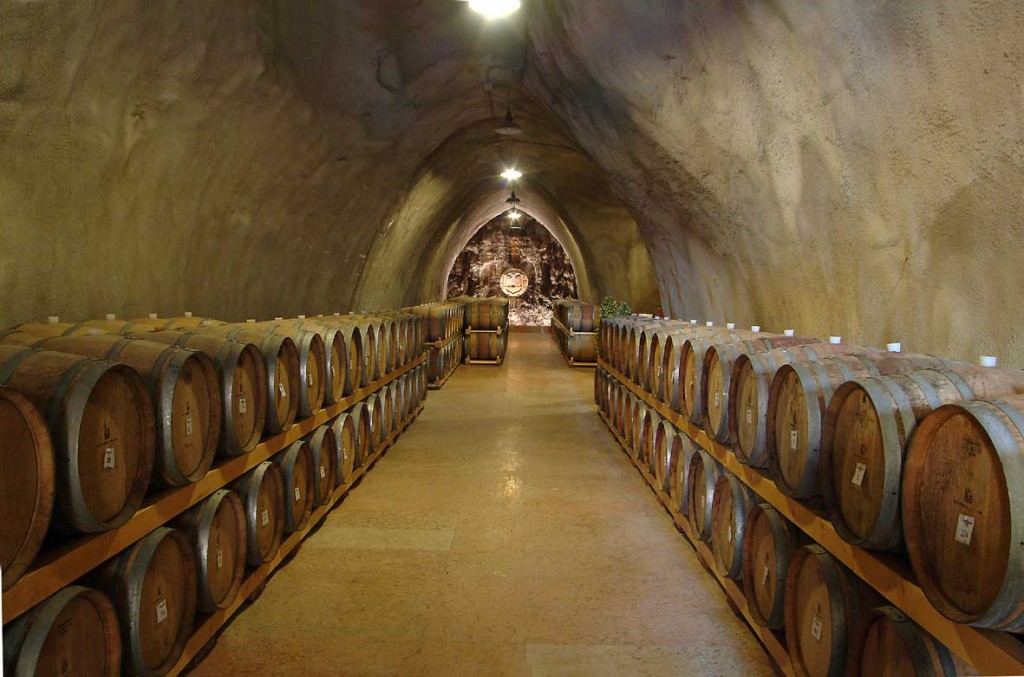 "Yes, it is. It is has just become available in wine store; the first results are in and they're good. The packaging is quite original, it's impossible not to notice it. The wines are Soave and Corvina".
Where are the wines of Cantina di Soave distributed, in the US?
"Actually they are in 15 States."
You are a winemaker, not only a manager. In your opinion, which is the secret of success of the 'new' Soave in America?
"Soave is a fine wine. It is tasty, fresh, lightly aromatic, very drinkable, with a well defined identity: an Italian white wine, from an area near Venice.
We had also noticed that Americans were beginning to tire of monovarietals like Chardonnay or Cabernet Sauvignon; they wanted the so-called 'terroir wines,' wines from specific regions. Amazing. We would never have guessed, ten years ago. Although," Bruno Trentini, thoughtful, pauses here.
I encourage him: Although…?
"Although, the best description of the entire situation was given to me on the last day of my trip by an importer from Boston. He was a person in his fifties, who remembered the 'old' Soave very well. He said to me: 'I am one of those people who think that the future of Italian white wine in the US will echo the rise of in popularity of Soave wine. But this is a hope, an anticipation, because today it's easiest for us importers to sell … Pinot Grigio!' Very realistic. Very American."
Bruno Trentini smiles: despite this, he knows that time passes quickly, and things change. Surely, the future for Soave wine will be, soave—smooth and appealing.
---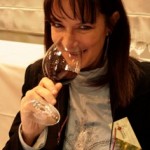 Elisabetta Tosi is a freelance wine journalist and wine blogger. She lives in Valpolicella, where the famous red wines Amarone, Ripasso, and Recioto are produced. Professionally, she serves as a web-consultant for wineries, and in her free time  writes books about Italian wines. She is also a contributor to Vino Pigro.