For a second-generation winemaker, following in your father's footsteps may well mean doing your own thing. Chuck Ortman made his name in California by mastering one of the state's most widely planted varieties, Chardonnay. His son Matt is taking a different route, building on the family tradition with sparsely planted sangiovese.
Wine Spectator once dubbed Chuck Ortman "Mr. Chardonnay." He took his first steps in wine at Napa Valley's Heitz Cellars before consulting for Far Niente, Shafer, and Cain. He founded Meridian Vineyards before stepping back to a smaller family operation in 2003. He now makes his food-friendly wines with Matt at their Ortman Family Vineyards.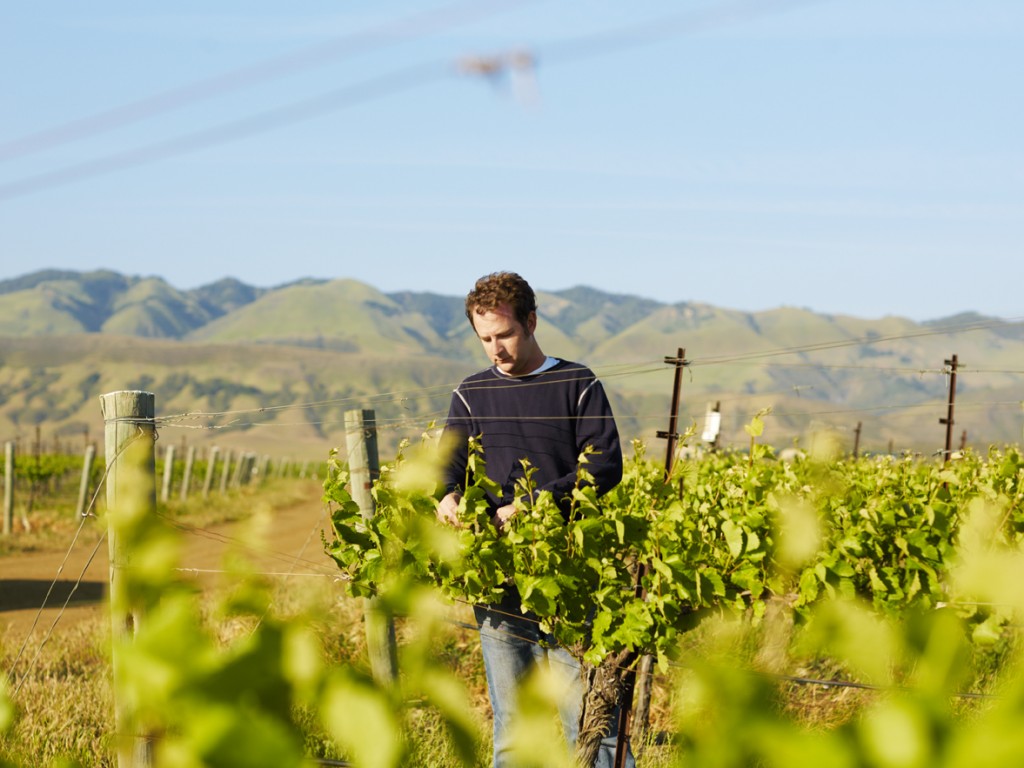 Matt had worked around wineries most of his life. He tried making apple cider in fifth grade, "but Dad didn't offer much help."
"My interest didn't really develop until college when I began to homebrew beer. Beer was more interesting to me at first because you could create a recipe. That seemed better than what my father went through every year with the weather. Now I realize the added challenge provided by the weather is really what keeps winemaking interesting."
"I don't think I ever wanted to make a name for myself," the younger Ortman said. "I came to realize what [my father] had accomplished ought to be continued. But the point of Ortman Family Wines wasn't to rest on Dad's laurels. We both wanted to create something new and I viewed it as my responsibility to bring fresh energy and ideas to the table."
A Tuscan honeymoon helped the younger Ortman find one of his fresh ideas. "I apprenticed at Castello di Gabbiano winery," he said. "I worked in exchange for a place to live."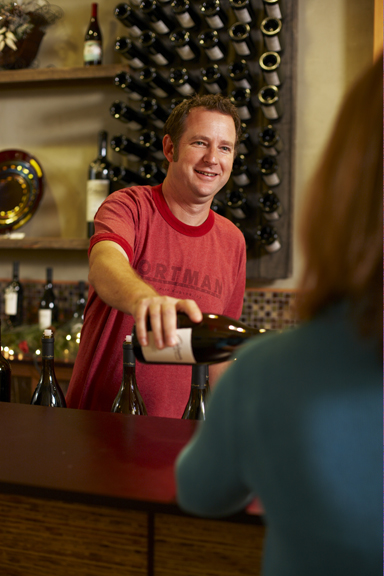 Matt, and his wife Lisa, saved money, sold a car, and took off for Tuscany just a month after marriage. "I worked in all areas of production, including the harvest, crush, cellar duties, and helping with bottling. It was amazing to climb on top of oak vats topping them down in the bowels of a castle built in the 1500s.I gained a deep appreciation for the sangiovese grape."
While chardonnay and pinot noir have always been a part of the family winemaking tradition, Matt wanted to explore other grapes. Sangiovese became the obvious choice.
The selection might not be so obvious by the numbers. According to the California office of the U.S. Department of Agriculture there were 473,311 acres of wine grapes in California in 2009. Of that number, 291,855 acres were red wine varieties but just 1,920 acres were planted in sangiovese. And half of the total planted acreage is in California's Central Valley.

Ortman sources its sangiovese from Algunas Dias Vineyard in Ranchita Canyon just north of Paso Robles. "It reminds me of Tuscany, right down to the olive trees bordering the property," Matt said. "The vineyard is at the fog line at 1,000 feet, which is comparable to the elevation in Chianti Classico."
Matt combines his Italian experience with the family's traditional approach to Pinot Noir.  "Sangiovese, much like Pinot, has tannins that can create a very dry mouth feel. That said, we monitor the wine texture daily in open top fermenters during fermentation. The open tops allow us to do punch downs rather than pump overs so that we get a less aggressive extraction from the skins.
"Careful and minimal use of new oak also helps us to craft a wine that is softer on the palate and shows more of the variety's fruit characteristics. Our goal is to create an approachable wine showcasing the fruit not necessarily a wine with the biggest impact in your mouth. "
An interesting daily challenge in the Ortman tasting room is explaining Sangiovese to customers. Matt said tasting room staff often needs to pronounce the name and explain it is the backbone of Chianti.
"I think people like hearing the story and the background but the wine has a popular flavor. There is very nice fruit, without being a fruit bomb, a decent structure without being mouth drying or tannic, and balance given the lower pH than other wines with the same acidity," he said. "It helps it feel crisper and hold up to food better without tasting acidic."
Today, he has embraced his family's history and his Sangiovese. "It's a big hit in the tasting room. It's not something people come across too often. It stands out in a crowd."
---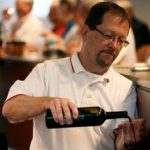 Howard W. Hewitt is a former career journalist who writes a bi-weekly newspaper column in Indiana. he also writes about value wine on his blog, Grape Sense – A Glass Half Full.