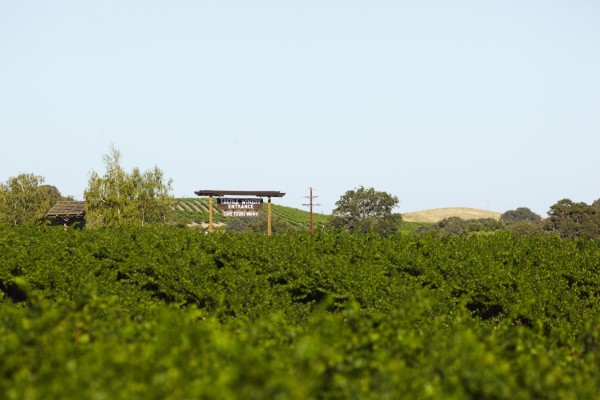 It's true. Sleepy Paso Robles wine country has an alter ego — haven for vagabonds, virtuosos, and visionaries. A maverick region, with winemakers and wines to match.
Of Vagabonds and Virtuosos
Once famous for its healing sulfur springs, Paso's spring waters soothed the infirm, including renegade Jesse James, on the run and wounded from a bank heist gone bad. He never made any wine in Paso, but he gave the place a bit of notoriety.
The same restorative springs later lured virtuoso pianist and statesman Ignacy Jan Padereweski, seeking relief for his arthritic hands. Paderewski fell for Paso's oak-laden limestone hillsides, purchasing over 2,800 acres of land and planting much of it to zinfandel. The region thrived as an agricultural force because of Paderewski's influence; Paso Robles today pays homage annually to this maestro during the Paderewski Festival.
Enter another 'maestro' to Paso Robles in the 1960s and 1970s: noted enologist André Tchelistcheff. Dubbed "The Maestro" by winemakers, Tchelistcheff collaborated with UC Davis and Dr. Stanley Hoffman, introducing cabernet sauvignon to Paso's Hoffman Mountain Ranch Winery. Tchelistcheff's deft hand helped transform Paso Robles into a virtuoso on the international wine stage.
But not overnight. The transformation involved a few more twists and turns. And some innovative winemakers.
Of Visionaries
The first twist occurred in 1975. Gary Eberle, then a UC Davis graduate student, came, saw, and planted the first Chapoutier syrah clone in Paso. Eberle, whose name means "boar" in German, embodies the boar's intrepid spirit. Eberle started his wine making career at Estrella River Winery before creating Eberle Winery. In 1978, Eberle produced the state's first 100% Syrah wine. Gary also co-founded Paso Robles Appellation in 1980, earning the sobriquet "The Godfather of Paso Robles AVA."
Yet Eberle did not consider himself a visionary at the time, just pragmatic. No one else had access to the rootstock, so he "decided to plant it." And Eberle asserts that he chose Paso in part because he was told "it was a perfect place to grow grapes," but also because "it was affordable."
Today, Eberle Winery winemaker Ben Mayo speaks about Gary's legacy: "Paso Robles winemakers are not bound by tradition, nor convention. They are free to make wine that expresses their individual personalities and the terroir. Cowboy winemaking, outlaw winemaking, if you will." Ben continues: "In Paso, we aren't trying to invent the wheel, we are just trying to put better tires on it."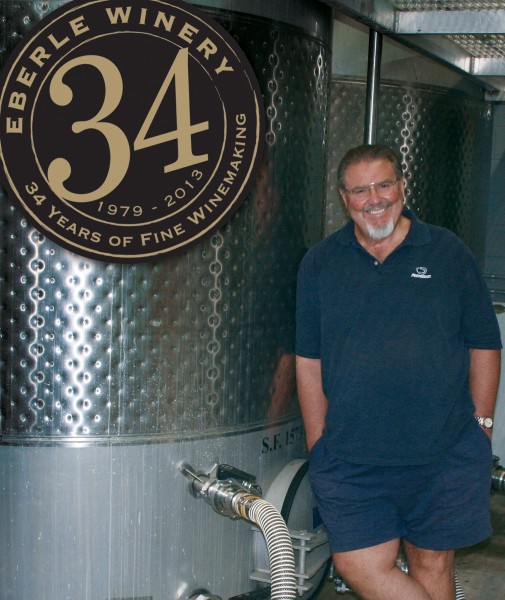 Another turn in the Paso wine road occurred in 1989.Vineyard Brands' Robert Haas and the Perrin family of Rhône's illustrious Château de Beaucastel acquired 120 acres in western Paso Robles, with the express purpose of "bringing the Rhône to the United States." The partners created Tablas Creek Vineyards, a winery employing Old World methods devoted to subtle expression of the terroir, as well as promulgation of Rhône clonal material from its exclusive on-site nursery.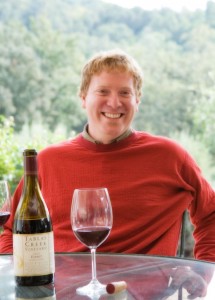 "Paso had 17 wineries when we came here in 1989," Tablas Creek Vineyards General Manager Jason Haas, Robert's son, recounts. "It was known for zinfandel. Gary Eberle had moved on from syrah to Bordeaux varieties by then. So when Tablas Creek Vineyards decided to plant syrah, we were really taking a leap of faith."
Haas laughs. "Even ten years ago, when I told people at industry events Tablas Creek Vineyards made Rhône blends, they looked at me like I had a third eye in my forehead." "Now," he continues, "people travel to Paso looking for Rhône blends."
Haas attributes this change to a growing trend by U.S. consumers to embrace the new and different, while moving beyond the usual. Haas also believes that Paso's affiliation with the Rhone Rangers, a California-based organization dedicated to promoting wines made from at least 75% of 22 Rhône varieties, has helped put Paso on the map as 'The Rhône Zone.'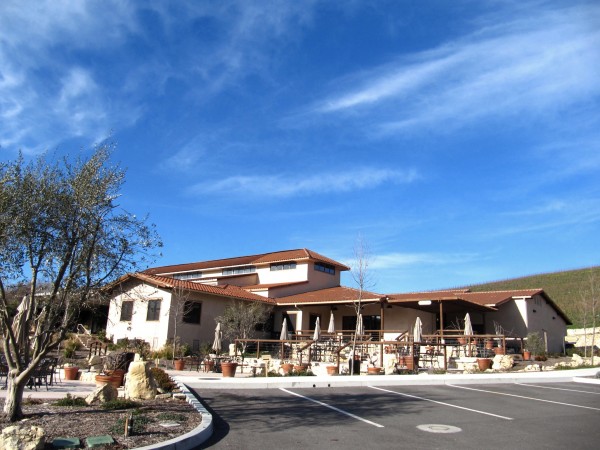 When Haas joined the Rhone Rangers board ten years ago, only 10% of the membership hailed from Paso. Over time, Paso's unconventional spirit led to creation of its own Paso chapter a "chapter within a chapter." Today the Paso Robles chapter of the Rhone Rangers accounts for over 40% of the organization's membership, and one of its most successful annual events: Paso's Robles Rhone Rangers Experience, held each February on President's Day Weekend. The event features seminars, a luncheon, grand tastings, and silent auction to benefit the Rhone Ranger Scholarship Fund. (This year's Paso Robles Rhone Rangers Experience is Sunday, February 17, 2013.)
When asked to account for Paso's unusual character as a wine region, Haas observes: "Paso has a complex story to tell. It's not one narrative — it's not all about Napa Cabernet, or Russian River Pinot Noir. It's about diverse climates and topography. When you have a complex story to tell, as a winemaker, you are forced to listen to your neighbor. You're forced to ask questions of one another. Because what's working for your neighbor across the way may not be working for you. This complexity encourages a more inclusive, education-based community."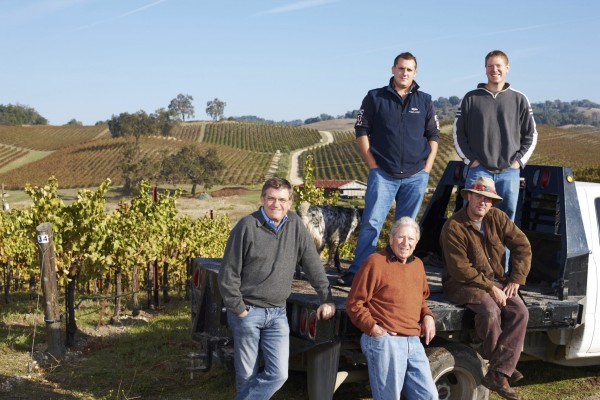 Of Renegades and Rule-breakers
No event better exemplifies Paso Robles' renegade spirit than its annual Garagiste Festival. Founded by wine impresarios Stewart McLennan and Doug Minnick, the festival pays homage to Bordeaux's garagiste movement, showcasing modern-day Paso Robles small-lot wine makers who consider themselves "rule-breakers, pioneers, renegades, mavericks, driven by passion."
Co-Founder Douglas Minnick explains: "The center of this movement focuses on small, artisanal wine makers — the kinds of wines we drink and enjoy." Minnick and McLennan discovered that most of these small producers lack the time to market because they are too busy running their day-to-day operations, nor can they afford to build tasting rooms, hire brokers, or lease store shelf space.
The Garagiste Festival gathers these high-quality, avant-garde winemakers and wines in an intimate setting at gracious Windfall Farms' Stallion Barn. There, winemakers do their own pouring. The ratio of tasters to winemakers is low, allowing for greater one-on-one conversations. Winemakers, says Minnick, "always say these participants are the most knowledgeable."
The event runs four days each November, and includes a winemaker dinner, seminars, artisanal food court, as well as a grand tasting featuring more than 48 garagistes pouring some 150 different wines made from 30 varieties. Event coordinators also present the annual Spirit of Garagiste award to the local winemaker who best represents the "rebel spirit" of the garagiste movement. Minnick proudly points out that the event benefits the Cal Poly Wine and Viticulture Program — this year donating $10,000 to the school's wine program.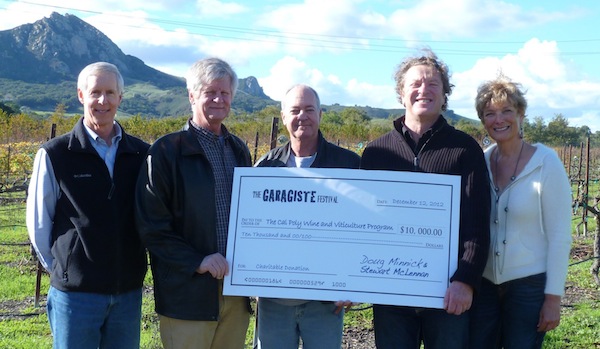 Since introducing The Garagiste Festival in Paso Robles, Minnick has discovered "There's a huge audience for these wines — bigger than we ever imagined." Over 70% of attendees travel from outside the area — some as far as Australia. In response, The Garagiste Festival now includes The Garagiste Festival: Southern Exposure, being held on Saturday, February 16, 2013 in Santa Ynez Valley with further expansion plans to include an online wine club as well as a brick and mortar store in Paso for consumers who cannot attend the events.
Minnick comments on the success of The Garagiste Festival in Paso: "Everyone works together in a way you don't see elsewhere. There's a sense of 'what's good for one is good for all.'" But, more importantly, Minnick observes, Paso encourages wine makers to "Break rules, blend, do what's right for the grapes — what you think is right."
Christopher Taranto, Communications Director for the Paso Robles Wine Country Alliance, concurs, summing it up this way: "Events and associations like the Garagiste Festival and Rhone Rangers are important to the marketability of a wine region because it helps create new layers for wine enthusiasts to appreciate." He notes: "Much like complexity in wine, a wine region can also enjoy a good balance of groups which highlight different varieties, sizes, or personalities that all blend into the greater good of promoting the region."
[box] CORRECTION: Last year's Garagiste Festival Winemaker Award winner was a man – Victor Abascal of Vines on the Marycrest. This year's winner was a woman, Amy Butler of Ranchero Cellars.[/box]
[author] [author_image timthumb='on']http://palatepress.com/wp-content/uploads/2012/12/LMArcher.jpg[/author_image] [author_info] Terroirist, foodie, and author of binNotes.com — 'a blog for those who consider wine an art, not just a beverage' — L.M. Archer holds the French Wine Scholar designation from The French Wine Society, membership in the Society of Wine Educators and Pacific Northwest Writers Association, and a B.A. from Smith College.[/author_info] [/author]
[box] Photos courtesy of: Eberle Winery, Tablas Creek Vineyard, and Garagiste Festival[/box]