In preparation for Open That Bottle Night (live, only on Palate Press; Saturday, February 26 from 7 pm – 10 pm EST), Gary Thomas, Palate Press Wine Review Editor and Editorial Board Member, shares some information on the bottle he plans to open for the event.
---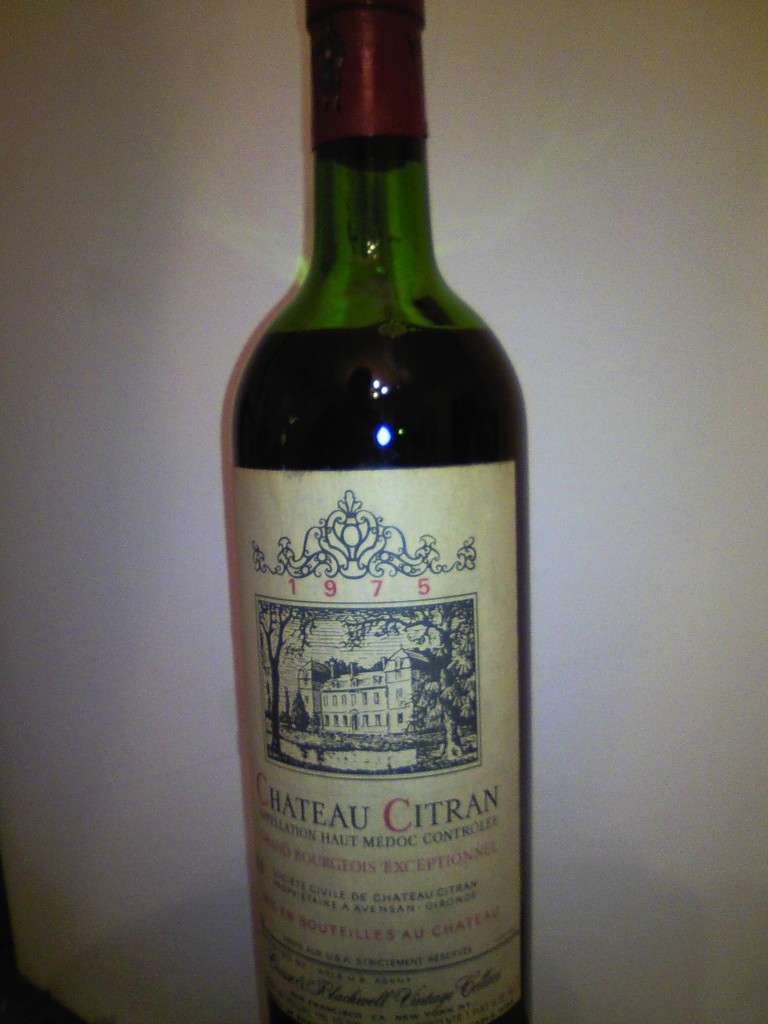 I acquired this from a friend 's wine shop who had some odds and ends lying around.  He let me have it for a song, so I took a flyer on it.
Citran is an old name with an erratic reputation, at least in earlier times, so I have no idea what to expect. The fill looks good, and it has been kept in good conditions. So an old friend and I will take our chances and hope for the best, drinking to memories of an earlier time in other places.
If it has turned—well, there's always that bottle of 2007 Stag's Leap in my little wine refrigerator.
---
Gary Thomas is also a longtime professional journalist, currently a senior correspondent at the Voice of America. He was the wine columnist for the Austin American-Statesman in Austin, TX, and has freelanced wine articles for other publications, including the Wine Spectator. He has spent much of his long journalistic career working overseas, managing to cadge needed wine in the hardiest of circumstances and unlikliest of locales, even in places like Pakistan and Iran.