Quick! Word association time: When I say "October," you say what?
For most, the answer is "Halloween" and, perhaps, our perspectives tinted with more recent events, you might also say, "Breast Cancer Awareness Month."
Over the last several years, it seems as if the deeply hued pink cause-marketing tsunami has washed over the existing October color palette of falling leaves and Halloween-inspired orange and black in the U.S., becoming nearly omnipresent in the process.
Of course, cause-based marketing around breast cancer awareness is noble (and notable), I am not suggesting anything to the contrary — the disease IS known as the second most common form of cancer in woman in the U.S. according to the Center for Disease Control.  However, pragmatically, we can all agree that there are other causes that have merit, as well, right?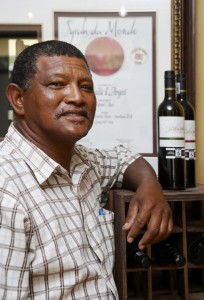 For example, were you aware that October is also "Fair Trade Month?"
I didn't think so.
By analogy, as a young father once said me, "If I were the 'Age of Three's' public relations person, I'd be upset that 'The Terrible Two's' received all of the attention …"
And so it goes for "Fair Trade Month", a cause that may not save lives by virtue of healthcare awareness and research, but does significant work to improve the quality of life for countless hundreds of thousands of people around the globe, despite garnering scant media attention during its supposed moment in the spotlight.
If you are not familiar with the concept of Fair Trade, it follows the proverb of, "Give a man a fish and you feed him for a day. Teach a man to fish and you feed him for a lifetime."
Simply, in under-developed countries around the world, many of the things that we take for granted as imported food staples like coffee, tea, chocolate, rice, spices and, well, finished wine, come to us after the hungry maw of capitalism has beaten down producers to indigent economic levels, despite the wealth they create for others in the value-chain on the way to our table.
Conceptually, Fair trade seeks to empower farmers with pricing minimums while encouraging the democratic process for farmers to organize, develop, sustain and support equitable business practices for their work, their output and the people and organizations they do business with.
Of course, in providing global standards for "Fair Trade," there are requirements that need to be upheld to prevent economic interests from exploiting the very virtue of "Fair Trade" equanimity. That is where Fairtrade Labeling Organizations International (FLO) comes in — an organization that ensures consistent social sustainability practices around the world.  FLO is an umbrella organization that unites 20 Labeling Initiatives in 21 countries including the U.S., where it is administered under FLO guidelines by a group called TransFair USA, doing business as Fair Trade USA.
All of this becomes important context for looking at Fair Trade through the lens of the wine glass.  In our global wine village, there's a chance that your Argentinean Malbec or Chilean Sauvignon Blanc that costs $7.99 at the mega-mart means that the grape grower received pennies per ton for their grapes, wages that allow them to subsist, but little more.  Of course, this doesn't even begin to mention what the implications are for grape growers and vintners in post-apartheid South Africa, a country still recovering from years of racial tyranny.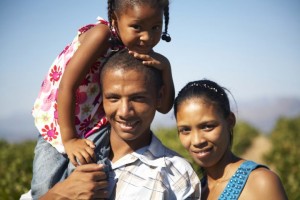 In fact, South Africa takes the notion of Fair Trade one step further.  They have a Black Enterprise Empowerment (BEE) program that works to peacefully transfer land and business ownership to black South Africans.
The South African Fair Trade certifying organization saw the opportunity to make BEE participation a criteria for Fair Trade certification in South Africa, ensuring that every South African product that is Fair Trade certified not only meets the requirements for fair prices, fair labor conditions, democracy and community development, but also requires, in accordance with BEE protocols, that at least 25% of the company be owned by black South African workers.
An Atlanta, GA-based wine importer, recognizing the opportunity to drink well while doing well is dedicated to bringing these South African (SA) gems to your door, the store and a restaurant near you.
A new company, Worthwhile Wine began importing only SA wine in February of this year, while also dedicating their organization to social and environmental sustainability by purchasing carbon offsets for the shipment of all wine into the U.S. and donating a portion of annual proceeds to non-profit organizations in the U.S. and South Africa.
Worthwhile Wine is the sort of business that has social good and "Fair Trade" in its DNA.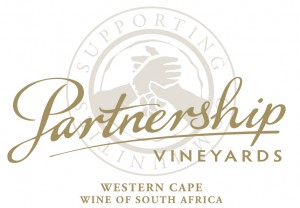 One example of their support for South African wine Fair Trade is their relationship with Partnership Vineyards, a collective of 151 black employee-owners in collaboration with Riebeek Cellars in Riebeek Valley, a wine partnership that offers farm, cellar, laboratory and logistics employees accruing ownership in the business. The employee ownership stake cannot be sold, but can be bequeathed, ensuring generational, sustainable family growth.
In observance of Fair Trade Month, Worthwhile Wine is featuring Partnership Vineyards Fair Trade Certified™ Sauvignon Blanc and Shiraz in their wine club and for all Fair Trade wines purchased at the Worthwhile Wine web-site in October they will donate 10% of sales (not profits, but sales!) back to the U.S. governing body for Fair Trade.
Good wine that does good?  Sounds fair to me, Fair Trade that is … and while you've been thinking pink in October, also remember to think red and white, too – in your wine glass.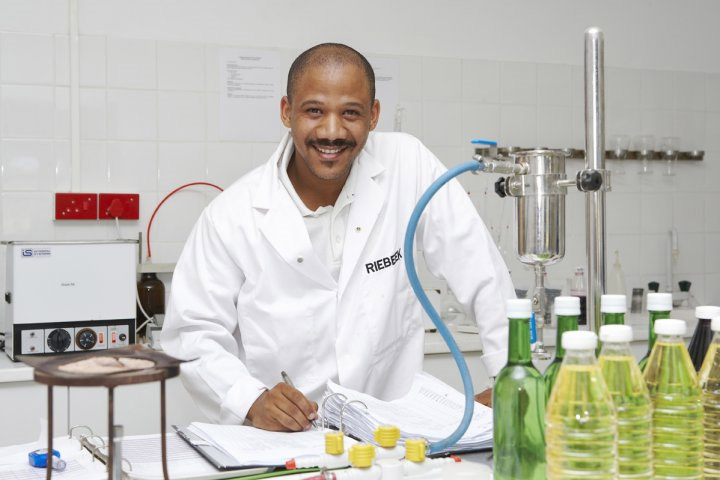 You might also like:
---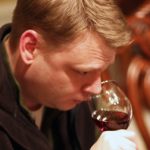 A journalist by education and a technology sales and marketing professional by career, Jeff marries both as the author of the popular national wine blog 
Good Grape:  A Wine Manifesto
.   Writing daily since 2006, Jeff's contemporary and pragmatic take on the culture of wine has led to three nominations and two wins in the American Wine Blog Awards, numerous accolades, trade and consumer magazine writing credits and enough fans to consistently rank within the top tier of wine bloggers internationally. Jeff is a Palate Press Contributing Editor.