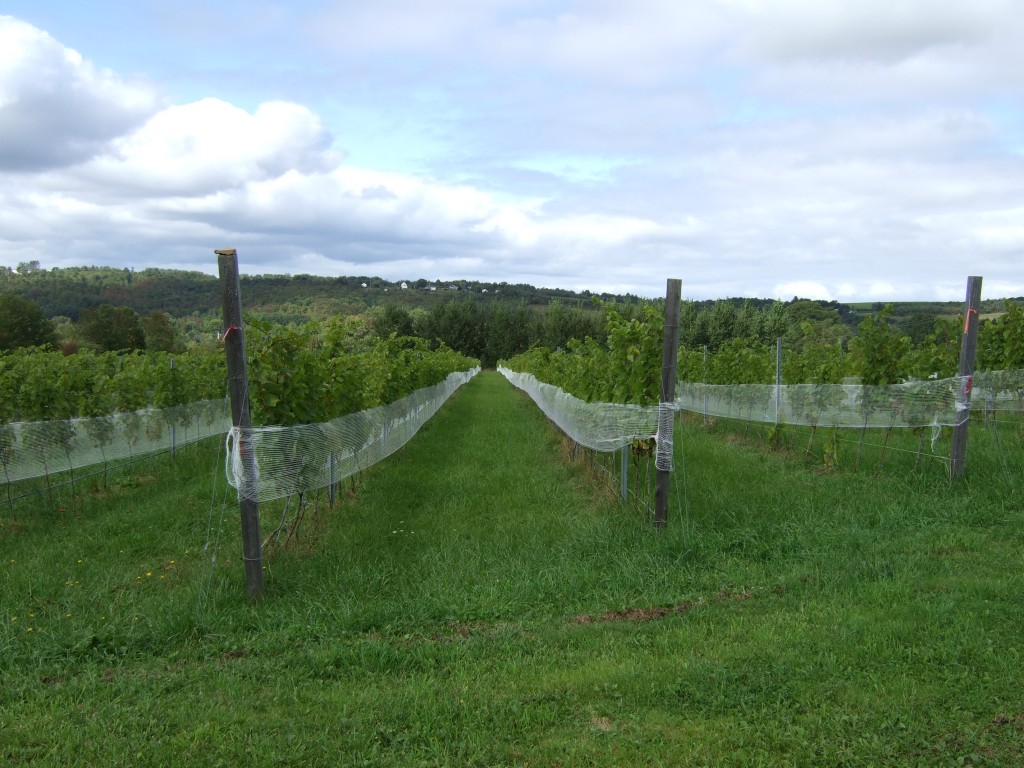 At the top of my list of wine regions to visit, this year, is a rather unlikely place, if you haven't been introduced to its constantly surprising wines: Nova Scotia.
Over the last few months, I've had the chance to taste more and more wines from Canada's easternmost vineyards, planted in the valleys between the Atlantic Ocean and the Bay of Fundy. I've been regularly impressed by the beautiful freshness of many of their whites and some of their reds, and especially, their stupendously good sparkling wines.
The bubblies are what should really bring the wine-loving world to Nova Scotia, with some offerings that are just off the charts. Benefiting from a cool and long growing season, producing grapes with good flavors, high acid and moderate alcohol, the region, according to many, shares many parameters with the best-known sparkling wine region in the world: Champagne. This comparison might be taken as the brainchild of an overeager marketing agent, but from what I've tasted, it's much more than that.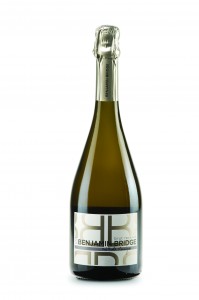 I discovered Nova Scotia sparkling wine in 2009, as I was preparing an article on Canadian winemakers for EnRoute magazine. Before that, my only experience of Nova Scotia wine had been those of veteran winery Jost Vineyards, whose vidal icewine had won the overall prize at the All-Canadian Wine Championships in 1999, and whose Maréchal Foch I'd also appreciated when I visited during summer vacation, a couple of years late.
However, as I was researching the EnRoute article, I was told that Peter Gamble, one of the most knowledgeable consulting winemakers in Canada, had been working on a new project in Nova Scotia. Investigating further, I discovered Benjamin Bridge, founded by mining-industry magnate Gerry McConnell, whose main goal is to produce world-class sparkling wines—and who hired Raphaël Brisebois, a bubble specialist who notably worked with Piper-Heidseck in Champagne, to guide it specifically in that direction.
The results are more than convincing. They're truly spectacular.
Every time I think back to when I first tasted Benjamin Bridge's Brut Reserve Méthode Classique sparkling wine, I have to pinch myself. Fresh, crisp, intense, a true brut with an absolutely exceptional mineral backbone, the 2004 Brut Reserve is up there with some top grower champagne, in my opinion. Twice, I served it blind to wine-savvy friends, telling them I had a grower Champagne for them, and both times they accepted that statement without even raising an eyebrow. The third time I tasted this blend of mostly chardonnay, pinot noir and pinot meunier, with a dash of vidal and l'acadie, in the good company of Nova Scotia sommelier Jonathan Wilson, during the recent edition of TasteCamp, in Niagara, I was bowled over once again by its remarkable purity and structure, the delicious vinous notes it has started to acquire, as well as its promise of a long, long life. It is a truly remarkable wine.
Jean-Benoît Deslauriers, Benjamin Bridge's Québec-born winemaker, who holds the fort there with the help of the visiting Gamble and Brisebois, points out that grapes for that wine were a perfect example, already, of what Nova Scotia can produce. Thanks to a 2004 growing season that saw no frost until November (there is rarely any before the end of October, the grapes were picked late with what Deslauriers describes as "optimal" qualities: "18 Brix, phenomenal phenolics, a pH just under 3 and brown pips and stems." He points out that lab tests of that wine pointed out that the Brut Reserve had over twice the dry extract of Dom Pérignon, an indication of the density and aromatic intensity that a wine can produce.
Asked if that was an exceptional year, Deslauriers replies that it was rather a great measuring stick for the region's potential. "The natural strengths of the Nova Scotia terroir are the freshness and minerality, the citrus notes… That's what we do best. Even 2010, a remarkably warm year, keeps us within those parameters, remaining fresher than what they get in Champagne." The winemaker also points to the very low yields—generally around 1 ton per acre, compared with closer to 6 on average, in Champagne—as an indicator of the quality levels that Nova Scotia can potentially achieve.
Another winery that has been producing remarkable sparkling wine is L'Acadie Vineyards, where Bruce Ewert and his wife Pauline Scott have been working since planting vines in 2005. Ewert, who had notably established a good reputation making sparkling (and more) in the Okanagan Valley before moving out east and putting a lot of his hopes in a grape also called L'Acadie. From this hybrid—somewhat clunky in warmer climates, but deliciously crisp in Nova Scotia—he has produced some truly solid wines, including the delicious 2007 Prestige Brut, which I reviewed here on PalatePress. And he has also created some even more surprising wines: his traditional method rosé, with its beautiful, luscious red fruit notes, is largely made from carbonically-macerated Maréchal Foch, an unlikely source for a sparkling wine.
Ewert certainly has an edge over Benjamin Bridge, at this point: he has available wines, at more accessible prices—and they are certainly worth seeking out. BB's sparkling release of about 1200 highly-priced bubblies—960 bottles of the 75$ Brut Reserve and about 300 bottles of the 2004 Blanc de Noirs, priced at 120$ a bottle—sold out almost instantly. Fortunately, volumes are set to increase as years go by. Drinking L'Acadie Brut in the meantime is by no means a consolation prize.
Success breeding desire, more Nova Scotia wineries have also turned to bubblies. "With good reason, insists Deslauriers. It' nice to see the industry concentrate on something at which we can excel. This is where the terroir leads us." Though drinking trends may lead wineries to produce red wines to satisfy general demand, he hopes that climate and quality will lead the way. For exmple, he says, "Nobody expects Alsace to make big reds, and you wouldn't want it any other way."
Among newcomers in the sparkling sphere, Domaine de Grand Pré released their first sparkling wines in 2010—and if their deliciously clean and fresh still L'Acadie is any indication, it sounds very promising. I'm also hoping to have the chance to taste inaugural releases, later this year, from Gaspereau Vineyards, from whom I've already enjoyed a zippy, aromatic dry Muscat and a remarkably ageworthy, finely crafted red blend Vitis. Blomidon Estate Winery is also set to release a Blanc de Blancs chardonnay sometime this year, and from all the fun I had tasting their fresh, crisp, finely fruity baco noir (yes, you read right: baco noir), I'm confident that this one should be worth the trip as well.
Of course, you'll notice from this last paragraph that I'm enthusiastically mentioning wines that are not bubbly at all. Wines which are all the more reason for me to get out there and get a better sense of what's going on in this still tiny but vibrant emerging wine region.
As a post-scriptum to this Canadian wine story, the results of the All-Canadian Wine Championships just came out this week, giving good marks to several Nova Scotia wines, as well as reds, whites, stickies and bubblies from Ontario, British Columbia and Quebec. Results can be seen here.
---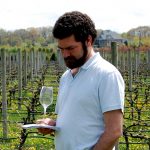 Rémy Charest is a Quebec City based journalist, writer, and translator. He has been writing about wine and food for over 12 years in various magazines and newspapers. He writes two wine blogs (The Wine Case, in English, and À chacun sa bouteille, in French) and, as if he didn't have enough things to do, he also started a food blog in English, The Food Case, and one in French, À chacun sa fourchette.