As I read online articles and tweets, I see people discussing their local Pinot Noir harvests or how amazing the Cabernet Sauvignon is looking this year and, quite frankly, I get jealous. Not jealous that someone has the job they do; rather, I get jealous because I find myself a fine-wine lover/appreciator/sommelier in a geographical area with mostly French‐American hybrids—an area where most Vitis vinifera won't ripen properly so we have to look to other grapes.
After working as a sommelier in one of Halifax's oldest and best-known hotels, I've had plenty of experience speaking with tourists about Nova Scotia's wines.  As you may expect, they always want to sample the local fare.  However, unless they too are from an area that grows hybrids, I am met with a very confused look when presenting the wines.  I explain to them the grapes we grow—l'acadie blanc, marechal foch, leon millot—and describe the style of wine they make.  On more than one occasion I've been met with, "Oh, just give me the Merlot."  I sure don't want to get into the fact that I said millot, not merlot, and I hand over the wine.  Often they enjoy it and I am met with a comment such as, "I thought it was too cold to grow grapes in Nova Scotia.".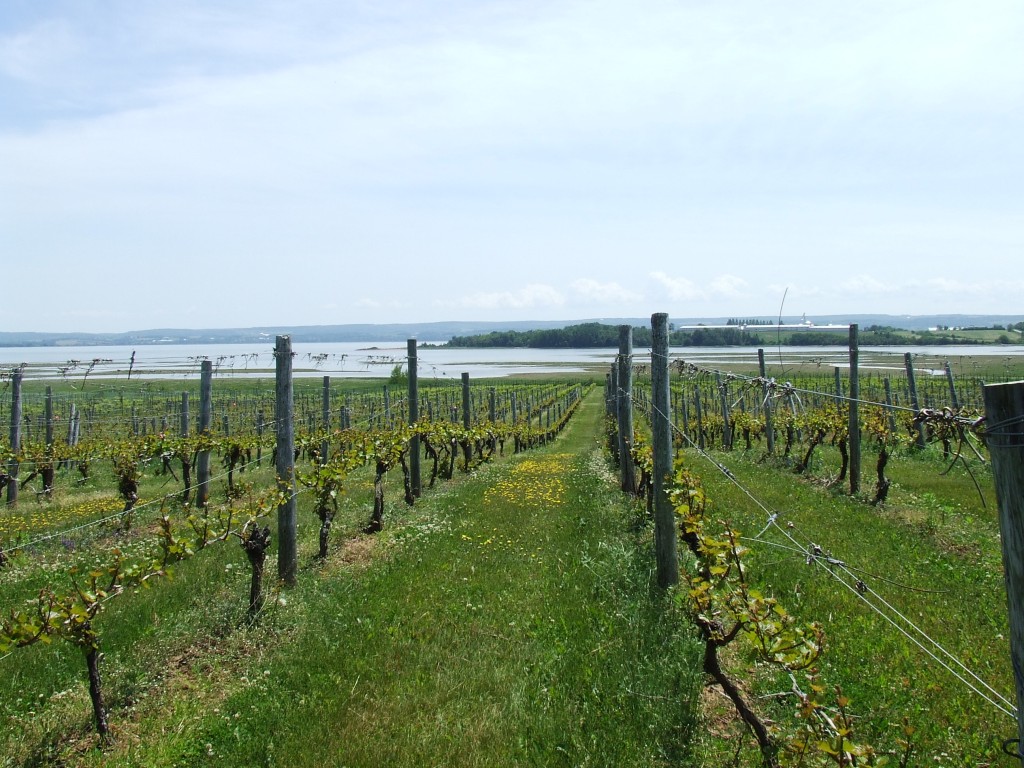 Now, we don't grow only hybrids in Nova Scotia; in fact there are more Vitis vinifera planted every day.  I have tasted some mind-blowing Pinot Gris, Riesling and Chardonnay, as well as some very good reds such as Pinot Noir and Cabernet Franc. The best part is that the quality keeps getting better.
Nova Scotian wines are receiving more acclaim than ever.  L'Acadie Vineyards' Prestige Brut is fresh off a gold medal win at the 2010 Canadian Wine Awards, and the recently released Benjamin Bridge Méthode Classique sparkling wines have been praised by many, including Tom Stevenson, one of the world's foremost experts in sparkling wines who called them "seriously good with the rare twin-ability to show well when young and promise even more for the future."
This brings me to my point: do we, as a wine region just on the cusp of more attention in the wine world stick to the virtually unrecognized hybrids we can ripen in our sometimes-harsh climate, or do we push the envelope and try to produce the better-known, higher-regarded wines made from Vitis vinifera grapes?
Such is the conundrum faced by Nova Scotia's wineries and, in particular, the crop of young, talented winemakers like Jean-Benoit DesLauriers of Benjamin Bridge, Gina Haverstock of Gaspereau Vineyards and Ben Swetnam of  Avondale Sky Winery, who have come here after working and studying in some of the best terroirs known to human kind. After working with Grenache in California, Riesling in Germany and Pinot Gris in Alsace and New Zealand, how can one switch to Lucie Kuhlmann and Leon Millot in Nova Scotia?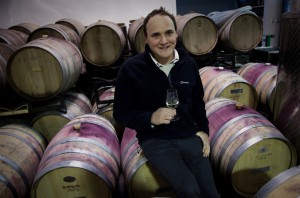 I asked Simon Rafuse, winemaker at Blomidon Winery in Canning, Nova Scotia, what he thought about the whole debate.  Rafuse has a Master of Science degree from the University of Kent, United Kingdom and a Master of Viticulture and Oenology from Montpellier SupAgro, France. His work experience includes time at Chateau de Lancyre (Languedoc-Roussillon, France), Domaine Zind-Humbrecht (Alsace, France) and most recently William Hill Winery (Central Otago, New Zealand). "In Nova Scotia, French-American hybrid varietals make up the vast majority of our grape production.  Our climate doesn't really allow us to rely solely on Vitis vinifera, as winterkill, frosts, cool summers and even hurricanes can reduce yields to the point of absurdity.  However, they can, and should, play a part in a winery's production.  Because of our reasonably warm autumns (we have the ocean to thank for that), we get excellent phenolic development without a dramatic increase in sugars or a decrease in acidity.  Basically, this means we can get great flavours from vinifera and still have that bracing acidity that makes our wines unique, whether for still wines or sparkling."
When I started to write this article it had an anti-hybrid theme. I just can't go "gaga" over them, especially the reds.  However, I decided to consider the broader context.  Nova Scotia is not a wine-drinking region, historically.  Our per capita wine consumption has been estimated by Statistics Canada at 9.8L/per person.  Compare that to 54L/per person in France and 50L/per person in Italy and you can see what I mean.  Wine is a relatively new thing for us.  If you look at sales trends from the Nova Scotia Liquor Corporation over the last 20 years, you see that Nova Scotians prefer rye, rum and beer—all things that are generally sweet and fairly acidic.  So, naturally, I can see why the local wineries want to use hybrids.  Wines made from hybrids tend to be very acidic and, in order to combat that acid, they take advantage of residual sugar for balance.  Someone just getting into wine—someone who formerly drank "rum and coke"—would likely enjoy a Marechal Foch or a Baco Noir.
I believe things happen for a reason.  My science background reminds me about natural selection.   If we are in a land too cold to grow certain red grapes from vinifera species, then so be it.  Would I love to be in a region that grows the world's best Cabernet Sauvignon?  Of course.   However, the local wineries need to make a product to support both the growing industry and their respective businesses while we wait to see how our vinifera will do.
Think of it like this: I can't throw a Frisbee for the life of me, but it is my dream to throw one well enough to compete world wide.  Do I work only on my Frisbee skills and hope I become very good in a short period of time and that it pays off immediately?  No, that's far too big a risk.  Instead, I practice Frisbee while also writing.  Now, although the writing part isn't as glamorous as the life of a Frisbee star, it pays the bills and makes some people happy.  Eventually, my ability to throw a Frisbee will improve, and I will have a good amount of money in the bank to support me in my quest.  That's when I make my move and get noticed on the world scene.  The same thing will happen with Nova Scotia's vinifera wines. I guarantee it.
Regions like Nova Scotia, Michigan and New York can grow quality vinifera grapes, they just need to select the right ones and use them appropriately according to their climate.  The sparkling wines being made from vinifera in Nova Scotia are exceptional, and, I am sure, soon will be some of the best made in North America. The Rieslings (and Pinot Noir!) in New York can be world-class.  So what if these regions grow a lot of hybrids?  If it supports the local industry and palates of local wine drinkers while giving the wineries more time and money to play with vinifera grapes, I am fine with it.
And here I was thinking that the automakers and environment are the only ones benefitting from hybrids.  So, if you are fortunate enough to come and visit us in Nova Scotia, make sure you bring your palate and an open mind, and yes, we check for both at the border.  While here, visit one of our 11 wineries within an hour's drive of our beautiful capital city, Halifax and treat yourself to Benjamin Bridge's Méthode Classique sparkling wines or their Moscato-esque Nova 7, Gaspereau Vineyard's Riesling, L'Acadie Vineyards' Prestige Brut and Domaine de Grand Pré's Icewines.  However, don't stop there. Come for the whole taste of Nova Scotia.
---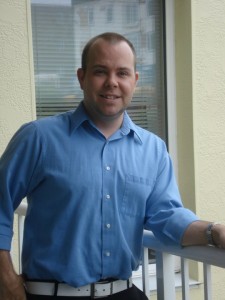 Jonathan Wilson graduated from the Canadian Association of Professional Sommeliers in 2009 and was the recipient of the Kent Clarke Award for top graduating student. He possesses a Level 3 Advanced Certificate in Wines & Spirits from the Wine and Spirits Education Trust in London, and is currently working on his Level 4 Diploma in hopes of someday becoming a Master of Wine. He also possesses a Bachelor of Science in Biology from Dalhousie University in Halifax, Nova Scotia. Jonathan lives to write, speak and teach about wine as can be witnessed through his work with his business, Labeled Wine Consulting. He is also the resident sommelier at Nectar Social House in Dartmouth, Nova Scotia. Great wine, social media, and branding are not just strategies he utilizes in his business, they are his passions.