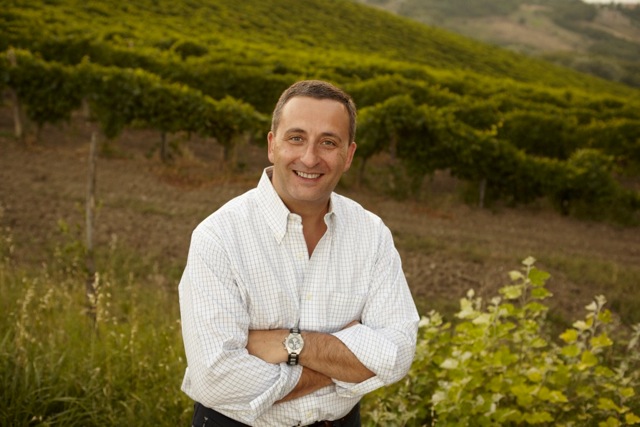 Lucio Mastroberardino, one of the most prominent figures in the Italian wine world, died this week at the age of 45. His funeral is scheduled for today, January 31, in his hometown of Avellino, in the Campania region.
Mastroberardino played a leading role in the rebirth of wine in Campania region.  After graduating oenology, he worked in the family business, the Terredora winery in Montefusco (province of Avellino).  It was founded in 1994, when his father broke away from the family's historic Mastroberardino winery, founded in 1878.
Family, his friends and colleagues remember Mastroberardino as a calm and generous person, with an open mind for change. In 2010 he was elected president of Unione Italiana Vini, the largest trade association in the Italian wine world, and recently he agreed to lead the Consortium of wines of Irpinia in Campania. Though he held a variety of executive positions in his short life, his winery remained a priority.  He traveled the world to raise awareness of his wines: with 200 hectares of vineyards, Terredora is the most important grape producer in the region. Mastroberardino was a strong advocate for the indigenous grapes of Campania, notably Greco di Tufo, Fiano di Avellino and Aglianico. While appreciating modern technology in the cellar, he looked for a balance with a more traditional approach so his wines would not be overly concentrated.
Lucio fought until the end against an incurable disease; now, his family wants to remember him with these words:
"A lifetime, however brief, spent with intensity between barrels and rows, one that will leave its mark on those who knew and appreciated him. Thank you, Lucio."
[author] [author_image timthumb='on']http://palatepress.com/wp-content/uploads/2010/02/162f729-e1266674226608.jpg[/author_image] [author_info]Elisabetta Tosi is a freelance wine journalist and wine blogger. She lives in Valpolicella, where the famous red wines Amarone, Ripasso, and Recioto are produced. Professionally, she serves as a web-consultant for wineries, and in her free time writes books about Italian wines. She is also a contributor to Vino Pigro.[/author_info] [/author]