This month we have the premiere of a movie that walks the taut line between wine porn and edutainment — starting with its opening scenes. Any serious wine lover, such as myself, is going to be adding Saint Estephe's Cos d'Estournel's barrel room to their must-see list.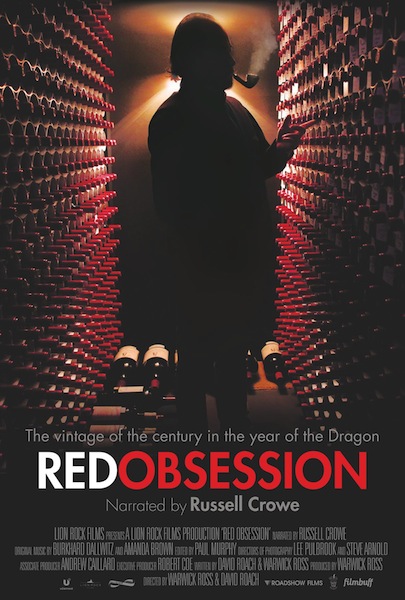 The idea for the film was formed on a flight between Sydney and London while filmmaker Warwick Ross and his friend Andrew Caillard MW were "passing the miles" so to speak. Caillard was on his way to Bordeaux. He was talking about the excitement surrounding the 2010 vintage and how it was being hailed as the vintage of the century. The topic then turned to Bordeaux's en primeur tastings: prices for these wines had increased dramatically over the past decade with the entrance of the Chinese buyers into this market.
The film evolved from there. Ross — who is also a Mornington Peninsula vigneron — and his co-writer/director, David Roach, have brought a regal cast to the big screen with the likes of Oz Clarke, Steven Spurrier, Jeannie Cho Lee and Jancis Robinson amongst the wine notables — I love Jancis' exuberant description of a great wine; she even uses the term 'bingo.' A clever choice for narrator was Russell Crowe, his voice as rough as an en primeur wine, with as much depth yet more complexity.
This beautifully shot documentary is primarily about the great lengths people will go to own a bottle of top-class Bordeaux and the apparent, consequently greedy price hikes by the Bordelais. But it is also a great insight into the world of luxury goods in the Chinese market. It gives an unexpected humanity to the cultishness surrounding the collector's end of claret market. Fongyee Walker, who is aiming to be mainland China's first MW, sums it up nicely when she reminds us how difficult wine is to understand when there has been little previous cultural reference.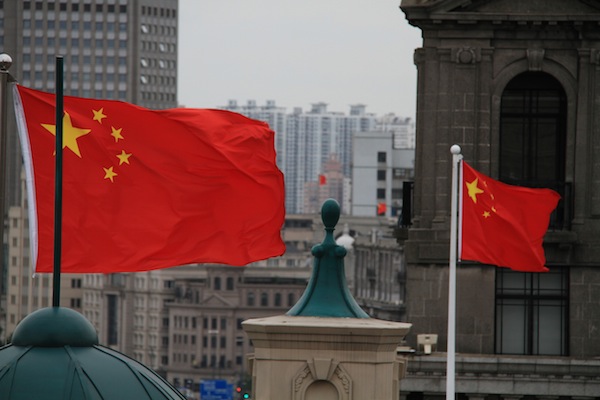 It is also a film about avarice and folly. There are a few brief but entertaining peeks at the Chinese characters who have been drawn to the prestige of the wine world, and to Bordeaux first growths in particular. One such collector is a sex toy manufacturer with a $60 million cellar who flaunts his prized claret in the many rooms of his mansion including his bedroom and bathroom. Just in case of "thirst emergencies" maybe, but perhaps more as a ludicrous display of excessive wealth and prestige. Obviously, he is a sensational personality that adds spice to the storyline; it's sensational to see a massive phallic toy-of-pleasure come straight at me from the big screen.
The movie challenges our Western concepts about wine. I, personally, was left with a feeling of foreboding regarding the future of the top end of the market. How does one compete with those with seemingly bottomless pockets who think that it is OK to buy a bottle of wine for the same price as an irreplaceable, centuries old, Ming dynasty vase? What then happens to those wines? How many of these wines will be enjoyed as the producer intended?
And, harder to come to terms with: does it really matter? According to Simon Tam, of the auction house Christie's Asia department, 'wine is finding its true value.' At face value, his interpretation that wine should be treated like a historic rarity, a museum piece, is quite the opposite to that of Annette Alvarez-Peters, Costco's head wine buyer when she famously stated that wine is a commodity just like toilet paper. However, it is quite true that when you take the heart and soul out of the bottle it becomes a product to be traded like any other, for whatever price you can get for it, for whatever purpose the buyer uses it for.
I guess that is also true for the buyers who are buying out vintages in stores because of the belief that Lafite Rothschild is good for their ladies' skin!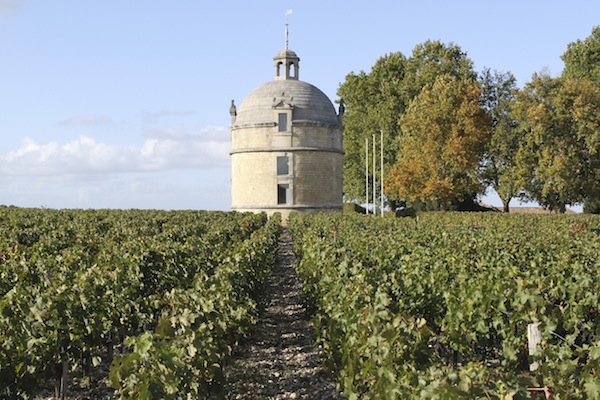 Following that, the movie goes on to explore the significant issues caused by wine being such a status symbol in China – in a culture that in modern times flouts the concept of intellectual property and genuine provenance in the rush for the ownership of the trappings of wealth and class. A country where an empty bottle of Lafite Rothschild is worth $500. And, as highlighted in the movie, there are now more bottles of '82 Lafite available than were produced.
This well-paced movie fits as many points as possible into the length of a feature without overwhelming the audience. It covers the rise and fall of Bordeaux prices and the China effect, the sale of Chateaux, the growth and development of China's own wine production. It looks at the past, the present and the foreseeable future, yet remains entertaining.
It finishes with an acknowledgement that by the time this movie airs, the dynamic Chinese market for wine will have already changed. And so it has, but not enough to make this film irrelevant. See it in a theater if you can; it is more enjoyable getting the full cinematic experience.
Images courtesy of FILMBUFF.
[author] [author_image timthumb='on']http://palatepress.com/wp-content/uploads/2013/09/Lisa-Johnston.jpg[/author_image] [author_info]Lisa Johnston is a Sydney based wine educator, writer and wine business consultant who believes that wine should be fun, sometimes contemplative and never intimidating. After living for 7 years in the UK, many working in wine sales and marketing roles, her aim is to explore Australian wine and share the best finds. Thanks to the ever changing nature of wine, in the vineyard, in the bottle and in the glass – this may take a very very long time. See more of Lisa's work on Wine Muse.[/author_info] [/author]