Sommeliers-turned-winemakers: a predictable career move for restaurant wine professionals. Despite the large number of stories such as these among sommeliers, many are not vanity projects; instead, unique endeavors of true passion for a particular region or style.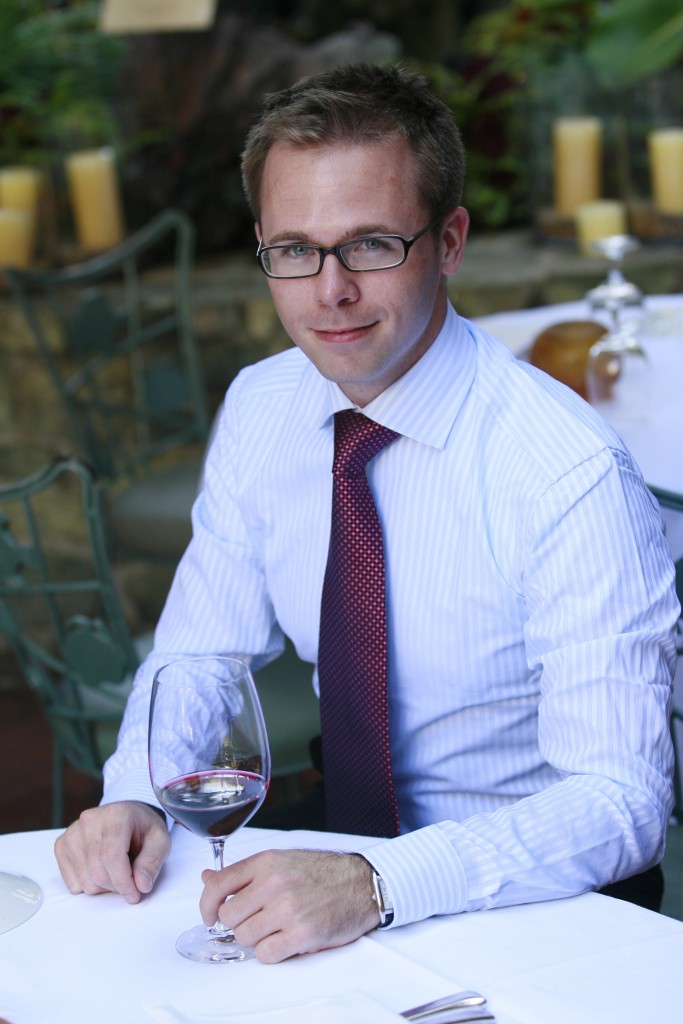 When Seattle sommelier Chris Miller's friend and industry colleague Greg Harrington decided to leave his job as a wine buyer in New York City and make wine in Washington, he was stunned. "Greg had just given up one of the best jobs to become a winemaker in Walla Walla," Miller said. "I thought he was out of his mind, so he invited me to crash a harvest party with him there at Pepper Bridge."
As soon as they arrived, Harrington gave Miller a glass of 2004 Amavi Les Collines Vineyard Syrah. As Cellar Master at Seattle's Canlis, a restaurant as famous for its wine program as the cuisine, Miller had been exposed to countless fine wines—but this local Syrah changed the game for him. "This was one of the best wines I had ever tasted in my life up to that point," Miller said. "It was like one of those cartoon moments—where hearts bulge from your eyeballs, you're so in love."
By the end of the party, Harrington offered to teach him how to make wine.
"I started that same month by helping out with blending trials at a few Walla Walla wineries, honing my palate to the region," Miller said. Ten months later, Miller's own wine project, Meliora, began with one wine—a Les Collines Vineyard Syrah, which he harvested and made with Harrington's guidance at his winery, Gramercy Cellars.
Miller believes Walla Walla to be a special spot for Syrah, particularly Les Collines. "It's just one of those special places in the world where the right clone of the right grape—in the right climate and dirt—is managed by the right people," he said.  "These winemakers are hungry, they know how great that terroir is, and they're working their butts off every harvest to prove it."
Walla Walla, or the "W2" as some call it, will not remain an underdog for long—critical buzz for the likes of K Vintners, Cayuse Vineyards, and Leonetti Cellars has drawn a lot of attention. Additionally, Miller points out that Jamie Brown of Waters, J.F. Pellet of Pepper Bridge and Amavi Cellars, and Harrington himself are poised to put Walla Walla on the map. "These winemakers are incredibly revered by the Seattle sommelier community," Miller said.
After a year of balancing a day job and making his first wine, the game changed again with an impressive opportunity in Los Angeles.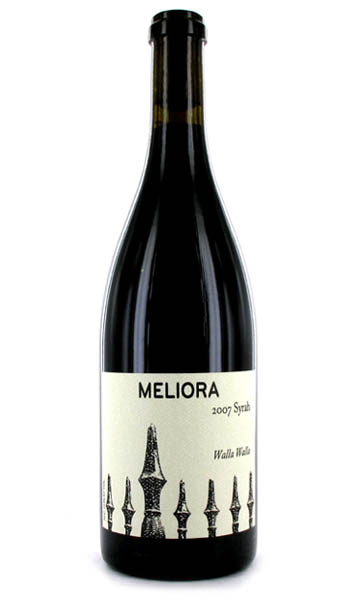 "About six months after my first harvest, I got a call to take over the wine program at Spago," Miller said. "I sat down with Greg and asked him what I should do—I had every penny of my life savings sitting in five barrels in a corner of his winery."
Taking Harrington's advice, Miller accepted the position as Beverage Director for Wolfgang Puck's flagship restaurant in Beverly Hills. A Los Angeles institution since its original inception in 1982, Spago's critically-acclaimed wine program has been home to several sommelier-turned-winemakers in the past, including Kevin O'Connor of LIOCO Wines and Master Sommelier and revered Central Coast winemaker, the late Michael Bonaccorsi. Soon after Miller took the reigns, he was named one of Wine & Spirits Magazine's Best New Sommeliers in America, and his eclectic, exceptional wine list—featuring many of Washington's best—recently earned Spago the Wine Spectator Grand Award.
The move to Los Angeles inspired an addition to the Meliora line-up. "I knew that I wanted to make wine in the Santa Rita Hills the first time I drove through," he said. He looked to Greg Brewer of Brewer-Clifton as his winemaking mentor and chose fruit from Rio Vista, the easternmost vineyard and "gateway" to the Santa Rita Hills, for his first vintage of Meliora Pinot Noir.
Miller wanted to craft a wine that would truly let this unique region "speak," and he thinks Brewer's hands-off approach to winemaking gives the region a voice. "The craziest—although it shouldn't be—technical insight has been to add quality by taking away distractions," he said. "Pick grapes at the right time, treat them gently, ferment and then leave them alone."
It may seem a no-brainer that a sommelier chooses to make wine, but for Miller, it is learning the art of making art. "As I've progressed as both a sommelier and winemaker, I find myself more concerned with the cohesiveness of a wine above and beyond any particular, individual factor," he said. Meliora, Latin for "better," or "pursuit of the best," sums up his goal: to make distinct wines that really are true to their roots.
---
Erin McGrath Davis devotes most of her time to exploring Los Angeles and its fantastic wine, food and spirits scene.  Erin's website and blog
Vintwined
is a record of her adventures, thoughts and travels within the wine industry. She works in the online department for a top Los Angeles wine and spirits shop.