For those of us who have recently left the stimulating environs of University, the holiday season harkens back to those carefree times before (somewhat) gainful employment. We have grown up – a little – and celebrating the season with our families and friends offers an occasion to highlight a newfound post-collegiate sophistication. Many of us have set aside the inebriating Red Bull Vodkas of our youth for wine, trading the excess of drunken parties for the more refined dining room. We are learning to enjoy wine, often for the simple reason that it tastes good with food. As I started to think about my own holiday wine choices, I became curious about the role that wine was going to play for my peers. Using newfangled communication methods and calling in some old school favors a picture of Millenials' wine-drinking habits emerged.
Madeline Randall, 25, is a law student at the University of Mississippi. While she always enjoyed wine, trips to Napa and Sonoma with her wine-loving boyfriend brought her the appreciation and knowledge she needs to be a confident wine buyer. Tastings and food pairings on these trips made her realize "just how much [wine] can change the flavor of a meal." Randall prefers red wines, enjoying everything from Pinot Noir to Cabernet Sauvignon, Zinfandel, and Merlot. During the week she focuses on budget bottles in the $10-$20 range, and finds that Malbec is a good value. While Randall will spend $30 a bottle for a weekend meal with friends and over $60 for a special occasion, she finds that for the holidays "no one really wants to serve… their reserve bottles for the masses." Wine buying duties at family parties fall on the host, and tend to lie in the $10-$30 range.
For Anthony Higson, a 25-year-old banker in London, wine is also closely tied to food. If just drinking, he is more inclined to grab a beer. However, for a meal he will try to find wines recommended by friends and is open to "a whole range… [depending] on the occasion." Holiday wine choices fall to his father and brother. While Higson could participate, he "likes to try different wines, so it's a good opportunity to try the wines they have selected." Unlike Randall, Higson does see the special occasion aspect of a holiday party as and excuse to "loosen the belt a bit" and spend a bit more on wine.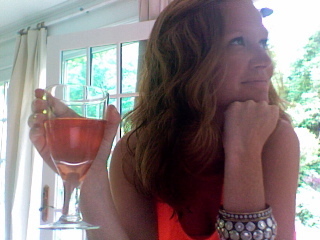 Food is the clear entry point into wine for Kiira Leess, a 25-year-old production coordinator at Food Network in New York City and blogger at Eat and Greet. A self-described lover of wine, Leess is eager to learn more. She credits Gary Vaynerchuk for pushing her wine boundaries with "his insistence on trying everything… omitting any and all prejudices or unmerited preconceived notions about a varietal." Leess likes to stay in the $15 and under price range and is drawn to food-friendly white wines "with that ripping, mouth-tingly acidity." As the menu planner for any dinner party, including Christmas, wine buying falls to Leess. She is a "huge research geek" and starts her search by asking wine knowledgeable friends about varietal pairings before hitting to the Internet to seek out new and interesting bottles. While Leess will raise her price point for holiday wine, she likes to keep it reasonable so that a beloved bottle can easily be purchased again.
For us young folk who work in the wine industry, holiday events offer us the opportunity to show that we actually know something of about it. Bethan Wallace is 24 years old and works as a PR manager for Sopexa UK in London. For her family's Christmas Day celebrations, Wallace is involved in the wine selection. She tries to avoid "too much ceremony over the wine… because it seems to make people a bit nervous when drinking." Wallace makes her choices based on who will be attending and finds that if the wine is good guests will frequently "comment of their own accord." This year she is upping the ante and bringing "more challenging bottles," with a focus on Sherry, English wine, and sweet wine. For Wallace, Christmas is "a nice occasion to push the boundaries" since "everyone is in a generous and gluttonous frame of mind."
While Wallace tends to select interesting wines due to her profession, she sees that her non-industry friends are also "more eager to experiment" during the holidays. Those who have a go-to bottle for an after-work glass are liable to branch out and perhaps even visit independent wine merchants over supermarkets in order to get a more focused recommendation. Wallace finds it "quite rare for people to ask about their wine selection because they are nervous" but the pressure to pair wine with a holiday meal may drive some consumers to push outside their comfort zone.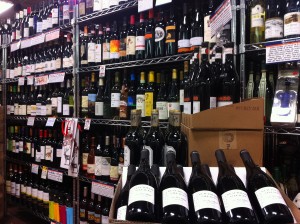 Halfway around the world in Ferndale, Michigan, Jarred Gild has been able to overcome that fear. The self-taught 26-year-old is the wine buyer for Western Market, where he has curated the largest selection of natural wine in Michigan. By stocking the wine he is passionate about, Gild has been able to lead drinkers in the greater Detroit area to try something new. He believes that "young people don't care about magazines or points, and the smart ones think about more than just the label." Gild encourages his customers to shop by importer, and sees that younger consumers appreciate having a communicative relationship with their wine monger. Perhaps most importantly, and as evidenced by Randall, Higson, and Leess, Gild has seen that younger wine buyers are "not limited to varietal or region nearly as much as people [who] have been drinking wine for a longer time." This willingness to explore allows Gild to "work people towards real wine," and the holidays are no exception. For his own celebrations, Gild drinks everything from $8 wines and up, focusing on what will "fit well with the food of the evening, be palate or consciousness expanding, or just be conducive to a good time, all without spending more money than [he] made that day."
I also select my holiday wines based on the crowd and situation, and tend to think bubbles. Like many of my peers, I stay under $20 for a large party since no one will taste what they are drinking anyway. But even for a more formal dinner I think sparkling is the way to go. Everyone likes Champagne; it makes for a refreshing palate cleanser to cut through the heavy traditional foods and looks oh-so-pretty on the table. Going up to $40 opens a whole world of outstanding options at a price that is doable on one or two special nights. Beyond bubbly, I have yet to find a better price to quality ratio for red wine than Cru Beaujolais. I certainly subscribe to the bigger is better school of thought, and with magnums from top producers easily available for under $80 I plan to include one in my spread.
 Money may be the limiting factor for all of us young wine lovers, but the willingness to explore different regions and grapes to find the best pairing for holiday foods opens budget-conscious consumers to an entire world of options. These shoppers need merchants like Gild to take the responsibility to find wines that will fit their wallets while expanding their palates. I will, however, be sidestepping wallet issue in the grand tradition of children everywhere by forcing my holiday wine desires onto my father's credit card.
---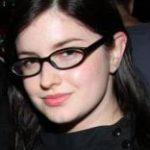 Sarah Chappell is a Contributing Editor focusing on stories about Millennials. She is the manager at Alphabet City Wine Company in Manhattan's East Village. She holds the Intermediate and Advanced Certificates with Distinction from the Wine and Spirit Education Trust. Follow her on Twitter@chapsholic.