New Hampshire lies between 42° and 45° latitude, with an elevation from mean sea level to a height of 6,288 feet at the summit of Mt. Washington. Abundant forests, mountains, and lakes make New Hampshire an outdoor recreation lover's dream. An appreciation of the rich and diverse land and its uses is the common thread that ties together the people who hale from New Hampshire. However, New Hampshire, the Granite State, is not automatically associated with wine. Yet, a grape and fruit wine culture is developing here.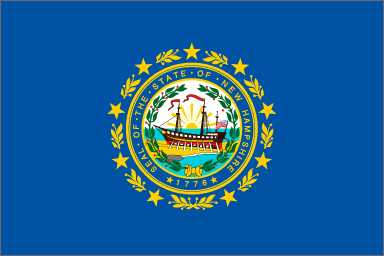 Retired emergency room physician Dr. Peter D. Oldak of Jewell Towne Vineyards began growing grapes—as a hobby run amok, according to his wife—in southern New Hampshire in 1994. He experimented on less than four acres of fine, sandy loam with French hybrids. The major challenges for New Hampshire's viticulture lie in the climate. Cold winter temperatures and a short growing season ensure that only certain cold-hardy grapes work well here. By 2006 both Jewell Towne Vineyards and Flag Hill Winery (started in 1990 by Frank Reinhold) were joined by 16 more bonded wineries, several also producing hard cider and mead. The New Hampshire Winery Association was formed in 2006 to promote the producers' interests and share their successes and challenges with each other. They plan to host their 2nd Annual Wine Festival on the Rochester, NH Fairgrounds on August 6th.
In New Hampshire today there are approximately 30 acres under cultivation, producing just under 30,000 cases per year. Having no federally designated AVA, all wines are bottled under the New Hampshire appellation. The majority of the vineyards are located in the southern part of the state where the growing conditions are more favorable. The most suitable grapes are French hybrids, particularly marechal foch, a small, cold-hardy red grape vinified in styles ranging from a light and fruity Beaujolais, to an inky, dark, full-bodied, almost port-like wine. Often described as gamey on the nose, wines made from marechal foch have good acidity and aromas of dark fruits.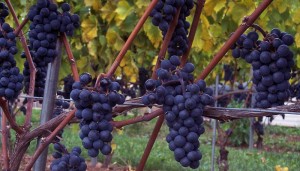 Seyval blanc is the signature white grape of the region. This variety has seen much success and increasing quality in Canada and in New York's Finger Lakes regions. The wine's flavor profile is similar to Chardonnay with its citrus aromas and stone fruit flavors. The vidal blanc grape, grown almost exclusively in Canada and the northeastern United States, with its high sugar levels and citrus and tropical fruit flavors, makes an excellent full-bodied ice wine, winning national recognition at competitions.
The American hybrids cayuga and niagara (both whites) are finding homes here as well. Other grapes gaining ground in New Hampshire include leon millot (cousin to marechal foch), frontenac and lacrosse (French hybrids cultivated at the University of Minnesota), noiret, and diamond (both developed by Cornell University for growth in upstate New York and Canada), and the landot noir, another French-American hybrid.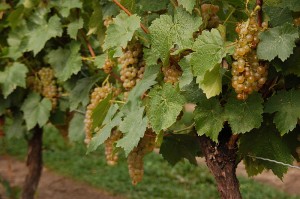 New Hampshire is also proud of the increasing demand for its fruit wines. Lewis Eaton, a former bridge contractor who now owns Sweet Baby Vineyards, uses native blueberries, raspberries, and cranberries. Tom Zack of Zorvino Vineyards says that hands down, fruit wines are New Hampshire's best sellers. Peach, pear, and apple wines are popular as fruity summer sippers and aperitifs, and are particularly food friendly.
Most producers are still on a learning curve when it comes to just what can be coaxed from the soil and climate of these northern latitudes. Some are experimenting with European Vitis vinifera varieties, as in the Finger Lakes and Canada, but most are happy to work with more native labrusca, hybrids, and non-grape fruits.
When asked why they grow wine grapes in a part of the country that is less than ideal, every winemaker answered the same way: because we love what we do and cannot imagine doing anything else. In the meantime they are gaining more attention and garnering medals and awards along the way. To learn more about the wines of New Hampshire visit the New Hampshire Winery Association website at www.nhwineryassociation.com.
---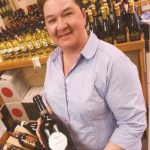 Lorie's experience includes working for an Italian wine importer and as a consumer wine consultant. She is a member of the Society of Wine Educators, studying for her CSW. She writes about wine at her WiningWays Wine Blog with a focus on tourism marketing and championing New England wines. She also hopes to help change the direct shipping laws in the state of Massachusetts.