On a misty spring morning in the vineyards of Chile's Leyda Valley I'm glad of my fleece jacket. It's probably in the low 60s today, cold enough to make me appreciate the piping hot seafood chowder Viña Leyda is serving to our group of U.S. writers invited to tour the region.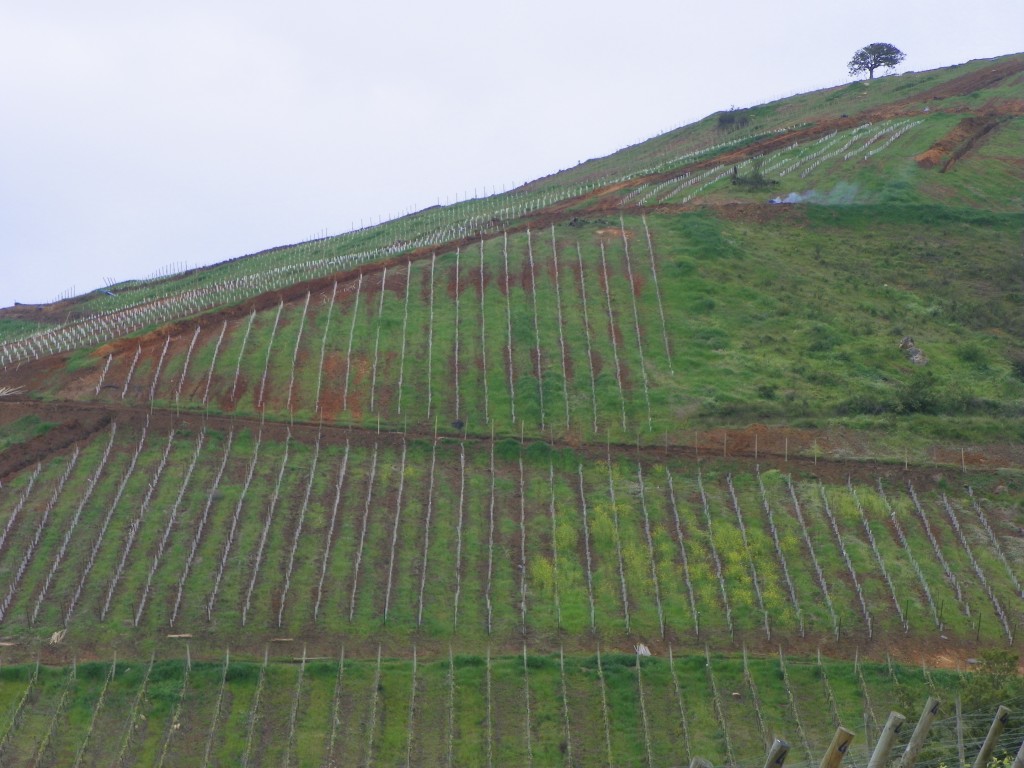 This isn't what I was expecting from South American wine country. But perhaps that isn't surprising considering that this is Chile's newest wine-producing region, founded about 12 years ago and part of a trend of growers seeking out cooler terroirs for premium sauvignon blanc and pinot noir. It's a switch from Chile's image as primarily a producer of reliable, low-priced reds, mainly Cabernet Sauvignon and Merlot.
And it's something winemakers are enthusiastic about.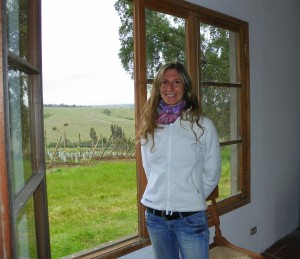 "This is a wonderful place for making good Pinot Noir and whites," says Leyda winemaker Viviana Navarrete
The trend spans the Andes, where in Argentina, winemakers are looking for the chill factor by planting vineyards at higher elevations, where it can be hot during the day but temperatures drop sharply at night.
Chile's winegrowing culture began with Spanish monks, who brought the pais (mission in California) grape. In the 19th century, French winemakers came to Chile, fleeing the phylloxera epidemic in Europe and bringing with them classic grapes like merlot and cabernet sauvignon, which thrived in warm regions like the Maipo Valley.
A note about the Chilean climate: although this long, skinny country stretches from the Atacama Desert in the north to icy Patagonia in the south, it's latitude that really makes the most difference in growing conditions. Vineyards close to the Andes are cooler, as are vineyards close to the Pacific, while the inland valleys are the warmest.
For years, growers concentrated on the warmer growing regions. But in the 1980s, there was a move to explore cooler areas  when Chilean wine pioneer Pablo Morandé planted grapes in the Casablanca Valley, a region as close as ten miles to the ocean at some points.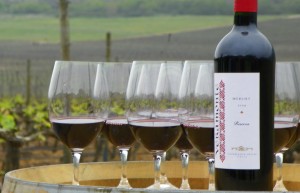 Agustin Huneeus Jr., managing partner in Casablanca's Viña Veramonte, says there was a learning curve to making the most of the valley's long, cool growing season. In the mid-90s, "we planted carménère. We planted merlot. We planted cab," he says. The merlot was good and the cabernet worked well in warmer parts of the vineyard at low yields. "But really over time, we just learned that we would do better by focusing on cooler climate grapes there," he says.
A lot better. Now, they grow sauvignon blanc, chardonnay and pinot noir, producing wines like the Veramonte 2008 "Ritual" Pinot Noir, named one of the top 100 wines of the year by Wine Spectator.
"Ritual expresses its terroir in that it's a very rich, lush wine. Sometimes lower-end Pinot Noirs tend to be a little tutti-frutti or maybe too acidic," he says. "The terroir in Chile gives it a rich, velvety, layered expression which not all Pinots in the world achieve."
And, notes Huneeus, being known for premium wines doesn't mean Chile is losing its status as a bargain bastion.
"Good value is something that people look for regardless of price point," he says … "Chile's average case price into the U.S. is $30. What I think is really exciting about Chile is the way $20 wines like Ritual and Marques de Casa from Concho y Toro are brilliant wines. They blow away $20 wines from Napa and the $20 wines from Bordeaux. That is tremendous value and it's also premium. I don't agree that they're necessarily paradoxical terms. I think you can be a good value and be $30 a bottle."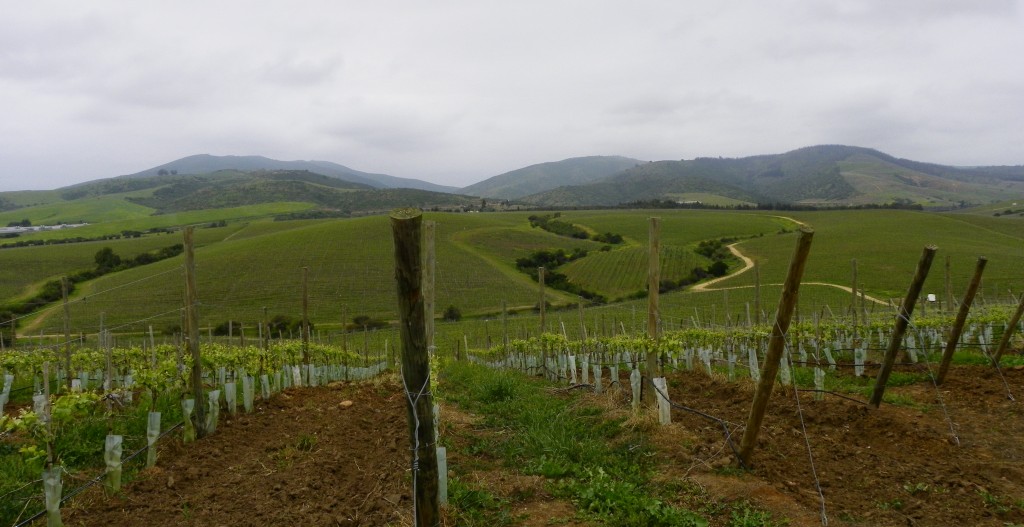 To Huneeus, the Casablanca Valley, set in green folds of wooded hills, is reminiscent of the Russian River Valley in California's Sonoma County. The Huneeus family has a presence in both countries, Agustin Huneeus Sr. worked in the Chilean wine industry for years before emigrating to the U.S. during the political upheaval of the 1970s. Today, the Huneeus family properties include Quintessa in the Napa Valley and Flowers Vineyard & Winery in Sonoma County.
Walking along the vineyards of Veramonte, the similarities between hemispheres are striking. Veramonte's vineyards are even peppered with the golden orange glow of California poppies, although in Chile, where the flower is indigenous, it's known as dedal de oro, or "golden thimble."
After success in the Casablanca Valley, vineyards were planted in other coastal areas include Limari and, in the south, Bio-Bío and Malleco. In the last five years, investors have also begun exploring the cooler areas of traditionally red wine regions such as the Aconcagua Valley, says Fred Dexheimer, a New York-based master sommelier who works with the trade association Wines of Chile.
San Antonio/Leyda is the coolest of Chile's new coastal regions, with some vineyards only about three miles from the ocean. Whereas the Casablanca Valley is somewhat protected by coastal mountain ranges, San Antonio has greater ocean exposure, which means more extremes in growing conditions. With its red clay soil, an average annual temperature of 77 degrees and a slow-ripening season, the region is producing delicate whites that are more elegant than fruity. This is the place to look for tart, tangy Sauvignon Blanc and interesting new wines like Leyda's Single Vineyard 2010 Sauvignon Gris Kadun, which is somewhere between a Chardonnay and a Sauvignon Blanc—more creamy than the latter, less buttery than the former with a dash of Granny Smith apple and ginger.
In Argentina, grapes like malbec and torrontés—the country's best-known red and white varieties—were planted at lower elevations in the past with plenty of irrigation, which resulted in high yields, but not wines of superb quality. Now, growers are reining in the grapes, looking to produce smaller, more intense berries. "We believe the quality of wine starts in the vineyard," says Philippe Rolet, general manager of Mendoza-based Alta Vista wines.
At higher altitudes, there's a bigger swing between day and night temperatures, which produces grapes with more acidity, deeper colored red wines, a more fresh, fruit-driven style, and more stable aging, says Rolet.
Good microclimates exist at lower altitude, Rolet says, but generally the best zones in Mendoza are above 3,000 feet. Alta Vista's highest vineyard in Mendoza is about 3,600 feet up, but the owners have bought a valley in Cafayate, north of Mendoza, where vineyards will be planted between 6,500 and 7,500 feet up.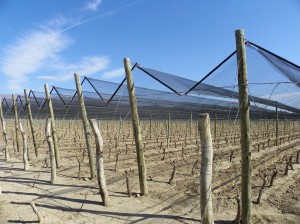 One problem with going higher in Argentina is hailstorms, which strike during the summer when cold air from the Pacific hits the warm, dry air of the Mendoza desert and can devastate crops. Growers use various systems of protective nets, although a really big storm can still wreak havoc.
For Chile, climate is only part of the story of the push for better sauvignon blanc and pinot, says Dexheimer. Chile, which is free of the vine disease phylloxera, has stringent rules on importing agricultural products, meaning many of the vines here are old. But as they searched for new terroirs, growers also decided to try new vines, bringing in clones from France and enological powerhouse, the University of California, Davis. Suddenly they had a lot more tools to work with.
"The Sauvignon Blancs being made now are really, really exciting," he says. "The Pinots are exciting."
At Leyda, winemakers and viticulturists have been working with different clones of Sauvignon Blanc and Pinot Noir for a decade, looking to produce wines with elegant aromas and freshness that reflect the character of the granitic soils.
Strolling through the hilly vineyards of Viña Leyda, Navarrete explains the goal: wines that show a sense of place and make the most of what the Leyda Valley has to offer. "We really have paradise conditions here," she says, "especially in the ripening season."
---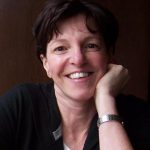 Michelle Locke is a freelance lifestyles writer based in the San Francisco Bay area. She blogs at
Vinecdote
.