Does your palate say pricey French bubbly while your wallet says non? Pas de problème. Why not check out Limoux, a region in the South of France that is building a reputation for delivering scintillating sparklers that will not burst your budget.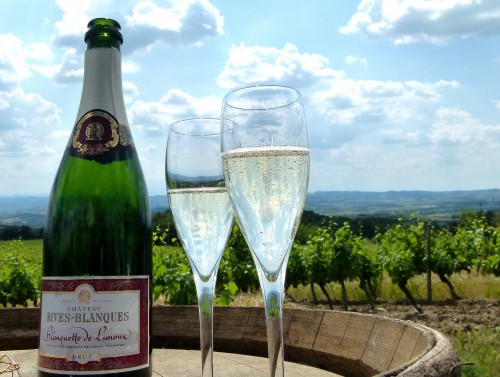 "There is no question that the sparklers from Limoux offer the consumer a tremendous alternative," says Wilfred Wong, cellar master for the West Coast retailer BevMo! (Beverages & more!).
Limoux, which is part of the Languedoc wine region, used to be considered a producer of mere "value" bubbly. But like the rest of the Languedoc, Limoux has been working to raise the quality and profile of its wines. Sparklers from Limoux are showing up on restaurant wine lists and are becoming more available in wine shops. BevMo! carries a sparkler from Limoux producer Sieur d'Arques that retails for around $20: Toques et Clochers Crémant de Limoux.
"These wines have climbed the ladder and now compete very well with the best sparklers in the world," says Wong.
Sparkling wine from Limoux may be just now catching on with American bubbly buffs, but it is no newcomer. Sparkling wines have been documented here more than 450 years ago, produced by monks at the Benedictine Abbey of Saint-Hilaire—before famed Champagne monk Dom Pérignon was born.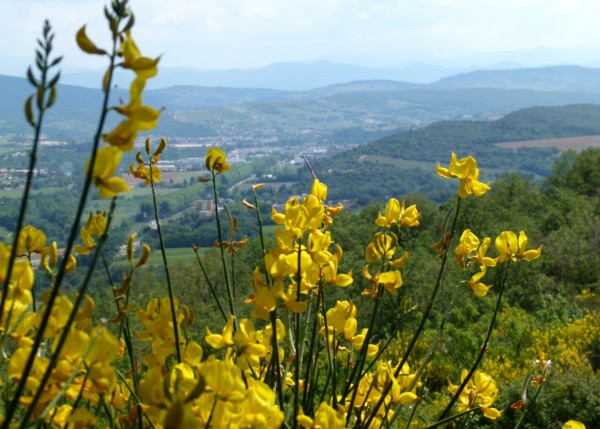 If there were a beauty competition for terroirs, Limoux would be a finalist with its green slopes that blaze with gold when the genet is in flower. On clear days, you can see the Pyrenees from its vineyards. Their altitude, along with sea breezes from the Atlantic makes Limoux quite cool for the South of France, which is why the region currently specializes in varieties like chardonnay.
Appreciating the terroir of Limoux starts with the eyes and moves on to the nose. To explain the appeal of the appellation, third-generation vintner Bernard Delmas of Domaine Delmas takes visitors out to the vineyards, where the fragrant, yellow genet (a species of broom) perfumes the air. Eyes twinkling, Delmas tells the local legend that Benedictine monk Dom Perignon may have learned the secret of sparkling wine here on a visit to the abbey. It is a fun story, although hard to say if it is true. There are modern claims that bubbles were first intentionally made by the British (!) and that Dom Perignon's focus was perfecting the still wines of Champagne.
Legends aside, it is clear that Limoux has a long history of making wine, and specifically sparkling wine. The region also is home to two popular traditions, one old, a carnival held before Easter, and one relatively recent, the Toques et Clochers, a barrel auction of the region's Limoux still white wines that benefits the renovation of bell towers in local villages. Clocher is French for bell and the auction is hosted by a chef, hence the toque reference.
The local grape here is mauzac, known for its apple-peel taste, and traditional Limoux sparkling wines have to contain this grape. The two main sparklers are Blanquette de Limoux and Crémant de Limoux, with "blanquette" deriving from the description of the mauzac grape in Occitan, the original language of the Languedoc. Blanquette de Limoux must be 90 percent mauzac, while the newer Crémant de Limoux is made primarily with chardonnay and chenin, with mauzac and pinot noir optional blending grapes.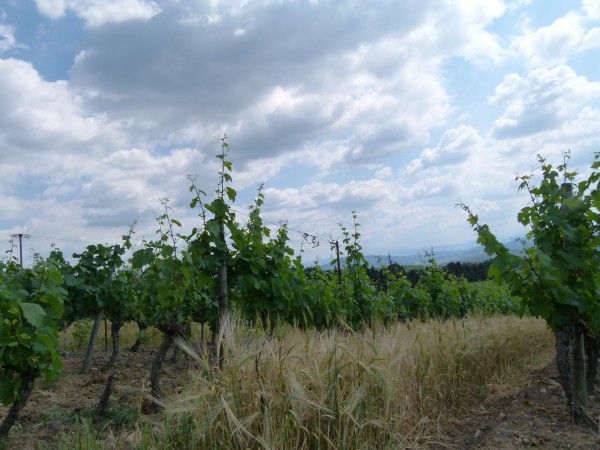 For those two types of wine, the grapes undergo a second fermentation in the bottle, the same way that sparkling wine is made in Champagne. A third type of sparkler, Blanquette Méthode Ancestral is 100 percent mauzac. It gets its bubbles by having fermentation stopped by cooling in the tank to conserve residual sugar. The wine is traditionally bottled at the time of the March full moon and fermentation starts again due to warmer temperatures. The ancestral method produces a sweetish, low-alcohol sparkler that is generally known for the acacia notes on the nose and apples and pears on the palate.
Here are a few sparkling wines, all under $20, the region has to offer:
Gilles Louvet Esprit de Sud Blanquette de Limoux
On the nose, notes of acacia and honey. Soft, creamy bubbles with some citrus sweetened by a touch of honey. A well-structured wine winding up with a nutty finish that would go well with a slice of sharp, white cheddar.
Gerard Bertrand Crémant de Limoux Brut
A mix of three grapes, mauzac, chenin blanc and chardonnay, this wine smells like white flowers. On the palate, the bubbles are fine and the taste is bone dry, with the acidity of the chenin adding some zip.
Delmas Blanquette de Limoux Cuvée Tradition
Light, soft bubbles with an aroma that is part yeast, part floral. A light, crisp wine with notes of citrus and a little green apple.
Château Rives-Blanques  Blanquette de Limoux
Aromas of yeast and dried apples. Delicate bubbles, lots of crisp apple with a touch of citrus and some toastiness.
---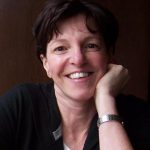 Michelle Locke is a freelance lifestyles writer based in the San Francisco Bay area. She blogs at
Vinecdote
.