Unless you are Rip Van Winkle, one of those Old Testament characters who lived for a few hundred years, or a really well made bottle of wine, it probably will not take a long time to reach some level of measurable maturity. And while my wife is still waiting patiently for me to shed some of the less refined aspects of my character, we are still only talking decades of waiting, at the most. In the case of the modern South American wine industry, though, reaching maturity took about four hundred and fifty years.
Spanish missionaries brought vines south of the border via Europe in the 1530s, mostly for religious purposes but no doubt also to slake the thirst of the local population. However, in the last 25 years, there has been a great reduction of that thirst: in Argentina, per capita wine consumption has gone from over 80 liters each year to less than 30. Combine that drop with the movement of younger generations of South Americans away from wine and towards beer and soda, and you can see what spurred a dramatic increase in wine exports from the region. Argentina is now the fifth-largest wine producer worldwide, and many of Chile's large producers export well over eighty percent of their production.
Unfortunately, the dramatic upswing in the churning-out of vino has resulted in impressive volumes of totally unimpressive, uninspiring Chilean and Argentine wine—volumes of juice that at times seem so large that cases of them could be stacked higher than the Andes that divide these two countries. In 2009, Chile alone made over 260 million gallons of wine—that's forty percent more liquid than what gushed out of the 2010 Gulf oil spill.
Fortunately, both Chile and Argentina are also producing unique wines of real character, many of them at prices that are fractions of their Old World European or even U.S. counterparts thanks their to the much lower labor and land costs. You just need to know where to find them. That is why in March of 2011, I headed south to look for them, and came back armed with a new appreciation of these regions plus a few killer vino recommendations.
Chile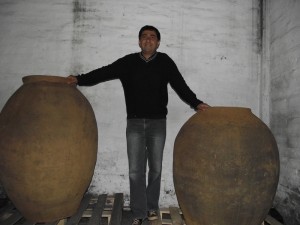 It may only be 112 miles wide, but Chile is over 2,500 miles long, with deserts to the north, the Antarctic to the south, and the cold Pacific Ocean and the Andes mountains on its west and east boundaries respectively. Its geographic expanse means that Chile's wine regions have more diversity than the tunes on a late 60s Beatles album, and it makes vintage charts with only one entry for Chile about as useful as a street map of Manhattan that only shows 5th Avenue and West 123rd Street.
The Leyda Valley, in Aconcagua, sits north of the main city of Santiago, and while it enjoys a sunny climate, it is cooler than some points further south, thanks to the cooling breezes of the nearby Pacific—allowing interesting varieties like sauvignon blanc, pinot noir, and sauvignon gris to grow. And these can shine in the right hands, as they do in the case of the area's pioneering producer Viña Leyda, who are producing some of the most balanced and vibrant wines in the valley. Cachapoal, just south of Santiago, has a warmer climate, and expressive malbec (yes, in Chile!) is being farmed on older vines planted at higher elevations in the Andean foothills, from which De Martino's chief winemaker Marcelo Retamal is making expressive, complex, old-vine Malbecs. "I see the Andes—which are steeper here than in Argentina—as the future for the finest winemaking in Chile," he noted during my visit.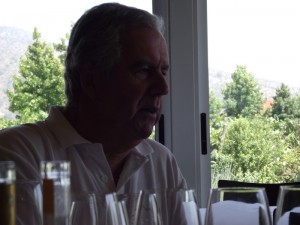 Loncomilla Valley, further south in Maule, is now seeing characterful wines being made with white grapes in a region traditionally known for its reds, though the reds still get top billing here. This is the area where Chilean winemaking icon Pablo Morandé sources the grapes for Morandé's stellar Carignan, which he calls a "simple and honest wine"—and one that he had to fight to get made, as Chile's governing wine bodies at first balked at the idea of allowing a premium wine to carry "Carignan" on the label.
Here are three unique wines made in those areas that ooze personality and definitely don't have much in common with your average, dime-a-dozen Chilean Cabernets:
Argentina
A short flight from Santiago over the Andes to Mendoza—on an overcast day—is just as wild and bumpy a turbulence filled ride as any semi-frequent traveler might expect. Apart from their shared focus on wine and tourism, the two destinations couldn't be more different: Chile bustling and modern, with a fast talking, fast paced populace running huge wine conglomerates; Argentina far more laid back, with even its larger wine producers giving off an air of small town, familial openness, their workers speaking in Italian influenced, sing-song cadences. In Argentina, the bulk wine market near Mendoza (where nearly 400,000 acres of vines are planted, and eighty percent of the country's wine is made) might provide the lifeblood of the industry, but more and more winemakers are trying to cap off their production with charming, unique, terroir driven wines.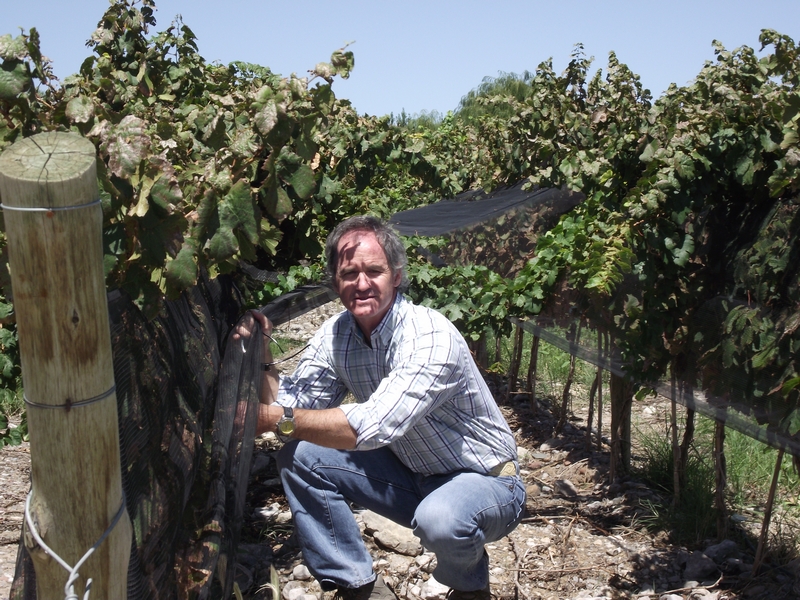 While Argentina is hardly a country with a static climate—when the infrequent rains do come, they produce short-lived rivers with "currents so powerful they can toss boulders as if they were nothing" XumeK's Ezequiel Eskenazi told me—it lacks the dramatic climatic and geographic diversity of Chile. Much of its interior is a desert at high elevation, with a climate not dissimilar to that of Arizona. The tradeoff is abundant sunshine with the capability to ripen almost any grape variety, resulting in an infectious sense of experimentation which has started to grip some of its best wine producers. With over one million square miles of land and inexpensive sources of labor, they have ample room and opportunity to indulge their wildest vinous fancies. Take Familia Zuccardi, where 40 hectares of vineyards have been devoted to experimentation with 38 different grape varieties, and a unique series of test facilities have been installed to try out their potential (a beneficiary of this vinous test lab is their spicy, savory Tempranillo, which shows great potential).
Meat dominates the cuisine here, and fittingly the robust Malbec dominates production here for reds (as does, increasingly, the grapey, floral white Torrontes) almost as much as the imposing and beautiful Andes mountaintops dominate the landscape. But there is more, much more, to Argentina than Malbec, as the following wines deftly demonstrate.
Syrah seems to have found a potential spiritual summer-home in the region of San Juan. More familiar white grapes, like chardonnay, are now starting to gain a foothold in the higher altitude areas of the Uco Valley in Mendoza, such as Tupungato (named after the massive, volcanic Andean peak). It does not take a big stretch of the imagination to figure that if malbec can make excellent wine here, then the rest of the classic Bordeaux varieties—merlot, cabernet sauvignon, cabernet franc, and petit verdot—ought to be able to do the same thing, and several forward thinking producers are giving them a whirl, in some cases with sublime, age worthy results.
•••
While there is no denying the accessible, mass market appeal of both Chile and Argentina's mass produced wines, measuring the fine wine potential of either country by sampling only those value priced offerings would be like judging California's winemaking after only ever trying Franzia, and never stepping foot in Sonoma or Napa Valley. And in many cases it is the producers themselves who are now trying to call attention to the other, more contemplative side of fine winemaking in South America. As Chile's Marcelo Retamal put it, ignoring that potential would be to squander a rare opportunity: "We have a huge opportunity to create wine in Chile on original rootstock, to express the place. This is very rare."
Across the Andes, Argentines have similar grand plans. Ezequiel Eskenazi has a dream when it comes to Argentina's vinous potential—"to establish it not as a novelty, but … to stay; to be a permanent player in the market; to show the range—[from] something easy to drink, to something that you can keep in your cellar."
Whether or not those dreams will come to fruition will be, in large part, up to the people in the Chilean and Argentine wine businesses themselves. But there is reason to hope, especially when one hears Pablo Morandé offer his insights on where South American winemaking should be focusing: "We have to be honest, simple, and produce a wine representative of the terroir … and the people behind the wine."
---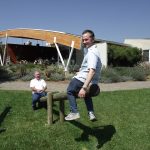 Joe Roberts is a Palate Press Contributing Editor. Joe is a Certified Specialist of Wine and can be found regularly roasting wine's sacred cows (and pairing them with a robust red) at 1WineDude.com.