Brazil is internationally known for its Carnival, Samba, coffee, and soccer, but a special group of Brazilian companies wants Brazil also to be known for a very different product: wine.
While Brazilians donned their masks and costumes in mid February, a group of local wineries was preparing for the 3rd annual New York Wine Expo, held  February 26–28. These wineries are a part of Wines from Brazil, a Brazilian Wine Institute (Ibravin) initiative launched in 2003 to increase Brazilian wine sales in the international market.
Vineyards at Vale dos Vinhedos
Andreia Gentilini Milan, Wines from Brazil export manager, is very optimistic about the future of Brazilian wines. According to Milan, from 2003 to 2008 there was a dramatic 1,927% increase in wine exports, and in the last two years alone, exports have doubled.
Today, Brazilian wines can be found in both Europe and the U.S., specifically in Brazilian steak houses. Milan points to a concentrated effort to increase the Brazilian wine market share in the U.S.,  estimating "that within five years the U.S. will be the largest wine market in the world."
The size of this potential market does not intimidate the Miolo Wine Group, one of Brazil's largest wine producers (Miolo recently bought Almaden, the only Brazilian Pernod Ricard wine operation to date). In a recent interview, Marcelo Toledo, CEO of Miolo Wine Group, confirmed their ability to meet any demand from potential markets.
Cave de Amadeu Vineyard
Most Brazilian wine originates from vineyards in the south. Vale dos Vinhedos, at the 29th latitude, is Brazil's only Indicação de Procedência, or defined geographical wine region, consisting of 31 wineries.
According to studies conducted by  the governmental agency EMBRAPA (Empresa Brasileira de Pesquisa Agropecuári), Vale dos Vinhedos soil consist of clay and volcanic basalt, at altitudes varying between 445 to 742 meters. The average temperature ranges from 14 to 20 Celsius during winter, and 20 to 24 in summer, with average minimum temperatures between 6 and 12. Annually, there are 2,200 to 2,500 hours of sunlight, and rainfall  averages between 1,500 and 2,000 mm.
Brazilian wines differ from Argentinean and Chilean wines in that they tend to show more vibrant acidity, which allows for a greater expression of fruit and balance. They also tend to be lower in alcohol. However, they are not austere wines; on the contrary, Brazilian wines are in general very approachable.
One Brazilian winery, Casa Valduga, started selling its top wines to U.S. markets in 2003, shipping Premium and Gran Reserva labels. Today they offer a more complete line, including some entry level wines. Exporting to the U.S., according to sales director Juciane Casagrande, is not only good business but also offers an opportunity to showcase high quality Brazilian wine.
Another good example is Lidio Carraro, a small family owned winery founded in 1998 in Vale dos Vinhedos. Its first wine was released in 2004, and since then the family has sold to Brazilian and European markets. Interestingly, they have chosen to avoid the use of oak during the elaboration process, even in their high end wines, in favor of highlighting the delicate balance between freshness, fruit, and acidity.
Mario Geisse shows the soil of his vineyards
Another intriguing product for the American market could be Brazilian sparkling wine. Brazilian Moscatel is generally described as  delicate and floral. Casa Valduga produces a Brut Gran Reserva 2002 méthode Champenoise that's left for 48 months on its lees. Despite its high quality, it's unfortunately not yet available in the American market. Another Brazilian sparkling wine deserving attention is Cave Geisse from Cave de Amadeu. Specializing exclusively in sparkling wine, Cave de Amadeu's top labels deliver a very fresh and clean finish.
Mario Geisse, an international wine consultant, started a family wine business in Brazil 30 years ago near to Vale dos Vinhedos. He bought land in the high altitude district of Pinto Bandeira, where soil minerals and good drainage allow for the ideal growing conditions of chardonnay and pinot noir, which they use in their sparkling wines. Their Cave Geisse Brut 1998 reveals its complexity by preserving its minerality, and shows a vibrant, fresh, clean finish.
Actually, if I may give a piece of advice for anyone interested in tasting a Brazilian wine, I would recommend a Brazilian sparkling wine first, before diving into a white or red. They may surprise you in a very positive way.
The first step Brazil should take in breaking into the American market is simply  education:  provide American consumers with the essential understanding that Brazil is making quality wine. I'm confident that in 2010 many producers will seize the opportunity to spread the word.
---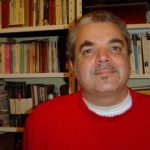 With a degree in Communications and a post graduate degree in Philosophy, Carlos Alberto Barbosa has been teaching in Brazilian universities for 18 years. In 2005 he received an International Chef certificate—for pleasure, not for business. Since 2006, Carlos has been writing on wine and spirits for sites and magazines in Brazil. In 2009 he began teaching in a continuing education program for Gastronomy, Tourism, and Hospitality graduate students.