Last month I was invited to attend events around the Great Wine Capitals Annual General Meeting in Bordeaux as it celebrated its 10th birthday, including the presentation of the Best of International Wine Tourism Awards. Frankly, I had no idea what to expect apart from the anticipated pleasure of being in Bordeaux for a few days. It took me some time, mostly spent with people in the travel industry, to find out what the group was all about.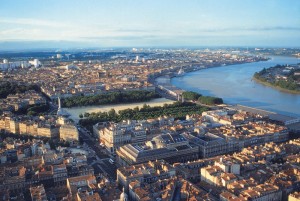 Great Wine Capitals Global Network (GWC) is a network of cities in or close to famous wine regions around the world. Bordeaux was the founding city of the organisation. There are now nine member cities, and current statutes of the group limit the cities to one per country. Along with Bordeaux there is Bilbao-Rioja (Spain), Cape Town (South Africa), Florence (Italy), Mainz (Germany), Mendoza (Argentina), Porto (Portugal) and San Francisco-Napa Valley (USA) and just joined, Christchurch (New Zealand). The group's vision statement is: "The Great Wine Capitals Global Network aspires to be the leading organization of renowned wine regions for achieving excellence in tourism, business services and education."
With several delegates from each of the nine cities, the meeting started on a Sunday and continued in a series of intense meetings until Thursday with various wine events and dinners in-between. Tuesday was a big International tasting with representative wines from each capital; on Wednesday delegates were given a day off (a little like school children in France, perhaps?) for excursions into the vineyards and on Thursday evening was the final gala dinner and award ceremony.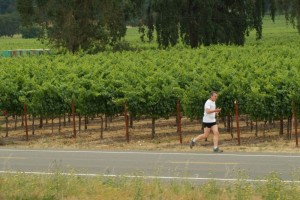 Throughout it all, I engaged the multi-lingual group in conversation to try to fathom out the who, what and why of GWC. Each member city/region supports its membership differently, but in general it is a combination of Chambers of Commerce, regional tourism promotional bodies and regional wine promotional bodies. For San Francisco/Napa, for example, interested parties include the San Francisco Convention and Visitors Bureau, the Napa Chamber of Commerce, the Napa County Board and Napa Valley Vintners.
The crux is that GWC is a business network with the different cities and wine regions working together on educational exchanges, business development and in particular to promote wine tourism. In 2009, the education interest led to the first international student research grants being awarded to undergraduate or postgraduate students based in the member cities/regions proposing to study a particular aspect of wine tourism as it applies to the GWC member cities. On the business development side, each city promotes its own resources and skills (anything other than wine per se) to the others to provide an exchange of skills and resources. GWC also has a travel network, currently covering six out of the nine member cities, which recommends travel agents in each city.
Wine tourism is also promoted through the GWC website and the group has just approved a "European wine tour" where the travel network will promote their cities at strategic exhibitions. They even have a Twitter (@GWCGN) and Facebook accounts.
But the most important activity they believe at present is their Best Of Wine Tourism Awards, which seek to encourage best practices right across the wine tourism industry.
These annual awards were established in 2003 to recognize excellence in various categories such as accommodation, restaurants, architecture, sustainable tourism practices and so on. With over 300 entrants, the awards are given first locally and subsequently the local winners compete internationally to become the global winner for each category. The full list of award winners appears on the GWC website and apart from this obvious promotion, as in most competitions, it is up to the individual winners to use their award to shout to the world about their success.
The excursions out of the city of Bordeaux were organised by Bordeaux Excellence, the GWC Travel Partner for Bordeaux, and focused on Bordeaux Best Of winners from previous years. On Tuesday morning I joined travel agents from Spain, Italy, Portugal and California to visit a couple of prestigious châteaux in Pessac-Léognan. As a professional wine writer used to focusing on the vineyards, winery and the wines, it was intriguing instead to view wine producers from the travel agents' perspective. First, we were taken to see the glorious Les Sources de Caudalie, the hotel, spa and restaurant created by Château Haut Smith-Lafitte. What mattered here was viewing the accommodations and public areas—a visit to the wine production area was not even mentioned. At our next stop, Château Haut-Bailly, we had a quick view of the winery and the excellent little shop, which is open to casual visitors who want to taste and buy, and then were taken inside the main château building. The emphasis here was on private events for small groups: the château employs a full-time chef who knows the wines well having worked in the winery too. He can provide cookery demonstrations or courses and of course caters for dinners too. After meeting the chef in the impressive kitchen, we were entertained in the lounge with two of the château's wines and some delicious, wine-friendly canapés. Most civilised and very different to most wine writers' tastings.
My Wednesday excursion with a busload of international delegates ranging from city civil servants, to regional wine officials and tour operators focused on some of the big guns of the Médoc who have embraced wine tourism. First stop was Le Winery owned by Philippe Raoux and we had a rapid tour around this innovative wine attraction—catch phrase "Une Nouvelle Approche du Vin." As well as a wine bar, large shop and restaurant, liberally scattered with works of art, visitors here can participate in different activities every hour including a formal tasting lesson to discover their 'Wine Sign' (as opposed to astrological sign) indicating what style of wines their palate prefers.
As a complete contrast, we moved onto a more conventional visit at Château Margaux running in from the rain to admire the 'working' chai (barrel cellar), cooperage and wooden fermenters before going on to taste the very attractive Pavillon Rouge and deeply structured Grand Vin Château Margaux 2006 with all due reverence. Again, I was struck by how interesting it was to travel with non-wine people. Why, someone asked, do they not give us wines that are ready to drink? Valid question, I thought.
Nearby Château Kirwan was next, owned by the family of merchants Schroder & Schyler. A good educational tour was led by Nathalie Schyler who commented à propos new technology, climate change and all the rest, "As long as we don't control everything, we will be all right." From the little tasting in their newly restored shop/tasting room, we went into a big airy conservatory-type room for lunch. Nathalie told us how important wine tourism was for them to get in touch with consumers, and that having a group for a meal allows someone to explain the food and wine concepts to the customers. Our lunch was delicious and simple—a classic Poule au Pot (slowly boiled chicken and vegetables) with a perfectly mature Château Kirwan 1999. Job done, I thought.
The difficult after-lunch spot was at the insurance group AXA-owned Château Pichon-Longueville (Baron). Normally guests are taken to the vineyard, but in view of the weather we had a cellar tour instead with resident sommelier Corinne Michot, who had spent many years working in London. I was seriously impressed that any wine-loving individual could have an in-depth tour like this with a highly educated, interesting guide at a Bordeaux Second Growth—proof that sensible wine tourism really has arrived at some Bordeaux properties. Here we tasted very slightly more mature wines with the 2005 Les Tourelles second wine and the 2004 grand vin.
Our day finished with a long drive to First Growth Château Giraud in Sauternes, where we met with the two other tour groups, one of whom had been to St-Emilion and the other to Entre-Deux-Mers. Our dinner was preceded with a short presentation and a taste of their deliciously tangy dry Bordeaux Blanc G de Guiraud 2008. The meal started with a classic Foie Gras creation with dried duck breast and fruit chutney. Actually it was the acidity of the balsamic vinegar on the side that made the match work so well with the 2002 Château Giraud Sauternes, redolent of honey and lemons. After beef and claret in the middle, the cheese plate gave a chance to return to the 2002 Giraud and compare it with an incredible, liquid nectar 1998 (worthy of an "OMG"); each wine matched best with a different cheese. A delicious fruit soup with Sauternes and sorbet was almost superfluous.
This whole day showed wine tourism in Bordeaux in a new light, considering that ten years ago, it was thought by many to be the most inhospitable of the classic wine regions. We had enjoyed hospitality from several different properties that each epitomized wine tourism as it should be: giving an educational experience that actually helps to promote not only the producer but the whole region. This is not something that many regions in the New World need to learn perhaps, but much of Europe is far behind in this thinking. The day made me feel that Bordeaux is starting to set an example for others to emulate.
So, what is a Great Wine Capital, and is there a future for GWC? To answer the first: requirements are for a city of a reasonable size and prestige for tourists, linked with a well-known wine region, or in the case of some areas – Cape Town and Christchurch for example, several regions. The group only wishes to expand in a small way, perhaps never increasing beyond 12 members to avoid becoming unwieldy. Next city likely to join is Adelaide/South Australia.
From what I've read and heard about GWC previously and what I experienced, I think the group is maturing along with the whole concept of wine tourism worldwide. By focusing on business networking and educational opportunities as well as promoting wine tourism, it allows each country to get out of it as much as it puts in—an important part of any network.
One could argue that GWC's restriction on one capital/wine region per country places over-importance on traditional areas. However, if each country/region uses and promotes its membership of GWC and its participation in the Best Of Awards to create that country's wine tourism benchmark, then it could make the group's existence and development in its next decade truly worthwhile.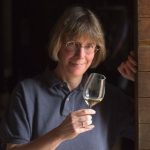 Based in the UK Wink Lorch has been a wine writer and educator for many years. She owns www.winetravelguides.com which provides detailed, on-line travel guides to wine regions in France, Tuscany, Rioja and soon beyond. As well as wine and tourist basics for each region, independent (not paid for) recommendations to wine producers, places to stay, eat and shop are given by a team of specialist wine and travel writers.
DISCLAIMER: Wink Lorch spent time in Bordeaux as a guest of the Great Wine Capitals Global Network: www.greatwinecapitals.com