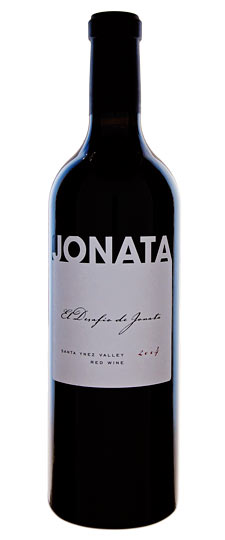 WHO: Jonata Winery
WHAT: Cabernet Sauvignon
WHERE: California, Central Coast, Santa Ynez Valley
WHEN: 2004
SIZE: 1.5L
RESERVE: $350
MINIMUM BID: $50
91 points – Robert Parker, The Wine Advocate
A blend of 92% Cabernet Sauvignon and 8% Merlot, the 2004 El Desafio de Jonata's dark ruby/purple hue is followed by aromas of mocha, creme de cassis, pain grille, and a touch of espresso, superb fruit on the attack, a deep, full-bodied mouthfeel, good underlying acidity, and sweet, seamlessly integrated tannin. It should age easily for 10-15 years.
Own the debut wine from the owners of mega-premium cult classic Screaming Eagle for a fraction of the price.
Please submit your bid in the comment section, below. If the reserve is met, the auction will be won once a bid goes unanswered for a full calendar day.
The winning bidder will be asked to make their payment directly to the Hillel Foundation at Indiana University, "Find Lauren Fund." The Hillel Foundation at Indiana University is a 501(c)(3) charity with a dedicated fund. Palate Press: The online wine magazine will not collect any proceeds as part of this auction. The buyer will also pick up the wine at, or pay shipping from, Zachy's in New York City.
For further information about the search for Lauren Spierer, please visit http://www.findlauren.com.