The absolutely delightful Mary Rocca, of Rocca Family Vineyards, generously contributed a 3 night stay at Rocca's guest cottage (sleeps one  couple) plus threes bottles of Rocca Family Vineyards Estate  Wines, 2001 Cabernet Sauvignon, 2004 Cabernet Sauvignon, and 2004 Syrah (94 pts WS). Retail Value: $1300.00.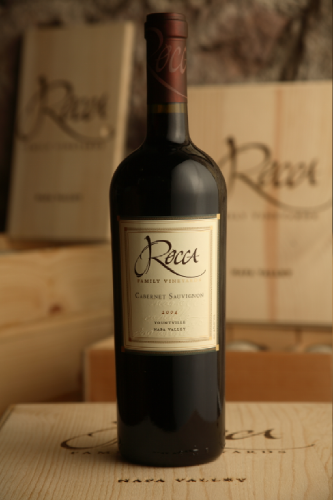 2004 Cabernet
"An elegantly style, this is well-balanced, with a mix of smoke, spice and currant-laced Cabernet aromas that maintain their focus, ending with a long, lingering finish that keeps the fruit at the forefront." – Wine Spectator, 93 points. 2004 Cabernet,
"Oof the best California wines I've had in ages; this wine rips the house; I would be remiss to not talk about the obvious cocoa, Starbucky coffee bean, mocha city USA, this is a latte in my mouth w/ explosive red fruit; if this wine were a $100 bones, I'd buy it; I'm putting away 3-6 bottles for my cellar long term because of the backbone, tannins & structure to last 15-20 years; the flavor is so sweet & so delicious that I'm completely blown away; brings serious thunder." Gary Vaynerchuck, Wine Library TV, 94 points
Double Gold and Best of Class ─ San Francisco Chronicle Wine Competition
2004 Syrah
"A seductive style thats rich and polished, with a supple texture and generous ripe plum, currant, boysenberry and blackberry fruit, all of which adds depth and dimension. Finishes with round tannins and great length. Drink now through 2013." Wine Spectator – 94 points.
Opening bid is $650.00. Minimum bid increment $50.00.
[How it works- Each auction lot will get its own post. As soon as it gets its own post, the auction is live. Once a bit of time has passed, and people really know about Wine for Haiti, lots will go live AND HOT. Every item will got "hot" if bidding reaches retail value.  Once hot, each lot is on a 24-hour cycle, ending at 10:00 p.m. Eastern Time. If a lot goes a full 24 hours, from 10:00 p.m. to 10:00 p.m., without a new bid, the last bid in the comments wins. If we get into a bidding war, with the same people going back and forth, one day at a time, we will post something in the comments of that Auction Lot and schedule a time to bid to the death, at a time mutually agreeable to everybody involved.]
For more auction Wine for Haiti auction items, please see the Wine for Haiti Auction Catalogue.