Only an hour away from downtown Boston, is a lovely, well-situated parcel of vineyards, situated between the East and West estuaries of Massachusetts' Westport River. Westport Rivers Vineyards has more than 25 years under its belt producing wines, though the former potato and dairy farm has been worked by the Russell family for four generations. Parents Bob and Carol, and their sons Rob and Bill have been producing award winning wines that have even been served at White House dinners on several occasions. These are not your typical regional wines.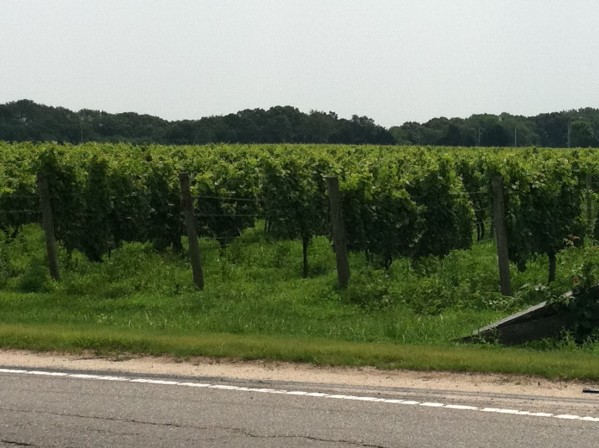 Their land is a south facing, coast hugging, glacial outwash of fertile New England loam with a sandy base. They benefit from the maritime breezes of the gulfstream, and moderate temperatures provide a long growing season. The region has been compared to the Alsace or Loire Valley regions of France. Rob Russell planted his vines in 1986 in the Southeastern New England Wine Growing Appellation, along the southern Massachusetts coast. His brother Bill took up the role of winemaker. Together they make Chardonnays, Pinot Gris, Rieslings, and Pinot Noirs in various styles expressive of their creative, loving passion for the land and the grape. Bill has said he is most proud of the success he has had helping his brother's vineyard efforts make beautiful wine. Their philosophy includes using very little new oak and allowing the land to express itself through the grape. They keep the best of their grapes for their own wines, bottling up to 7,000 cases/year; they sell the rest of their fruit to other area winemakers. Spending time at Westport Rivers, one comes away with a sense that nothing here is manipulated, that they lovingly help the grapes along their journey to achieve their fullest potential.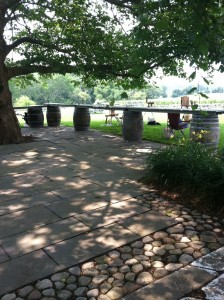 Westport Rivers is perhaps best known for its sparkling wines, especially the Brut RJR, a blend of 65% Pinot Noir and 35% Chardonnay which has been served at the White House, and their Blanc de Blancs, 100% Chardonnay aged seven years.  They also produce a 100% Pinot Noir Rosé, a Sur Lie style Chardonnay, an Alsatian style Riesling, and a Pineau de Pinot made from 100% estate grown Pinot Noir blended with their own eau de vie for a truly elegant dessert wine. Most of Westport Rivers' Pinot Noir goes into sparkling wine blends or rosés, but rounding out the new releases this year, the Russells are very proud of their first 100% Pinot Noir. Only 600 cases of the 2010 vintage were made.

This year's special release, Grace, a fortified Chardonnay, illustrates that more than once Westport Rivers has demonstrated the virtue of patience. Recently, after more than ten years' hiatus, they submitted a wine for review to the Beverage Tasting Institute World Wine Championship and received a gold medal (92 points) for this wine, their new labor of love. Eight years in the making, this aperitif Chardonnay is fortified (17.5% ABV) with their own estate grown eau de vie of chardonnay, mixed with fresh chardonnay juice, and aged in French oak for seven years. From the Beverage Tasting Institute 10/17/11 review: "Lightly hazy golden color. Spicy caramelized apple and pineapple and coconut flan aromas with a supple, fruity sweet medium-to-full body and a tangy apricot marmalade, apple cider and peppery spice finish. Delicious and will be great with cheeses … Drink now through 2014."
According to Bill, "I love balancing elements of flavor.  In Grace I got to play with elements of distilled Chardonnay, juice, acidity, and time." The name Grace was chosen because Bill said his family always thanks God and says grace before a meal; being an aperitif wine they thought it appropriate. Willing to wait 14 years for a sparkling wine to be released, the Russells also had a Cuvée Maximilian made in the RD style (recently disgorged) that sat en tirage for 14 years!  With only 160 cases bottled, now it is but a fond memory for those fortunate enough to taste it.

Growing no hybrids, all 80 of the Russells' vineyards acres are planted with vinifera, including, just for fun, the little known ancient grape rkatsiteli. Originally from the Russian state of Georgia, rkatsiteli is an extremely cold-hardy, high acid grape that is usually harvested late, allowing for as much ripeness as possible. It is often made into a dessert style wine or used as a blending grape. Westport Rivers is the only winery in New England growing this grape and they believe there is good potential for it in the future.
Thanks to a change in the state law allowing Massachusetts winemakers to sell bottled wines at farmers markets and agricultural events, this season Bill Russell has been happily selling his wines to people throughout the state.  He found that nine out of ten of his new customers never even knew Westport Rivers existed. He called it "an incredible opportunity to reach out to a huge crowd of people who want to support local farms." Though his wines are always available at the winery, online, and poured at several area restaurants, thriving farmers markets have given Westport Rivers Vineyards—as well as other Massachusetts winemakers—the ability to tap into to a very receptive audience, with great word-of-mouth results. The word is out, about Westport Rivers.
---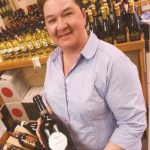 Lorie's experience includes working for an Italian wine importer and as a consumer wine consultant. She is a member of the Society of Wine Educators, studying for her CSW. She writes about wine at her WiningWays Wine Blog with a focus on tourism marketing and championing New England wines. She also hopes to help change the direct shipping laws in the state of Massachusetts.