It's one o'clock in the morning and I am helping sort pinot noir grapes under a not-quite-harvest moon at Freedom Run Winery on the Niagara Escarpment of New York State. It's been a gorgeous, warm growing season, and the fruit is ripe, sweet, and juicy—dream conditions in a cool-climate state. But the winemakers are more excited about what's in the throwaway bin.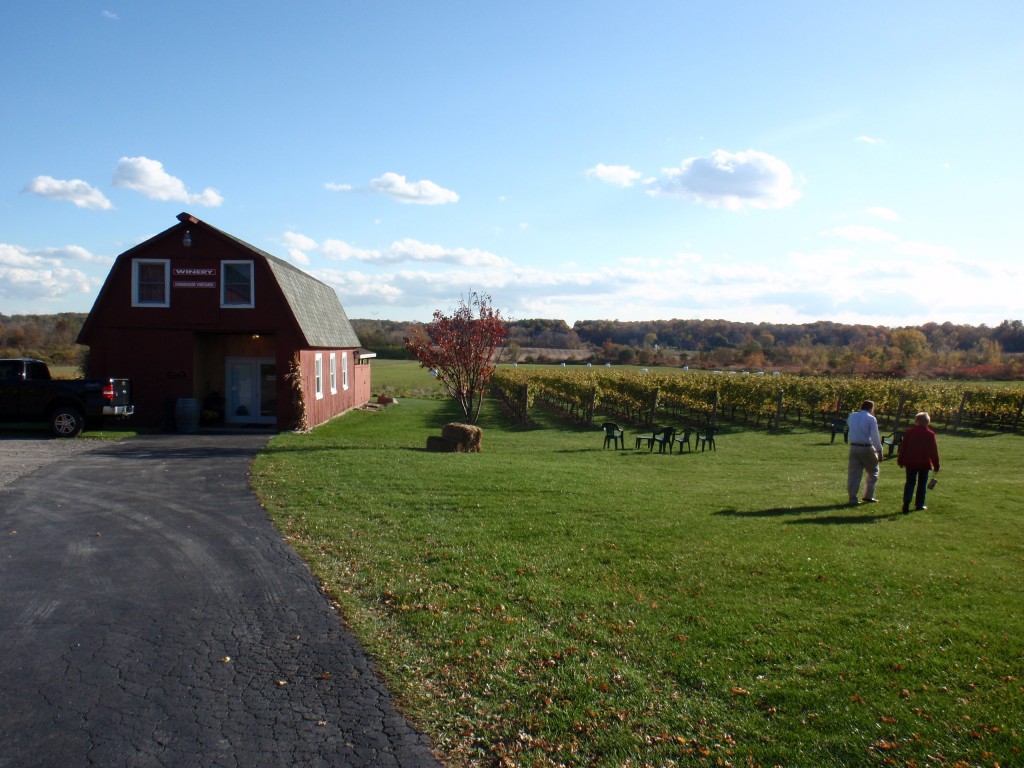 "We may be the only winemakers in New York who aren't thrilled about 24 Brix," chuckles winemaking assistant Bryan Calandrelli of the pinot's sugar level at harvest, which came in well above its usual 20-21 Brix in this warm year.  Instead, he and cellar master Kurt Guba are already making big plans for the more acidic batch of grapes they're sorting out. After all, they're more interested in cool-climate, old-world French styles, and recent critical comparisons of their wines to those of Burgundy and Chinon have proven they're on the right track.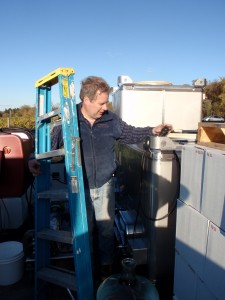 A week later and a hundred yards away at Arrowhead Spring Vineyards, owner and winemaker Duncan Ross swirls and sniffs his 2010 Chardonnay. He'll make 1,000 cases of it this year, his largest production to date—and he'll need it to keep up with demand. "Every year we've sold out of Chardonnay, Riesling, Arrowhead Red (a Bordeaux-style blend) and our ice wine," says Ross.  Arrowhead Spring's significant presence in retail and restaurants in Buffalo and Rochester accounts for the majority of sales, and the winery's success is an encouraging sign that the region's reputation is building. Ross plans to expand his production facility to keep up with the wholesale demand as his wine reaches new tasters. "Manhattan is next!" he announces.
Over the past ten years, a tiny revolution has begun in this agriculturally rich region. Just across the river, Canadian producers have built an international reputation on ice wine, Pinot Noir, Riesling, and other vinifera grapes. On the American side of Niagara Falls, the budding wine industry is looking to do the same. Though indigenous grape varieties such as Concord and Catawba have historically ruled the roost in Niagara USA, vinifera plantings are growing by leaps and bounds. The region now includes twelve wineries, almost half with vinifera-only vineyards; and visitors to Niagara Falls and the surrounding area are discovering what the wine region now has to offer.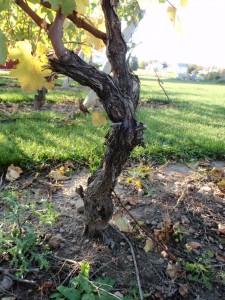 The Niagara Escarpment AVA, covering 18,000 acres, is cradled by the Niagara Escarpment, Niagara River, and Lake Ontario. The Escarpment, which is a clearly visible geological formation extending over 650 miles from Rochester through Niagara, Ontario and around the Great Lakes, provides a gentle slope for air drainage, as well as soil composed of limestone beneath a layer of clay. Wineries are said to be situated "on the Bench," and exist further north near the southern shore of Lake Ontario as well. These latter wineries benefit from increased frost protection thanks to Lake Ontario's freeze-resistant depth, as well as sandier soils—and since there's simply more space in this area than on the Escarpment itself, it is also home to many of the newest wineries.
Though there's still sweet wine to be found, Niagara USA wineries are finding unexpected early success with dry vinifera and hybrid varietals. Thanks to a long 200-day growing season, the area is well-suited to fully ripening red grapes which show a notable vein of chalky minerality, which winemakers attribute to the Escarpment's limestone heart. Freedom Run, Arrowhead Spring's, and Eveningside all tout examples of how solid vineyard sites and winemaking have supported quality vinifera wines in the region. Fans of bubbly can experience méthode champenoise, Niagara-style at Schulze, as well as gorgeous estate ice wine. Leonard Oakes also offers lovely ice wine along with surprisingly sophisticated wines from lesser-known hybrid grapes such as Cayuga, Frontenac, and Chambourcin.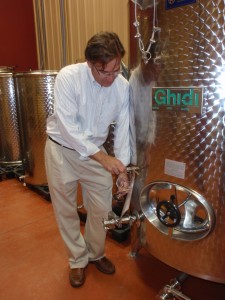 A vibe of excitement surrounds this young region, perhaps partly due to the excitement of risk taking. Wineries are trying new varieties—look for Arrowhead Spring's first estate Malbec later this year, as well as Eveningside's delicious Sauvignon Blanc from Escarpment grower Don DeMaison—and experimenting with techniques such as saignée ("bleed-off") rosé, wild yeast fermentations, and organic vineyard practices.
For visitors, the small size of the wineries (most are producing under 5,000 cases per year) translates to a truly intimate experience. Tasting room guests may very well get a chance to see winemakers and other winery staff in action during their tasting, and often the owners themselves pour the wine. Freedom Run has offered several successful "Cellarmaster Series" events this year, in which guests can taste barrel samples, ask the winemakers questions and even create their own Meritage blends.
The wines are getting exciting, to be sure—increased traffic, critical acclaim, and sold-out tasting rooms are ample evidence—but it is the people of Niagara who embody the passion and honest spirit that is fueling these wines. For some, like Leonard Oakes winemaker Jonathan Oakes, farming is the family business, and the discovery that good wine can be made here presented a new, exciting challenge. Having graduated from Niagara University's winemaking program and done a harvest at Vineland Estates in Ontario, Oakes makes up for his relative youth with talent, hard work, and an affinity for experimentation. He's even planted a few rows of grüner veltliner in his family's vineyard. "I can't wait to fool around with the GruVee!" he grins.
Oakes is just one of many Niagara USA winery owners and winemakers who have gained experience working with Ontario wineries. Randy Biehl, proprietor and vineyard manager at Eveningside Vineyards, was inspired to start his own winery when he worked a harvest at Cave Spring Vineyards. Now, Cave Spring winemaker Angelo Pavin is Biehl's consulting winemaker. "I still do some cellar work there when I want to examine a process," Biehl says. Of his initial harvest experience he recalls, "I learned that you have to learn what you don't know, hire knowledgeable people—and be humble." Biehl is indeed as humble as ever in his seventh year as a winery owner, despite sales so good that he recently expanded his production facility to keep up with demand. "I don't want to get too big," he exclaims.
In addition to a rapidly growing list of wineries (two more are slated to open in the next year), Niagara USA wine country offers world-class restaurants, accommodations ranging from lovely B&Bs to high-end hotels in nearby Niagara Falls and Buffalo, and stunning parks perfect for picnicking with local farmers market fare and a bottle of wine. The next time you're traveling through New York or visiting Niagara Falls, this vibrant new wine industry is worth a visit—for the wine, the scenery, and most of all, the excitement of the people whose dreams for the region are just beginning to be realized.
This article originally described Angelo Pavin as "former winemaker" at Cave Spring. Palate Press regrets this error.
---
Julia Burke lives, writes, and attempts to make her own wine in the Niagara USA wine region, where she has been involved with local wineries since 2008. She covers her other passions, craft beer and South African wine, as Beer Editor at The New York Cork Report and on her blog Stellenbauchery.