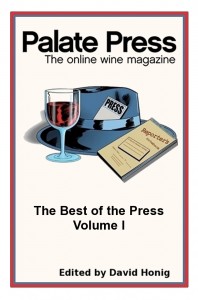 We are tremendously proud to release The Best of the Press, Volume I, the first book under the Palate Press imprint. The Best of the Press, Volume I is a collection of the very best stories from the first year of Palate Press: The online wine magazine. It includes our favorite stories about wine, wine science, retail, food, people, wine making, the world of wine, and wine writing. Featured authors include W. R. Tish, Meg Houston Maker, Dan Berger, Mary Ewing-Mulligan, Rémy Charest, W. Blake Gray, and more. Writers from all over the world, including the United States, Canada, Great Britain, Italy, Greece, Croatia, and more are featured.
Featured stories include A Trip to the Rhone, described by Howard Goldberg, of the New York Times, as "an ambling armchair read that gracefully takes them through lovely landscapes and enviable meals," and Natural Wine: On a Practical Note…,described by Wicker Parker, Wine News from Here and There, as "maybe the best article written of late on natural wine. Really a must read." Eric Asimov, of the New York Times, described Natural Wine as "a wise and sensible look at natural wines."
Other great stories include On Corkscrews, Blondes and Vending Machines, a warning about blondes and key cards from Hong Kong, Not Tonight, I Have a Wine Headache," a brilliant story that addresses the myths and the science behind wine and headaches, Becoming a "Made" Man in the Wine Mafia, a delightful look at the wine world from the inside, through the lens of the great mobster movies, and Kiss the Cook, a story that made Vivian Baquet Farre, of Food & Style, write "I think all three of you deserve a kiss for your efforts, and you deserve another for your wonderful writing."
Read all these great stories, and more, in Best of the Press, Volume I. It is the ideal gift for wine lovers on your holiday list.
Best of the Press, Volume I, is available at on-line book retailers or by direct purchase.

Click now to purchase the eBook version for iPad, Kindle, Sony Book Reader, and other formats, for $4.99.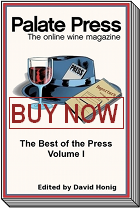 Print Edition with black and white images, available now for $19.99.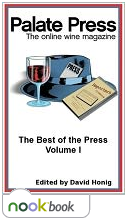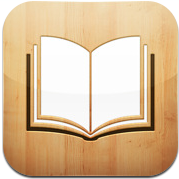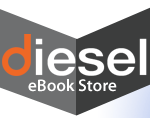 Now available at the Apple iBook Store for iPad, the Sony Bookstore, at Diesel and as a Barnes&Noble nookbook for Nook, iPad, iPhone, PC, andAndroid, for $4.99.
Coming soon to Amazon and Kobo.