New Zealand Sauvignon Blanc is distinctive, but why? The Science of Sauvignon Blanc by wine writer and plant science Ph.D. Jamie Goode explores a host of recent scientific research topics in many facets of sauvignon blanc prodcution.
The book, funded by the New Zealand Winegrowers' levy-funded research program, sets out to give readers a bird's eye view of recent scientific findings on what is probably the world's most researched grape variety. Collaborations between New Zealand winegrowers, industry partners, and major research universities have led to an unprecedented research effort in the New Zealand Sauvignon Blanc Programme.  In The Science of Sauvignon Blanc, Goode tackles some extremely interesting science from sauvignon aroma chemistry to the terroir of Marlborough's subregions.
First, Goode introduces us to the grape with a history of its emergence (thought to be a cross between traminer and chenin blanc), to its plantings in France (which still has the most acreage) and New Zealand, and specifically Marlborough.  A prophetic monolith from Brancott Estate bearing the words "Wines from here will become world famous" graces the pages and if fame is measured by scrutiny, the research described in the following chapters lends even more truth to the phrase.
In a chapter called "The taste of wine" (perhaps an homage to enologist Émile Peynaud [Le Goût du Vin], who postulated about S-cysteine conjugates and thiols in sauvignon blanc grapes long before their true nature was discovered), Goode reminds readers of the complexities of tasting. Essentially, humans are not laboratory instruments and the perception of aroma and flavor often results from a combination of the presence of chemical compounds, the genetics of the taster, and a miasma of confounding psychological factors.  It's a point that bears repeating.  A quick review of the basics of wine analysis and the chemical components of wine caps off the introductory material and we are off to the races.
The story of sauvignon blanc comes down to three major classes of aroma compounds: methoxyprazines, thiols, and C6 compounds (or green leaf volatiles).  Methoxypyrazines, as you may know, are responsible for vegetal aromas like green bell pepper.  Thiols can range from unpleasant smells like rotten egg and cat urine to pleasant things like passion fruit and grapefruit. C6 compounds can be described like freshly cut grass or leaves.  Do those descriptors remind you of New Zealand Sauvignon Blanc?
Goode describes the current research on the origins of these compounds from many angles: viticultural, enological, and cultural.  The location, UV light exposure, viticultural practices, harvest practices and juice handling, yeast inoculum, and even the bottle closure can all affect the levels of the key compounds, especially thiols.  The research sections feature inline footnotes with references to peer-reviewed research (Thank you!), and interviews with researchers in the field and growers and winemakers.
Often misconceptions about wine (and there are so, so many) are based on a superficial or simplistic understanding of the grapegrowing and winemaking process.  As facts often tend to do, the research data described in the book sometimes fly in the face of the "conventional wisdom".  For example, while it is widely believed that lower yields lead to better grapes, studies of the terroir led researchers to conclude that in some regions and subregions, higher fruit yields led to better vine balance with fruit of similar quality.  The biggest surprise Goode describes is a study of mechanically harvested vs. hand-harvested grapes.  In this case, wines made from mechanically harvested grapes contained up to ten times greater thiol content than hand-harvested lots.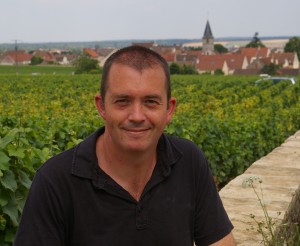 Goode has previously demonstrated a talent for taking complicated molecular and scientific concepts and making them accessible to a wide audience, both in Authentic Wine (with Sam Harrop MW) and the compendium The Science of Wine (Wine Science in the UK). However, The Science of Sauvignon Blanc, in its rich detail, remains a book primarily for those with at least some literacy in enology and viticulture. Long, unfiltered quotations from wine producers and researchers may leave some readers mired in jargon. Descriptions of materials and methods of experimental procedures are sometimes curiously detailed ("20 mL of aroma extract and and 120 mL of non-volatile extract were combined, along with 52 mL of ethanol to bring the alcohol level up to 12% …") where a glossing over of the methodology would suffice.
The wonk factor of this sort-of Haynes Manual for Sauvignon Blanc is not necessarily a bad thing (at least not to this wonk.) Making complicated concepts approachable is hard work and sometimes precludes the discussion of subtle yet important details.  If you've read Authentic Wine, then it should serve as a good prerequisite for The Science of Sauvignon Blanc.
One theme that readers will take away from the book is that individual components of a system, be they single aroma compounds or elements like soil type or sun exposure, are only a small part of the story.  It's the total analysis of components and their interactions that makes research in this field both difficult and diverse.  That New Zealand has unified research funding and sponsored efforts in all of the areas mentioned in the book shows commendable foresight.  There are still many open questions in sauvignon research, but with another round of funding in the works, Kiwi researchers will delve more deeply into the intricacies of the grape and allow New Zealand growers and winemakers to make even better Sauvignon Blanc.
The Science of Sauvignon Blanc by Jamie Goode. 134 pp.  Available in paperback  (Flavour Press) and Amazon Kindle editions.
 [author] [author_image timthumb='on']http://palatepress.com/wp-content/uploads/2009/11/Mansell-e1262881896388.jpg[/author_image] [author_info]Tom Mansell is the Science Editor here at Palate Press and a member of the Editorial Board. He has a PhD in chemical engineering from Cornell University, where he also learned to love the wines of the Finger Lakes. He is also the Science Editor for The New York Cork Report. Tom is currently living in Boulder, CO, where he is a researcher at the University of Colorado. Follow him on Twitter @mrmansell.[/author_info] [/author]