Like many wine lovers, my first great tasting experience was a Pinot Noir. I remember it well: a Frédéric Magnien Chambolle-Musigny Vieilles Vignes. It was this wine that made me stop and think—there is something special here that cannot be described in words, but only through experience. It was one of those revelatory moments that made me fall in love with wine. However, I found it astonishing that the next time I had another such experience with Pinot Noir, it was not from Burgundy, but from Prince Edward County, Canada.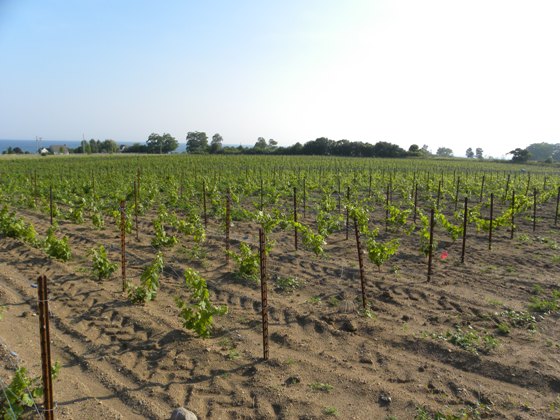 This little-known region, which has one of the shortest modern viticulture histories in the world, produces wines which have left me awestruck. The more I have tasted, the more I have become convinced that there is something very special going on here. Good Pinot Noir from Prince Edward County is difficult to describe. The nose usually melds some bright thrilling cherry notes with more dark mysterious fruit, and even herbal nuances. There is also a distinctive earthiness that I can only describe as Prince Edward County earth and minerality.
Being so impressed with these wines, I wanted to know why pinot noir, which is widely considered to be one of the most difficult varieties to grow, produces such stunning examples in a region on the fringes of viticulture. Thus, I interviewed as many of Prince Edward County's most thoughtful, interesting and quality driven pinot noir producers as I could, to try and figure out what is happening in this region that makes the wines so special.
The Region
The 'County,' as it is known by people who live in the area, is a large limestone headland in the east end of Lake Ontario. It lays just southwest of Kingston, Ontario and directly south of Belleville, Ontario. It has a rich United Empire Loyalist and agricultural history dating back into the 1700s. Interestingly enough, grapes were in fact grown in the region in the mid to late 19th Century. Historical records indicate that in 1876 one Dorland Noxon won a medal and diploma at the Philadelphia International Exhibition for his wine. However, with the temperance movements that swept through the region soon after, grape growing and wine making came to an end, until recently. [1]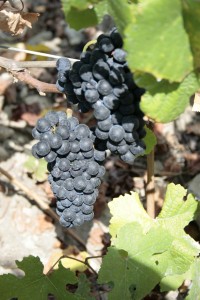 Modern vinifera plantings have not been in the County for very long, with the oldest vines being roughly fifteen years old. Before that, most agricultural land was devoted to livestock and fruit orchards, mainly apples. However, Prince Edward County does tend to have very warm summers which, combined with the moderating influence of Lake Ontario, allows for some great cool climate grape growing conditions.  It is the winter that makes grape growing in the region most difficult, as temperatures can regularly reach minus 23-24 degrees Celsius or lower.
Currently there are roughly 600 acres planted to vines, up from a mere 20 acres in the year 2000. There are also now more than 35 commercial wineries in the region with that number growing each year. This is extremely exciting as the region is burgeoning with enthusiasm, ideas, and creativity. Production is minute and exposure limited, but there is already a real buzz surrounding the County.
Pinot noir has been a large part of that buzz. Of the 35 or so registered wineries in Prince Edward County eight are premium pinot noir specialists and a good majority of the wineries are growing the variety.
Key Limestone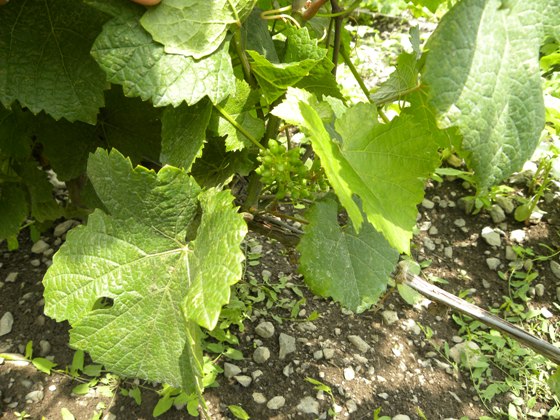 Why so much love? The predominant response from every producer I interviewed about why they chose to grow pinot noir in Prince Edward County was the soil. The County is a limestone headland, thus it is essentially one giant chunk of limestone sitting in the middle of Lake Ontario. There are varied soil types that lie atop this, ranging from clay loams, to sand, to glacial till. However, most of the soil types are quite shallow, well-drained, low-vigor and allow for great root penetration into the fissured limestone bedrock. The soil types—in many ways the same that have made Burgundy great—are a premium grape grower's paradise.
When I asked why he chose to grow pinot noir in the County, Geoff Heinricks winemaker and viticulturalist at Keint-He Winery and Vineyards, and one of the very first to plant Vitis vinifera in the County, pointed out that "Limestone, shallow soil to limestone, well-fractured limestone bedrock … all made choosing pinot noir a no-brainer." In his book A Fool and Forty Acres, which recounts his quest to start a vineyard in Prince Edward County nearly sixteen years ago, Heinricks describes the exhilaration he felt when he realized what was there: "Everywhere I looked, there were finger-, fist-, and foot- sized  chunks of light-grey rock … the same sight had caused two centuries of farmers to weep and shake their heads; I strode—well, I probably bounded like a puppy through the fields with a loopy grin and the certainty I'd found the place."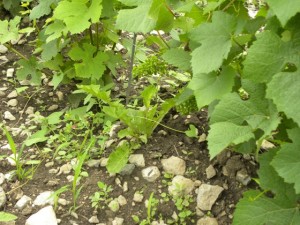 Norman Hardie, a sommelier turned winemaker whose cuvées have won praise from the likes of Jancis Robinson, similarly explained that when he first took a trip to the County, he looked down at his feet and could not believe his eyes. James Lahti, of Long Dog Winery, who began planting in the County in 1999, adds that "Prince Edward County is perfectly suited to pinot noir: abundant limestone, semi-desert summer growing, and hot days and cool nights in September".
The edge is a good place to be
One of the major critiques I have heard from producers elsewhere in Ontario is that Prince Edward County is just too cold: grapes can not be ripened, the winters are too harsh, and it just does not make sense. I can understand this argument, but the past decade of viticulture in the region tends to disprove it.
Producers point out that being in a difficult region has forced growers to work harder and to pay more attention. Norm Hardie said that he always thinks "grapes perform better on the edge," and used the analogy that the best Syrahs tend to come from the northern part of France's Rhône valley. "Growers knew it would be tough so they have worked harder, because the moment you take your eye off the ball you lose it." Geoff Heinricks concurred that those who do not understand this difficulty "are likely some sort of viticultural somnambulist."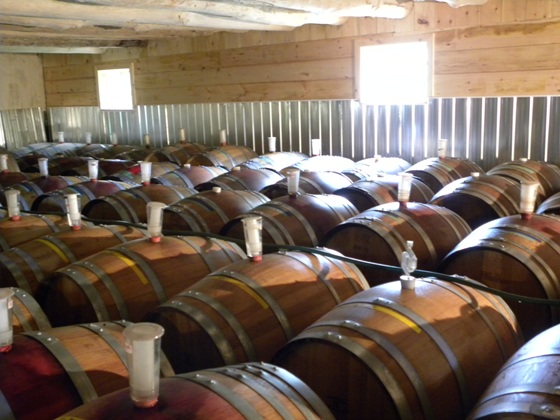 This commitment to growing great grapes runs through the veins of all the top pinot noir producers in the County. As James Lahti put it: "why go to all the trouble of planting a vineyard with the knowledge that the wine you will produce will be middle of the road table wine?" Bruno François, co-owner of The Old Third Vineyard, which specializes only in growing premium pinot noir says: "I am a perfectionist. Everything has to be done right or not at all … and also we have a damn good site for pinot."
Indeed, local winegrowers feel that pinot noir is quite at home in Prince Edward County. Geoff Heinricks conducted trials on many varieties when he was looking to establish a vineyard in Prince Edward County and argues that pinot noir "seemed happiest, based on growth, fit with the land and season." James Lahti adds that "If we are winning awards and receiving such accolades in only our 6th and 7th vintage the future looks most bright. If I wasn't turning 60 this year I would plant another 25,000 vines and every one would be pinot noir."
Pinot may also just fit with the economic reality of grape growing in the County. Every producer I spoke to argued that one of the major reasons they have focused on pinot noir is that it can fetch a bottle price much higher than that of many other varieties. This is important due to the small production levels and labor involved in County winegrowing. Geoff Heinricks argued that there are many extraordinary rieslings at such modest prices that it would be near impossible to recoup your costs. "There are only a few other grape varieties that will ripen properly in Prince Edward County and they will not fetch much of a bottle price," concurs James Lahti.
The Climate: Elegance and Finesse over Power
The cool climate character of the region may even be an essential part of expressing pinot noir's character. The growing season in Prince Edward County is roughly 160-165 days and the temperatures can be quite warm in the summer. However the growing season is fairly moderate with warm days and cool nights. The grapes tend to be ripened with moderate temperatures rather than extremes. This is important with pinot noir, which can easily be sunburnt or turn jammy with too much heat. The results are wines with finesse and elegance.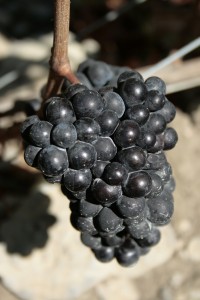 As Norm Hardie pointed out, one of the things that make pinot noir from the County so distinctive is that it is one of the only new world wine regions that can consistently create feminine and elegant Pinot Noir. In Oregon, New Zealand, or California the Pinot Noirs tend to be made in a rich, powerful style. However, the County has the ability to be more modest and elusive. Hardie argued that there is no other wine region in the new world that so closely resembles, in weight and style, the wines of the Côte de Beaune, in Burgundy. This all comes down to climate.
Chris Waters, editor of Canadian wine magazine Vines, has argued that Prince Edward County has shown that you can still get a ton of flavor with modest alcohol levels of around 12 per cent.  Moreover, this also provides the wines with more finesse, clarity, and grace. I have tasted several wines from the region and although the notes are purely Prince Edward County, they feel, structurally speaking, like a Volnay or Pommard.
Defining the variations in terroir
One thing that has struck me about Pinot Noir from Prince Edward County has been their ability to really demonstrate terroir at such an early stage in the region's history. I recall doing some barrel tasting of the same vintage at Keint-He which produces Pinot Noir from different vineyards (only a few kilometers apart) in the exact same way. One was brighter with ripe red fruits and vibrant texture, the other was more mysterious, dark, and deep. I then tasted at The Old Third, who make wine in a similar way and whose vineyard is only a few kilometers east of Keint-He's and again the wine was markedly different, with more herbal nuances and an elusive hidden power, though all were lined by a general County feel. Like Bruno François of The Old Third said, "the wines are different, but definitely related."
How can variations in terroir be so pronounced at such an early stage in the region's history? Bruno François argued that "pinot noir is a terroir grape variety. If you grow it in such a way that can express itself, and not hide it in oak, it will display terroir even with relatively young vines." The challenge is now to follow and expand on this early lead. As Heinricks insists, "there are slight differences in limestone and glacial till … plus microclimate bands and unique rolling site aspects. All play a factor. This will be a lifetime, or what I have left of it unravelling. Just being aware of a difference at this point is what is wickedly exciting. There is a there here."
The reasons for these differences have not yet been fully defined, of course. Kimball Lacey, winemaker at Lacey Estates, his new family run winery and cellar master at Closson Chase Vineyards, one of most respected producers in Prince Edward County, called attention to the fact that planting density may also have something to do with changes in flavor profile. For example The Old Third and Keint-He's vines are planted at high density—about 3,630 vines per acre—where his are at 1,000. He also pointed out that you cannot discount winemaking techniques in the process of demonstrating terroir. "Winemaking can also have a huge influence: barrel selection, natural or store bought yeasts, when was malolactic fermentation done, how long was the pre-ferment cold soak, do you ferment totally on skins, when is the wine pressed off?"
On a more poetic note, Norm Hardie explained that the wines of Prince Edward County tend to share the charm and loveliness of the place itself. It is tempting to agree when looking at the gently rolling hills in the west, the steep elevation of the coastline in the east, and the beauty of Lake Ontario all around. There is something graceful and beautiful about the place, and perhaps this is present in the wine.
In any case, the attitude of many of the growers may also contribute to terroir expression, as they believe in the concept and try to guide the wines accordingly. Geoff Heinricks argues that "to fully allow any terroir characteristics to express, then the vineyard practices should be restrained, thoughtful and as non-interventionist as possible."
The Challenges and How they are Dealt With
In Prince Edward County, growing grapes and expressing terroir is no walk through the park, however. The challenges faced by producers in the region are plentiful, starting with the winter.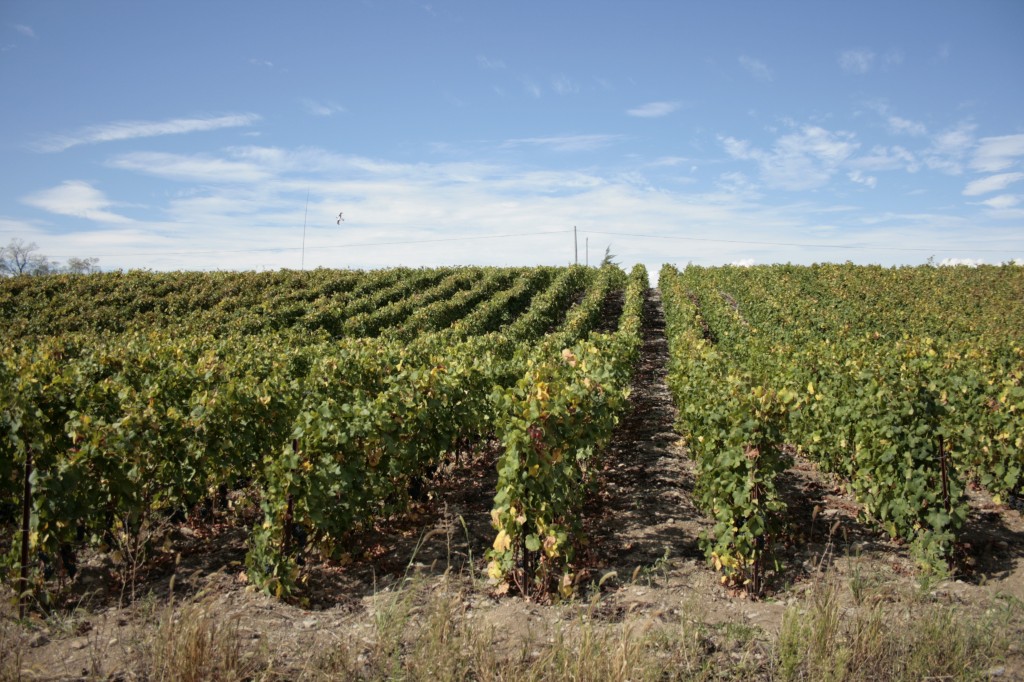 The coldest temperatures most vinifera can handle, with variations between varieties of course, are around -23°C. Winters in Prince Edward County often dip below this mark. Thus, producers have had to resort to two combined techniques: hilling up and burying canes. Essentially this requires laying down the next year's fruit bearing canes along the ground and burying the vine with dirt to help protect it from winter injury, and then de-hilling and raising the canes in the early spring. Of course this requires quite a bit more labor, but it is the only way to reliably ensure vine survival. It also reduces vineyard size because it would require massive inputs to 'hill-up' a large scale vineyard before the winter set in.
Also, everyone interviewed pointed out the importance of reducing yields, using low vigor rootstock and having early ripening vines. However, how to achieve this is approached differently by each producer. Geoff Heinricks favors "high density plantings … using riparia rootstock … a low fruiting zone and organic management" to promote fruit quality. Norman Hardie insists that one must "avoid botrytis at all costs, reduce yields, and severely green harvest the crop." Finally, Bruno François said "I believe that you must have low vigor, early ripening vines in order to ripen the fruit, and also survive the cold winters. High density is a natural here with the thin clay soils. Controlling yield and proper pruning architecture is paramount."
Disease and pest pressure is also a significant problem in the region. Summers can be quite humid, and downy and powdery mildew can be problematic. The same can be said of pests such as leaf-hoppers, especially in organic vineyards. However the major concern shared by many producers was controlling botrytis. As Kimball Lacey said "you have to be on top of your spray program and keep an eye in the vineyard." Geoff Heinricks said it quite well, "if you don't see anybody walking the vineyard during the summer, I'd be very concerned."
It is clear that there are major issues to growing grapes in the region. However, when quality is the first consideration one can deal with it much better. All producers agree that pinot noir and grapes in general are difficult to grow in the County, but, going in with the mindset that it will be hard forces you to plan ahead and pay attention. Being a thoughtful, hard-working, talented grape grower is paramount. This is one thing that resonated with me in my discussions with these producers: they are all grapegrowers first, winemakers second.
Pinot and beyond
Prince Edward County has developed at a lightning quick pace over the past decade and the future looks very bright. "I would hope there will be many times more producers 15 years from now," says Old Third vigneron Bruno François. "I think we have the potential to produce truly outstanding wines. Perhaps 15 years from now, Prince Edward County will be recognized outside of Canada as a great producer of Pinot Noir. Time will tell. Hopefully, The Old Third will not be that much different from today, still a small producer, concentrating on growing great pinot."
Geoff Heinricks hopes that the County will be "one of the top two or three regions for Pinot Noir in the world. Exciting wines from the villages of Hillier, South Marysburgh, or Hallowell, rather than just 'Pinot Noir.' That requires more young farmers to gather and delve and vinify. We need about 200 small passionate operations to reach the quality and clarity required. Will we? I honestly don't know."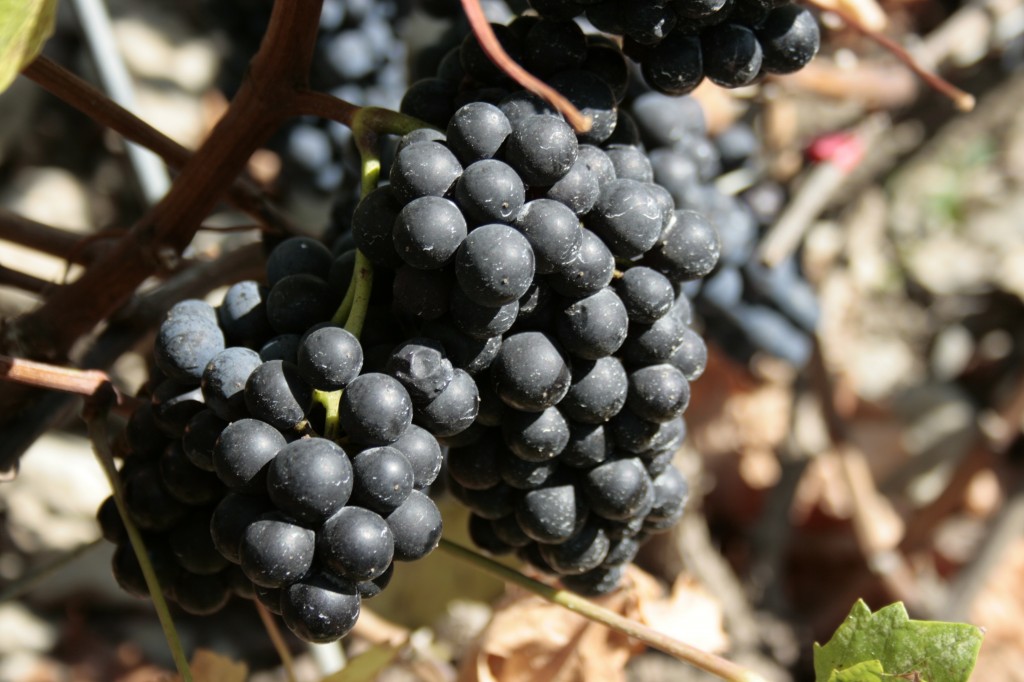 While everyone seems to agree that Pinot will continue to play a central role, Norman Hardie, pointed out that it is not the only successful grape in town: "I think Pinot Noir and Chardonnay will continue to dominate and will be the highlights of the region. They will be the varieties that describe Prince Edward County and tell its story. Also I think Cabernet Franc will begin to take hold and be highly regarded."
Kimball Lacey further argues for diversity: "I think there will be more pinot planted as time goes on. The County is already getting known for its Pinots and Chardonnays, but there are other varieties that will stand out as well. Riesling is one of them and Gewürztraminer as well. Prince Edward County as a whole is going to get a reputation for being a cool climate wine region that produces exceptional wines."
Could this little relatively unknown region manage to shock the world? Time will tell. I am just glad a place like this exists with such thoughtful, passionate producers already doing something amazing with pinot noir, a grape variety so many winemakers covet. I think Geoff Heinricks said it best, "to find and recognize what I found in Hillier was a piece of phenomenal luck. You couldn't custom order a place like this. So I expect I'm here to the end of my days. Happily".
Special thanks to Jens Körberg, photographer and co-owner of The Old Third Vineyard, for providing pictures for this article. More of his work can be found at http://www.jenskorberg.com/
[1] Heinricks, G. (2004) 'A Fool and Forty Acres' McClelland & Stewart Ltd, Toronto pp. 73& 82
---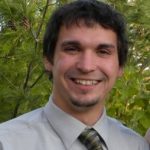 Hunter Kangas is a Canadian freelance wine writer who runs his own blog Hunting Vines. He is currently completing the Winery and Viticulture program at Niagara College, as he one day hopes not only to write about wine, but produce it as well. You can also follow him on Twitter @hunterkangas