With the Christmas season winding down, perhaps you find yourself among those planning New Year`s Eve resolutions  of having  a "dry-month." I fully expect mine to last 'til lunchtime on 1 January…
Most wine fanatics are anticipating the launch of the latest round of French En Primeur Offerings, (no doubt to be proclaimed as yet ANOTHER vintage of the short century by the ever aspirant marketeers.)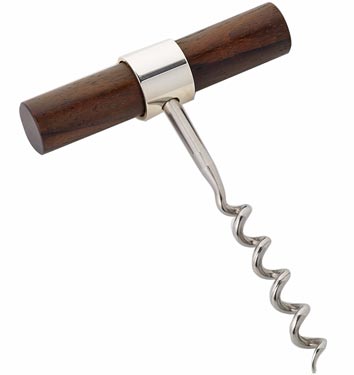 Just around the corner as well is the launch of Penfolds Grange 2005, which for most Australian wine drinking zealots is anticipated with the same degree of excitement  as the birth of their first-born. Rumour has it that it is all going to be under screwtop this time, which fills me with shock and trepidation. Call me old school, but I am still a lover of the nonsense which goes with wrestling a cork out of a bottle at two in the morning.
I reckon we have all had at least one of those "university student" moments when we simply have to have another bottle, but have somehow lost the corkscrew  in the back seat of the borrowed car – only to use all manner of approaches to getting the cork removed. Aaargh the good old, bad old days where cork was sieved through purple-stained teeth with relish…
Having recently  finished a round of tastings for clients in other parts of Asia, I was really missing those good old,  bad old days.  At one particular event, I was opening and talking about a range of high end  wines for a corporate client and their customers. One bloke came up to me and stopped my jaunty banter short  with a sharp question – "Yes this is all very interesting but which is the most expensive." Clearly after his pound of flesh,  after getting his answer he proceeded without further comment  to swan-dive into a series of decanters of a high-ticket Bordeaux from the '90s.   For me it encapsulated a lot of what is problematic in the wine business right now.
There are a lot of people chasing the mystique of wine value for status and commercial gain, without pausing to consider  the simple joy of a wine well made and to be consumed. Believe me, I am not one to hug the vines and get all "herbal"  about the wine business, but the often-told urban legend about Cola being mixed with Lafite is totally believable – given my recent experience in an uber chi-chi  Hong Kong  hotel.
After being ushered into a dimly lit wine bar (a kind of million-dollar shrine to designer Philip Stark) by a very serious looking blond with bodywork about as real as stelvin is to cork – and presented with a plastic key card. She then sternly pointed in the direction of a bunch of vending machines where I had my first strictly apportioned and oxidised taste of Lafite Rothschild 2002 . I have not felt as processed and depersonalised since buying a rail pass at Tokyo train station in rush hour.
Emboldened  after tasting a strangely depressed Opus One 2005  and Tignanello 2004 the same way, I asked her if this system was popular. She beamed for the first time and announced that the wines can keep as long as 3 weeks in these machines, and that business is booming. I reached for the whiskey list with a sigh…
Moral of the story – trust your own palette, always a corkscrew or two about  and NEVER take a key card from a blonde with bodywork unless you are really sure of what you are getting yourself into…
— Robert  Rees runs sales and marketing for  www.wineexchangeasia.com .