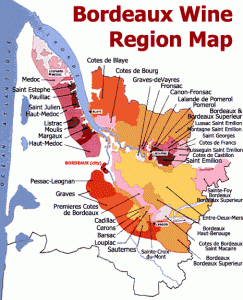 Did the French Revolution ever reach Bordeaux? In certain lights it's hard to tell. It's a wine region still ruled by a neo-nobility characterized by Gucci-clad Château owners, luxury brands, and brazen brokers. And now, after the nobility's latest exercise in excess and entitlement—the 2010 en primeur pricing—we're really wondering where the hell Robespierre is. But Bordeaux is also a region with thousands of producers who've existed on the margins amidst dire economic straits for decades, even centuries. Many have ended up huddled in a group of right bank Bordeaux satellite regions now collectively called the Côtes de Bordeaux. These 5 regions offer a counterpoint to Bordeaux's prevailing stereotype by offering real value and down-to-earth authenticity. So, for a little relief from en primeur exhaustion, we offer you a 4-week crash course in the other Bordeaux.
Côtes de Bourg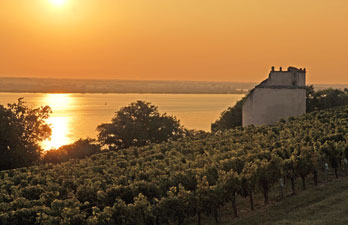 The first vineyards in the Côtes de Bourg—which lies right along the intersection of the Dordogne and Garonne rivers—are said to date back to the 2nd century A.D., when the Romans planted a species of vine called "Vitis Biturica," an ancestor of cabernet sauvignon which they brought over from Albania.
But, as it turns out, cabernet sauvignon has a particularly tough time in both the Côtes de Bourg and in Blaye, where the grape struggles to get its tannins ripe. Look directly across the river, though, and you'll find Margaux, home to some of the most legendary expressions of the variety.
As a result of cabernet sauvignon's troubles, producers are increasingly opting for higher doses of the earlier-ripening cabernet franc instead. But there are still others that have embraced the sort of brash, rough-and-tumble role cabernet sauvignon plays in Bourg blends, managing to make slightly imperfect, but charming wines.
Bourg is an increasingly conscientious AOC with a good grip of growers working organically and/or biodynamically. The Bourg Producer's Union has also taken considerable steps to improve vineyard practices by encouraging growers to minimize the use of pesticides and herbicides—a practice that Bordeaux is notoriously stubborn about.
Francs Côtes de Bordeaux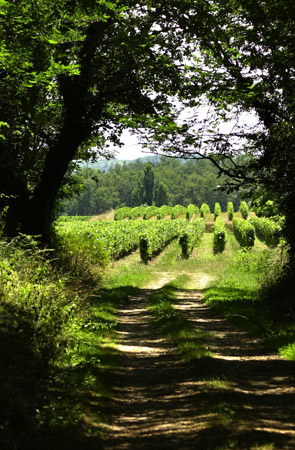 Simply by virtue of the Francs being the smallest of the Côtes, we are tacking it on to end the series with a double feature.
This tiny region nestled next to the Côtes de Castillon shares similar terroir and the wines often resemble both Castillon and its muse to the west, Saint-Émilion.
What sets Francs apart, however, is its altitude; it's one of the highest points in Bordeaux, sitting on top of the same plateau as both Saint-Émilion and Pomerol—once called the "Plateau of Wonders"—reaching 360 feet above sea level, alpine in comparison to the rest of Bordeaux.
The great virtue of the wines here is often their early drinkability, particularly those that seat cabernet franc in the number two spot. Of course there are notable exceptions, not least among them Château Le Puy, which is—in my experience—one of the great values in cellar-worthy Bordeaux. White wines are also bottled under the AOC and here, as in Blaye, colombard and ugni blanc are allowed in the blend, but the grapes generally play a very minor role, if one at all.
Côtes de Bourg chateaux of note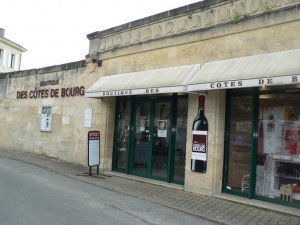 Château Falfas
Owners/winemakers John and Véronique Cochran have farmed this estate biodynamically since 1988. They bottle three wines—a traditional bottling, "Le Chevalier" which is a new wave cabernet-dominant wine aged for 18 months in new oak, and Les Demoiselles de Falfas, bottled from young vines with minimal oak influence. The traditional Château Falfas bottling is the one to seek out. It's generally comprised of 55% merlot with the remainder going to the cabernets and malbec. Though earthy and full of approachable red fruit on release, it has the structure to hold for a number of years. The 2007 and 2008 are widely available at present. AVG $23.
Château La Grolet
Château La Grolet is another property under the control of owners/winemakers Catherine and Jean-Luc Hubert family (of the excellent Château Peybonhomme-Les-Tours in Blaye) that has dedicated itself to biodynamic and organic farming. La Grolet, like Peybonhomme, is vinified using native yeasts. It's a bit more fruit forward and less structured than Peybonhomme, making it an ideal everyday wine with a price tag to make daily drinking a reality. The 2009, which is all about dark fruit and gravel, is available currently. AVG $12.
Francs Côtes de Bordeaux chateaux of note
Château Le Puy
This estate has been family owned for 400 years and is currently under the management of owner/winemaker Jean-Pierre Amoreau, who farms his 25 hectares organically and biodynamically. The wine is fermented open-air in cement tanks with native yeasts. It is then transferred to large oak casks for ageing and is bottled unfined and unfiltered. The cépage leans heavily to merlot, followed by cabernet sauvignon and a touch of carménère. The wine tends to be at a higher price point than most of the other Francs wines (it ranges between $25-50 depending on vintage), but this is a Bordeaux built for ageing. The 2005 is still available in the market and older vintages await those willing to hunt.
This is the first Château in the Côtes de Francs to be purchased by heavy hitting owners looking for that "Château away from Château." In 1985, Dominique Hébrard, previous co-owner of Château Cheval Blanc, and Hubert de Boüard, owner of Château Angélus, took over the estate and have managed to put out polished wines at very reasonable prices. Definitely more flash and smooth edges than, say, Le Puy, although oak is still in check at 20% new each year. Still, this is a Château that offers reliability and tremendous value. The 2008 is available at around $12.
---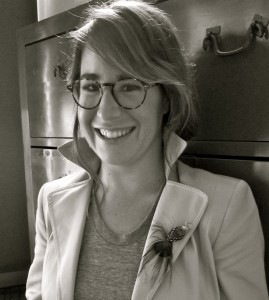 Talia Baiocchi is a wine writer living in New York City. She's the current wine columnist at
Eater.com
National and New York, the former editor of
WineChap.com
in the United States, and a frequent contributor to The San Francisco Chronicle, among others. Before she started writing about wine she had a brief stint as a dressage trainer for unicorns and her mother still thinks she'd make a great lawyer. Find her on Twitter at
@TaliaBaiocchi
.