By a fortuitous quirk of nature an ISO wine glass fits snugly into my 10 ½ sized brogues.  It might cause a frisson of comment when extracting said glass from said shoe on the 11:03 TGV from Paris to Irun but us Brits, especially those in the wine trade, seem to possess a certain eccentricity; whether it be forms of extravagant facial hair (mostly on the male members) a penchant for bow ties or keeping ISO's in the protective cocoon of a £90 shoe. I should perhaps mention that I wasn't wearing the shoe at the time.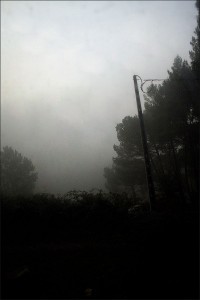 Why on earth would I have need on an ISO in the 2nd class carriage? For the Taittinger NV, obviously!
Two shoes, two ISO's, 2 wine loving travelling companions – my Oxfordshire based self, and man-about-town (now more aptly Man-About-Europe) Douglas Blyde, heading for the European Wine Bloggers Conference in Lisbon. We journeyed by train. From London.
This, more than the glass in the shoe, caused some measure of incredulity and admiration amongst our fellow 130 or so guests, and quite a large measure of pride and sense of accomplishment between the two of us (and a measure of self-satisfied smugness that we didn't follow the sheeps and fly). Beginning the day with a champagne breakfast at the St. Pancras bar – one of the best meeting places in town – topped up by a second glass (as one is never enough) and then down the stairs and on to the EuroStar to Paris. Civilised behaviour with a decadent twist. What they need to do with these trains is give them names they add so much to the romance (Think Trans-Siberian or Indian-Pacific, both of which I've experienced) but not terribly 21st century I guess.
What is certainly modern technology embracing is the constant stream of tweets we managed to broadcast during the adventure. A claim here perhaps for the first micro-blogged journey from London to Lisbon joining our claim as the first tweets from a cruise ship (Celebratory Equinox) last June. While the conversation inevitably passed through the topics of the forthcoming conference and which tours to go on (I settled on Alentejo, Dougieboy went to inspect the cork forests)  that bottle of Taittinger (kept perfectly cool incidentally by being wrapped in one of those quick chill packs you keep in the freezer)  wasn't destined to last long so extracting a corkscrew from the new leather man-bag a rather pleasant Pinot Noir from Jadot (Les Climats, 2004 vintage) was cracked open to accompany the various tit-bits extracted from Waitrose. We should have gone first class for a larger fold-down table but one struggles through.
The overnight journey across Spain – on the named SudExpress – was less exciting; couldn't see anything for a start it being dark an all and the morning view was obscured by dense fog too. I can't say we arrived in Lisbon's Santa Apolonia station particularly bright and fresh either (there was a near asphyxiation moment during the night; a tunnel perhaps?)  but then we did bask in the glow of accomplishment and admiration from other conference attendees for a while; until the conference kicked off in style with a large Douro Boys tasting…
Dougieboy aka Douglas Blyde blogs on Intoxicating Prose. His take on the trip can be read via Dawn Bubbles, Off the Rails and Lisbon, Part Three.
Photos of the European Wine Bloggers Conference can be viewed on Flickr. Andrew has began to upload his own to join the group too.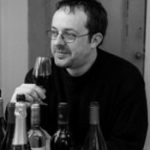 —Andrew Barrow is the author of Spittoon, one of the top wine sites on the internet. A member of the prestigious UK based Circle of Wine Writers and WSET Diploma holder it would appear that total immersion in the online world of wine (with a sideline in food) is just a step away.