In my experience, vins clairs tastings are a rare opportunity to catch a glimpse of the wine before the bubbles, and to imagine their development over time; they are a unique foray into the magical kingdom of champagne.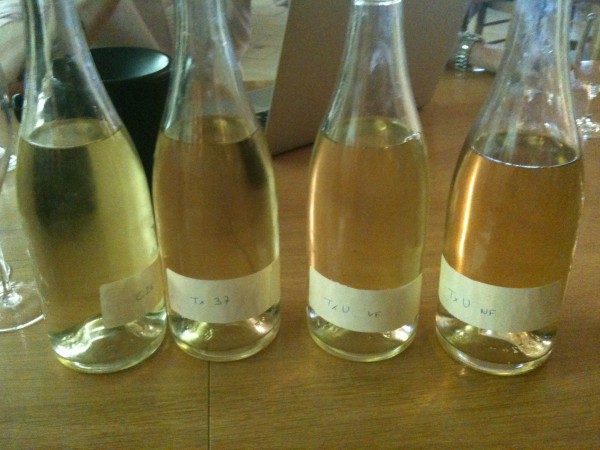 Early in the life of a bottle of champagne, before bubbles have started to form through second fermentation, the wine in the bottle is a still wine: vin clair in French. And earlier, before the wine is bottled, there are many different vins clairs in the cellar, as blending is an intrinsic part of creating champagne.
At harvest, grapes are processed and vinified separately by variety, by cru or village, and in some cases by vineyard, resulting in a myriad of still wines. From January onwards, the cellar director (Chef de Caves) and winemakers will taste all the different wines and note down the most important characteristics of each before starting the blending process.
Tasting and blending vins clairs is a very complicated and elaborate process which often takes several months. For the major champagne houses the consistency of taste and quality are the main drivers in the blending process. The most complicated wines are the houses' signature, non-vintage champagnes which must the same flavor profile year after year. Here, the base wine will often consist of more than 100 different vins clairs as well as some reserve wine(s). Vins clairs are the different still wines of the previous vintage, while reserve wine is a still wine from one or more older vintages which has been stored in tank or barrel—or in very exceptional cases in bottle—to be used in future blends. Reserve wine often brings a little body and extra structure to the blend and takes away some of the puckeringly acidic notes vins clairs may have.
Tasting vins clairs is hard work. These young wines generally display simple and discreet flavors which are just about rendered unnoticeable—at least to the untrained palate—by the extreme acidity which characterizes them. Often, when tasting several still wines, one's jaws and teeth will become affected by the acidity, hence the need to draw out the tasting and blending sessions over several weeks. Furthermore, when blending, the Chef de Cave or winemaker has to project the evolution of the wine over time and predict the contributions the second fermentation and aging on lees will bring to the resulting champagne. The final blend needs to be a balanced wine with some roundness, a little complexity and plenty of unobtrusive acidity which conforms to the house style – it is an extremely diligent process of trial and error where several potential candidate wines will be rejected, tweaked and reblended before the winemakers decide on the magical "ONE."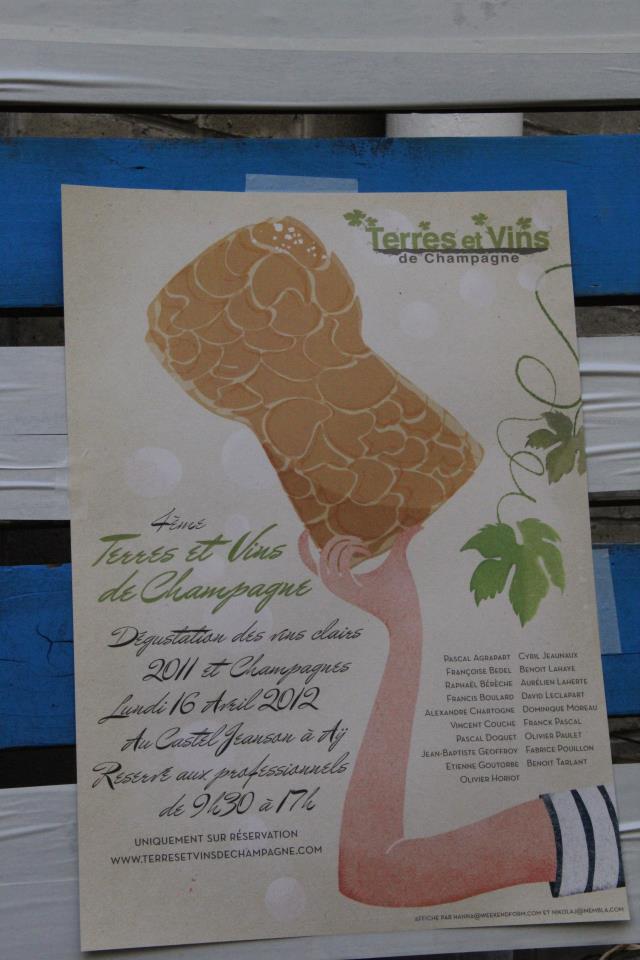 For vintage champagnes the blending process differs because all the wines in the blend will be vins clairs—no reserve wines are used. This means the overall growing and ripening conditions that year had to be pretty ideal to create vins clairs with enough flavor intensity and roundness to balance out acidic harshness. These blends are slightly less elaborate than their non-vintage counterparts as they are less tied into a house style: they are first and foremost an expression of one particular year. Yet tasting and blending vins clairs for vintage champagne is still no walk in the park as winemakers will have to predict the development of the wine further into the future since vintage champagne has longer aging requirements.
On the other hand, the new style of "terroir champagne" or "clos champagne" focuses on the expression of one particular terroir or a single vineyard. In general, champagne is characterized by a diverse variety of subsoils and micro-climates. Some vineyards are known to produce fruit and wine of an exceptional quality. Several avant garde independent winegrowers as well as a number of prestigious champagne houses such as Krug and Bollinger have been experimenting with this concept and are producing some excellent terroir-driven or clos champagnes.
Four years ago, some of these winemakers created a group called "Terres et Vins de Champagne" to show off their vins clairs side by side with their champagnes to wine professionals and champagne aficionados in a yearly spring tasting. The reasoning behind this tasting was that it is easier to discern terroir-specific characteristics in the still wines and once identified these characteristics will also stand out in the resulting champagnes. The model of comparing vins clairs with their champagnes has gained traction; this year three other groups held similar tastings around the Terres et Vins de Champagne tasting—which were very well attended by the press, sommeliers, wine buyers and champagne geeks from all over the world, as well as Chefs de Caves from the major champagne houses.
[author] [author_image timthumb='on']http://palatepress.com/wp-content/uploads/2012/05/caro_twitter-e1337129825708.jpg[/author_image] [author_info]Caroline is a wine educator as well as a wine marketing and social media consultant based in Champagne. She holds a WSET advanced certificate and is a certified sommelier studying for her advanced sommelier certificate. She has a particular interest in Champagne, terroir and natural wines and food and wine pairing. She blogs about all things wine related at Missinwine and Vinogusto[/author_info] [/author]