Pinot noir is one of our most exciting grape varieties. I say our because even though the grape originates in the Burgundy region of France,  New Zealand has successfully picked up the pinot noir ball and run with it.
The pinot noir grape can now be found in all New Zealand wine regions, though Martinborough (at the lower end of the North Island) and the South Island are largest growing regions. These are also the producers of the most prestigious and valuable New Zealand Pinot Noir.
Photo courtesy of Pegasus Bay
Grown well, the pinot noir grape has an uncanny ability to convey what the French call terroir, or sense of place. As a result, wine made with pinot noir grapes grown in adjacent vineyards can vary significantly in quality and value, with one wine costing hundreds or thousands of dollars and the other costing only tens. In New Zealand, where such vineyard demarcation is only just beginning, the prices have yet to reach the zenith of  Grand Cru Burgundies.
Although excellent Pinots are grown in Hawkes Bay (Lime Rock and Monowai), Gisborne (Millton), and Auckland (Westbrook and Kumeu River), I'll focus on the most significant New Zealand pinot noir regions, showcasing a top wine from each—as well as something more affordable.
Martinborough
Having just spent the last few months in Martinborough,  I am increasingly impressed by the renaissance the region has enjoyed. Pinots here tend to have bold Black Doris plum fruit character, with drying Earl-grey tea-like structure: drying tannins with a slightly floral lift. The wines from Gladstone Winery, about 30 minutes north, have a similar character but tend to be softer and fruitier.
My favorites include the '08 Ata Rangi Pinot Noir ($70),  a wonderfully complete, earthy, rich wine with lovely svelte softness. It's drinkable now, but will be amazing in 5+ years. I'm also fond of the incredibly drinkable—and, at $20, affordable—Palliser's second label Pencarrow. The current vintage is 2008 and features a combination of savory and fruity flavors.
Nelson
Nelson produces the most stylish Pinot Noir in the country, with silky smooth tannins and intensely pure fruit. The wines from the stony soils around Nelson and Richmond tend to be more approachable in their youth, while those from the dense clay soils and hilly vineyards of the Upper Moutere can have incredible structure and 'age ability.'
Among the most significant producers are Neudorf, whose '08 Home Block Pinot ($50) is packed with dense dark chocolate and cherry flavors and tightly wound, structural tannins (look for older vintages, or be patient with this wine). Also worth a try is the Greenhough Nelson Pinot Noir ($28), which has lovely fresh cherry and berry flavors.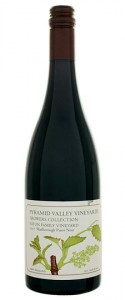 Marlborough
Despite its continued reliance on mass-market cheap Sauvignon Blanc, Marlborough is, without a doubt, the most exciting Pinot Noir region in the country. Their wines tend to be lighter in colour and weight, but nevertheless powerfully savoury and intense. They epitomize the best of New Zealand Pinot: pure, clean, and intense fruit expression and wonderful aromatics; weighty without seeming too heavy.
There are a number of producers worth mentioning: Seresin, Fromm & La Strada, Terravin, Dog Point, and Churton.
For my money, the most exciting Marlborough Pinot is the '07 Pyramid Valley Eaton Vineyard Pinot Noir ($60), with beautiful and intensely concentrated bright fruit, supple tannins, and a soft floral lift. Sadly, this wine will not be made again. Marlborough also has a number of more affordable wines, including the '09 Durvillea Pinot ($20), which has supple, earthy fruit and crisp acidity.
Canterbury
Canterbury—and the Waipara in particular, 40 minutes drive north of Christchurch—produces some of the biggest, richest, most powerful Pinot Noirs in New Zealand. The best are massively concentrated with excellent structure, driven by a marriage of tannin and acidity, pure fruit, and complex mushroom and forest floor characters.
Among the most established producers here are the Mountford and Pegasus Bay. The Pegasus Bay Prima Donna ($50) is massively concentrated, muscular but still supple and taut.
I am also increasingly excited by the wines being made in the very north of the Canterbury region—Waikari and the Weka Pass—both of which have heavy limestone soils. Notables include Bell Hill and Pyramid Valley.
North Otago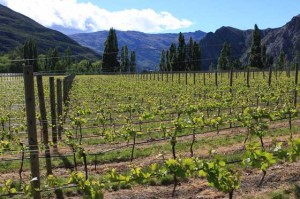 Two of the youngest Pinot Noir regions in New Zealand, the Waitaki and Hakataramea area, are beginning to produce groundbreaking wines. Extreme winds and cooler temperatures, however, make this among the most marginal region in the country, with two of the last five vintages being complete wash-outs.
The climate and deep lime and gravel soils have helped produce some of the most refined, elegant, old-world-styled wines in the country. The '08 Valli Waitaki Pinot ($40), with a beautifully pure fruit, linear structure, and earthy intensity, is a great example of what this region can achieve. It is surely a region to watch.
Central Otago
Central Otago is the belle of the ball when it comes to New Zealand Pinot: seductive oak and massively concentrated, with powerful cherry fruit, bramble, thyme, and exotic floral notes. The most southerly and most geographically diverse area, it is the only inland winegrowing region in New Zealand and has a unique, almost Continental climate: scorching long summers juxtaposed with icy winters. Notable sub-regions include Bannockburn, Bendigo, Wanaka, and Cromwell.
For something truly special, the pinnacle of Kiwi Pinot, try the '08 Felton Road Block 3, which is tightly focused with a long finish, and Block 5, another exciting offering, both retailing around $70.
---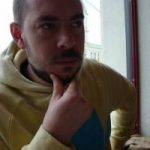 Jules van Cruysen is a Sommelier turned Wine Rep based in Wellington, New Zealand he writes professionally for a number of New Zealand and International publications—you can follow him on twitter @grapengrain and read his blogs at grapengrain.co.nz and nzwinedispatch.blogspot.co.nz