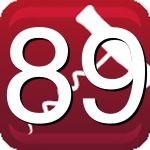 Sophisticated and complete, this well-made Cabernet Franc is another winner from Colorado's Canyon Wind Cellars. Cherries and pomegranate, chocolate, tobacco leaf, and a touch of funk make for a very promising nose. Red fruit dominates on the palate, too, with raspberry and red currant on the fore, with blackcurrant and mint undertones. Tobacco leaf adds herbaceous notes, and unsweetened chocolate rounds out the palate. Tannins are mild, fine, but clearly present and part of the structure. Red fruit and tobacco linger for quite a time on the finish. Drink with a truffled filet mignon sandwich on a baguette. Recommended. 89.
WHO: Canyon Wind Cellars
WHAT: Cabernet Franc
VINEYARD: Riverside Vineyard
WHERE: Colorado, Grand Valley
WHEN: 2012
HOW MUCH: $25
Canyon Wind Cellars offers Palate Press readers a 10% discount on all its wines. Shop Canyon Wind and use promo code PalatePress to get the discount.