Soon after Santa Barbara County's winemakers had figured out how to make the best wines in their AVAs, great winemaking began inching northward and Paso Robles was its next stop. Grape growers and winemakers in Paso started trying out a few different wine styles, including Rhône and Bordeaux. This meant, basically, syrah-based wines and cabernet-based wines. Then some mavericks came in and mixed the two, creating cabernet-syrah blends. Traditionalists cringed, but people started trying the wines and found they were pretty darn good.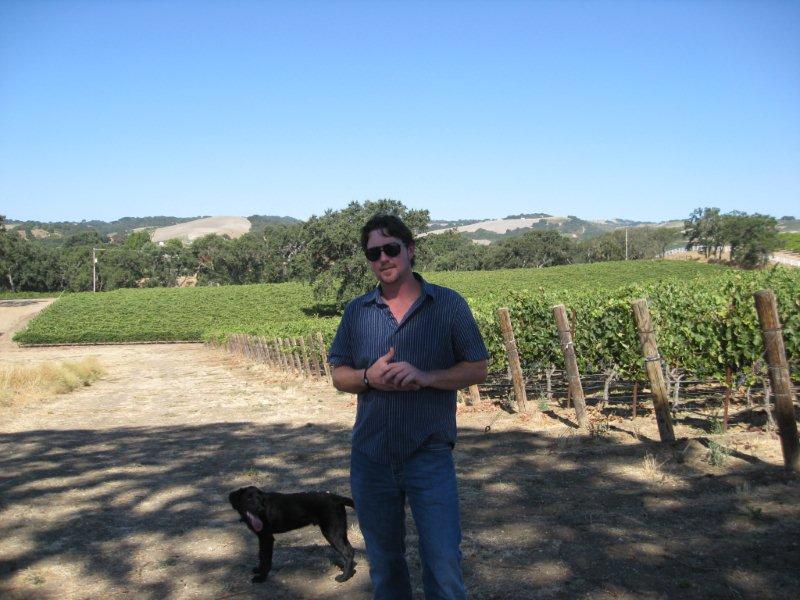 In the intervening decades, Paso Robles' growers have been refining their knowledge of the local mesoclimates, figuring out which grapes to plant where. Many have gotten very good at winemaking, too. Now, they're working on the marketing part.
Austin Hope is one guy who really understands this concept. The 35-ish family man is good-looking, super-friendly, quietly energetic—and he doesn't sleep a lot. He'll tell you that himself. He's got 80 acres of his own vines, 55 additional growers he works with, five different lines of wine, a wife, two daughters, several cats and dogs, and tremendous amounts of travel on his calendar. A new venture into sustainability certification for his vineyards can't make it less stressful, either. He's a guy who figures out what he wants to do, even if it's never been done before, and works relentlessly toward his goal whether it's great grapes, new wines, or new markets.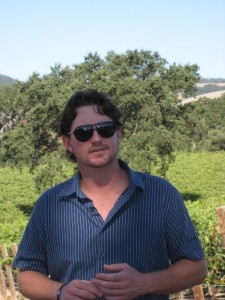 Austin's family moved here to grow grapes when he was a toddler, so he hasn't really known any other world—but he's definitely out to conquer this one. From his origins in a family that grew grapes for other wineries, Hope is creating a small wine-making empire. But at home, he doesn't seem like it. On the outside, he's easy-going, casual, surrounded by family and pets, grilling outside for a group of invited journalists. But there's a steeliness in him, and in his command of attention, that everyone who works for him seems to respond to. I got the message that it's great to kid around as much as you like—as long as you are excellent at your job.
This would also be true for the growers he works with. At Brave Oak Vineyard, for example, we met owner Tony Dominguez. It's a site Tony had his eye on for years. The minute Tony took it over (10 years ago) Austin was out in the fields with him to select planting locations and rootstock. They came to an agreement on a flat fee per acre, not per ton of grapes. This means that the yields on the grapevines can be as low as Austin needs them to be in order to make the wines he wants. And Tony gets a flat fee—provided the grapes are in excellent condition when he delivers them at harvest.
The climate and amount of rainfall vary quite a bit in the vineyards around Paso Robles, influenced by terrain as well as wind direction and proximity to the ocean.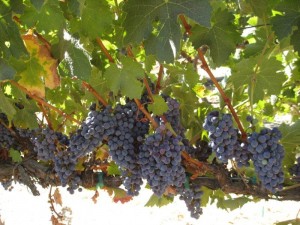 In the different vineyards Hope owns and contracts with, grapes are positioned on a variety of trellising systems, even a high pergola-type structure for some in an arid area, which must all be hand-harvested.
Austin explains that his vineyards are planned to yield high-quality grapes, as little as 2-1/2 tons per acre, which means that he can only make quality wines that sell for a minimum of $12-$15 a bottle. As a contrast, he says, giant corporations often use grapes from yields of 8-10 tons per acre, which means they can afford to produce Central Coast wines for $7-$9 a bottle.
Hope Family Wines includes Treana, Liberty School, Candor, Austin Hope and Westside. Austin would rather have more lines, each with their own style, than one brand diluted by carrying too many whites or reds.
Liberty School ($14) comprises mostly varietal wines, Cabernet Sauvignon, Chardonnay and Syrah, along with a red Central Coast Cuvée blend. Treana has a cabernet sauvignon-based red ($50) and a Rhône inspired white made with viogner and marsanne ($25).
Candor is something more unconventional: multi-vintage wines. The theory behind Candor is to use some older wines, but "freshen them up" with a little young wine, says Austin. He has found this gives consumers the best of both worlds: nicely aged wines with a hint of lively, young fruit on the palate. The rosé is $16 and the Syrah and Merlot are $20. Westside Red, a newly-relaunched label (it was out of production for a time) is another multi-vintage wine, this one in a Southern Rhône style, called "Troublemaker" ($22).
Austin Hope Syrah is Austin's signature Syrah ($48). In this line he also currently has a rosé ($18) and a late harvest Roussanne, which is not made every year.
Before I went to Paso Robles, I knew I liked Austin's reds. The whites, not so much—though other people in my group enjoyed them. To me, the reds are much more interesting all the way through. They have appealing aromas and depth in their flavors. The whites are easy to drink, sometimes even lush, but not as attractive to me, personally.
At dinner one night we got to sample some older vintages of Treana. The whites I liked were older, like the Treana 1996 (Marsanne and Viogner) which had become more polished with age. But the older Treana reds had remained incredibly vibrant, and paired very well with the evening's barbeque. 1996 was the first vintage of Treana, and this vintage of the red was still abundantly flavored, smoky and tarry, with a soft, light body and finish. The 1998 Treana red (in magnum) was the star of the evening, with a medium-big body, and all the other components nicely balanced and integrated: acidity, tannin and fruit.
You might also like:
---