Palate Press has selected our favorite stories from 2013 and will publish Redux articles over the holidays, starting with a week featuring Palate Press Columnists. The editorial board hopes you enjoy these highlights as we look forward to bringing you the best stories for your palate in 2014.
•••
My whole wine world is shaken.
What does Syrah taste like? Are floral aromas pretty? Is a "typical Bordeaux" supposed to taste like medicine and ashes? I don't know anymore.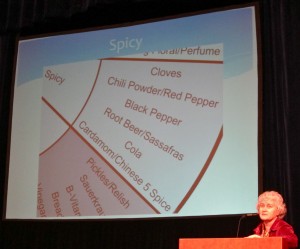 I've been to a Brettanomyces tasting at UC Davis. I described it on Twitter as spending a day in a room full of laboratory-created stink cells. I couldn't get the taste out of my mouth for hours.
But the psychological impact … well, I may be scarred for life. As I said at the tasting, "It's like learning that Darth Vader is my father."