Palate Press has selected our top ten stories from 2012 and will publish a 2012 Redux article each weekday until January 4, 2013. These stories highlight our featured columnists, widely recognized contributors, and most popular works published through the year. The Palate Press editorial board hopes you enjoy these highlights as we look forward to bringing you the best stories for your palate in 2013.
[box] Editor's Note: Italian wine columnist Lizzy Tosi takes us on a journey to ground-zero of grape production: the internationally-known vineyard nursery where next year's vines are grown and propagated. Some grapes are native to the area, and others have been brought in from other localities because they are on the cusp of popularity in new regions. Seeing what is growing in this cooperative farm today shows us what is going to be in our wineglasses five years or more in the future. –Becky Sue Epstein, Editor[/box]
Visiting the oldest and most prestigious wine-growing areas in Europe, it's entirely possible to run into very old vines interplanted with different red and white varieties.  In these situations, the owner might not even have identified all the grapes in his vineyard.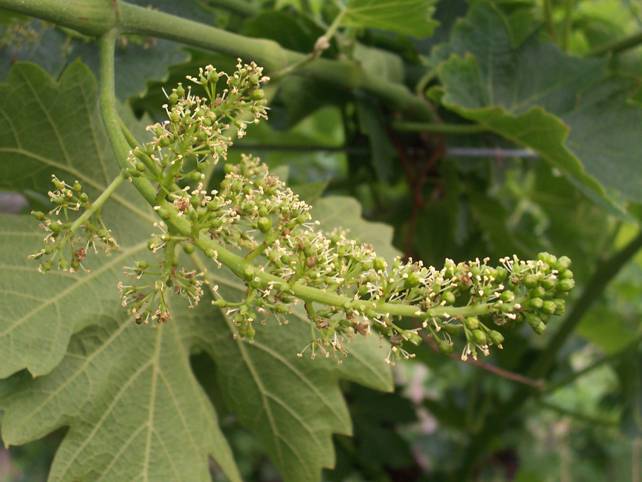 In the area where I live, Valpolicella, most vineyards are single cultivar, with native grapes. But the oldest still contain many grapevines from other Italian regions—like barbera from Piedmont, sangiovese from Tuscany and Emilia Romagna, or teroldego from Trentino, for example. This is because in the past, almost all the vineyards in Valpolicella belonged to the great noble families of Verona, the same families who also inhabited historic mansions in the Veronese countryside. These nobles often traveled for business or for political affairs, and when they went to visit their peers in other regions or other countries, instead of bringing gift boxes of chocolates or bouquets of flowers, as we would today, they gave them bunches of rooted cuttings!
These grapevines were planted in the vineyards wherever they visited, and the new grapes were harvested along with all the others in the vineyard.  This reminds us of a basic fact in the history of wine and winemaking in general: grapes traveled. They always traveled via man and continue to do so—today maybe even more than in the past. Following a grape variety's movements can reveal many things in today's society, from what is the current favorite wine of a nation to clues about the most popular wine of tomorrow.
<<Continue reading original article>>