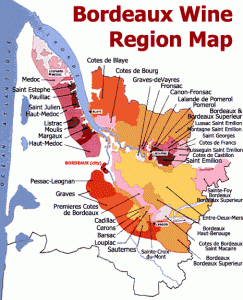 Did the French Revolution ever reach Bordeaux? In certain lights it's hard to tell. It's a wine region still ruled by a neo-nobility characterized by Gucci-clad Château owners, luxury brands, and brazen brokers. And now, after the nobility's latest exercise in excess and entitlement—the 2010 en primeur pricing—we're really wondering where the hell Robespierre is. But Bordeaux is also a region with thousands of producers who've existed on the margins amidst dire economic straits for decades, even centuries. Many have ended up huddled in a group of right bank Bordeaux satellite regions now collectively called the Côtes de Bordeaux. These 5 regions offer a counterpoint to Bordeaux's prevailing stereotype by offering real value and down-to-earth authenticity. So, for a little relief from en primeur exhaustion, we offer you a 4-week crash course in the other Bordeaux.
Cadillac Côtes de Bordeaux
The Cadillac Côtes de Bordeaux (formerly known as the Premières Côtes de Bordeaux) runs 60 km (40 miles) along the Garonne River like a dust ruffle on the girthy Entre-Deux-Mers region.
The origins of wine settlement in this particular area date back to Julius Caesar's conquest of Gaul during the Gallic Wars, and the subsequent Roman occupation, which saw Bordeaux's first vines planted along the right bank of the Garonne.
Almost 1800 years later, America first became acquainted with the sweet wines of Cadillac—which hail from what is now a separate AOC in the southern part of the Cadillac Côtes de Bordeaux (CCdB)—when Antoine Laumet de La Mothe, sieur de Cadillac, a great connoisseur of wine, introduced them as founder of modern day Detroit, and later as governor of New Orleans.
Today, 300 years after Cadillac's sweet wines made a splash in New France, we remain barely acquainted with the red wines grown just north.
Like in Castillon, merlot is the dominant grape in CCdB blends, but here, cabernets sauvignon and franc, as well as malbec, often see larger percentages than they do in the other Côtes—resulting in wines with a tad more brawn.
At their best, the reds possess both the brood and structure associated with cabernet sauvignon and the comparatively blithe charm of merlot. In other words, these are merlot-dominant wines for the cabernet lover. And, if you choose your Châteaux wisely, there can also be wines worthy of a little cellar time.
Châteaux of note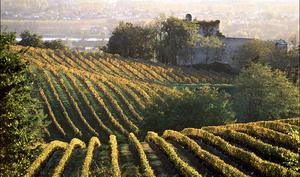 Château Tassin
This is another brilliant value-driven Château working sustainably. Merlot snags 60% percent of the blend here while cabernet sauvignon holds up the caboose with the remaining 40%. Soft red fruit that sees minimal contact with new wood backed up by spice and attic. The 2009 retails for around $12.
Château Douley
Despite involvement from famed consultant Michel Rolland (of Mondovino infamy) Château Douley is a modest project. A bit less beef here than some of the other wines from the Côte (including its big sister, Château Lagarosse). The blend is comprised of 80% merlot, with the remaining 20% split evenly between cabernet franc and cabernet sauvignon. Dusty minerality and slight herbal quality lurk in the periphery, while ripe red fruit takes the spotlight. Not a lot of make-up here, just simple, well-made Bordeaux. The 2008 hovers around $10.
Château Suau
This château—which has been farming organically since 2008—makes three reds: the new wave Rouge l'Artolie, the more classic Cadillac Côtes de Bordeaux rouge, and the all-stainless straight Côtes de Bordeaux rouge. The Cadillac Côtes de Bordeaux bottling is the wine to seek out. Merlot marries with a large dose of cabernet sauvignon here (55% to merlot's 45% in 2009) and the wine spends 12 months in barrel (30% new). The resulting wine is all fleshy dark fruit, toast, and earth. A tad more extraction and flash than Tassin or Douley, but well made nonetheless. AVG $15.
---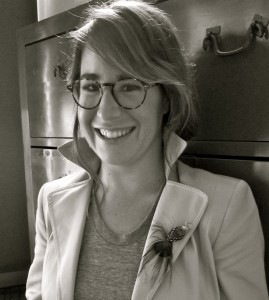 Talia Baiocchi is a wine writer living in New York City. She's the current wine columnist at Eater.com National and New York, the former editor of WineChap.com in the United States, and a frequent contributor to The San Francisco Chronicle, among others. Before she started writing about wine she had a brief stint as a dressage trainer for unicorns and her mother still thinks she'd make a great lawyer. Find her on Twitter at @TaliaBaiocchi.